in paid partnership with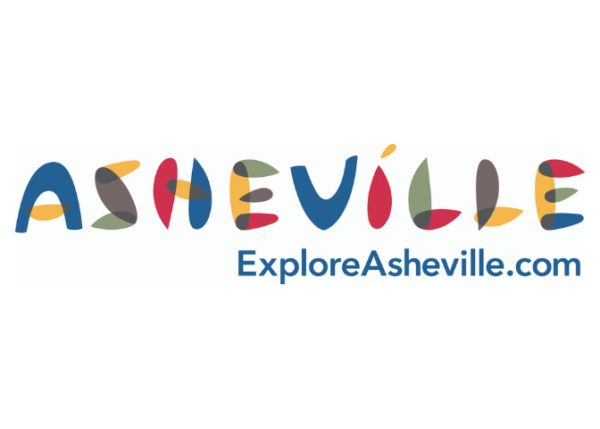 1. There's a legacy of smart, innovative people who are stoked to be here.
Asheville tells an unlikely story beneath the Art Deco architecture and booming tourism economy: a downtown that was once nearly vacant, almost completely dead. But over the last three decades, our downtown has undergone one of the most dramatic economic transformations in the country. That transformation has both been effected by and provided a creative stimulus for the people who live here.
Beyond our booming brewery and restaurant scene, Asheville is home to several industry-leading outdoor gear manufacturers, such as ENO hammocks and Watershed drybags. There are people making everything from riverboards to tiny houses, organic ginger brew to mountain bikes. And when you talk to people at bars, restaurants, wherever you go, you pick up this vibe right away: People here are making cool things happen.
2. This is the best cycling city in the South.
And that's saying a lot for me, as I'm a bit partial to Athens, Georgia, and the long spins out Nowhere Road and through the Piedmont. But Asheville wins for the simple fact that from town you can get easily on the Blue Ridge Parkway, which is world-class cycling. I especially love it in winter, when sections are closed to cars (this goes double for longboarding). You can also ride the River Road along the French Broad straight into the next county.
And for mountain biking, we've got Bent Creek right in our backyard. If you want next-level single track through the Ewok Forest style riding, it's an easy day trip to Tsali.
3. You can put in a full day's work and paddle world-class whitewater in the same day.
Asheville is surrounded by whitewater. The nearby Pigeon and Nantahala Rivers are where you'll find a lot of the classic runs and commercial rafting. But for those of us in the paddling community, the one to highlight is the Green Narrows, one of the country's premiere class V runs, which has dam releases most days of the year for people wanting to paddle gnar. It's 40 minutes out of town — about the same distance as the French Broad, with one of the most fun class III-IV runs anywhere.
People literally move here — from world-class whitewater racers to college kids who love paddling — just so they can bomb these local runs on the regular. Now all we need is a whitewater/surf feature (KS wave anyone?) built on the river right through downtown and we'll be all set.
4. The meat in your burrito/burger/etc. came from cows grazing just outside of town.
At this point, restaurants aren't even competing in Asheville without locally sourced, grass-fed meat such as the meat produced at Hickory Nut Gap Farm. We're talking a place to take your kids in the fall for corn mazes and tractor rides. That's how we like our farms. Or you can hit up the tailgate markets for mushrooms foraged in the woods near UNCA or eggs laid by chickens with names that sound like old ladies.
5. The music scene is next level.
Check the juxtaposition of styles; you'll find EDM pioneers like the community at Moog to porch-pickin' bluegrass musicians all over town. Our anchor venue is The Orange Peel, a remarkable performance hall (ranked in the top 5 US venues by Rolling Stone) for a town this size. Other venues specialize in electronic music (New Mountain), Indie Rock (The Grey Eagle, Isis), and everything in between. Or, just vibe on free Bluegrass (Shindig on the Green).
Beyond the live shows, the local music scene is enhanced by places like Echo Mountain, a studio complex that brings musicians from all over the country to downtown Asheville to record.
6. And this includes the buskers.
As soon as you see the Spoon Lady, you'll know.
7. All of which makes downtown feel like you've stepped into a spontaneous party.
Especially when the LaZoom comedy bus rolls by and you get waved to by a cross-dressing nun.
8. It's possible to have 23 craft breweries in a town of only 85,000.
And still have room for more.
9. Ice cream can be fully radical.
Try The Hop's Buchi ice cream or the Brown Sugar Maple and Bacon from Ultimate Ice Cream and you'll see what I mean.
10. There are really (at least) two Ashevilles.
Besides the downtown and conjoining South Slope area, with all their bars, restaurants, and breweries, across the French Broad River is West Asheville with its own distinct vibe. When I first moved to West Asheville five years ago, it was still a bit rough around the edges, with a few standout dive bars and restaurants such as The Admiral, Sunny Point, and West End Bakery.
In that short time, West Asheville has totally blown up, with exceptional new bars and restaurants like WALK, donut shops, and my new favorite breakfast spot, King Daddy's Chicken and Waffle. For now, West Asheville is just a bit more chill than downtown — it's easy to park, and it's fun just walking around the neighborhoods, like the Vermont St. area or the community garden behind WALK and Harvest Records.
11. And don't forget RAD (River Arts District).
In my opinion, the most exceptional part of Asheville isn't downtown or West Asheville, but the fact that the French Broad River — among the oldest rivers on Earth — runs right through town. And I'm not the only one who appreciates it — already in the summer of 2016 it appears that somewhere north of 9 billion people are tubing / SUP'ing down the river.
Over the last decade, the entire area — known now as the River Arts District — is rapidly being renovated, with buildings converted into artists' studios, apartments, and office buildings. Earlier in 2016, New Belgium Brewery opened their new production facility and restaurant/tasting room, anchoring the west side of the river. The entire corridor has a long-term development plan that includes interconnected trail systems and parks linking different sections of the river through town. With a little imagination, you can see how eventually downtown, West Asheville, and RAD will all meld into a single awesome area with great pedestrian and bicycle access.
12. People here are just nicer.
Than your hometown, sorry. It's not like we try to be, it's just a cultural thing. Despite being this progressive pocket, we are still total Southerners, which by default means we adhere to a certain cultural framework. You don't walk by people sitting on a porch without saying hi — and you don't let someone walk by your porch without saying hi. And you're just not in that big of a hurry; it's bad form. There's always time for another beer, another cup of coffee, another glass of tea. Your baby's crying in the middle of the restaurant? Darlin', poor thing. No rude stares.
It's a cliche, but "down-to-earth" is the phrase that applies. And compared to other towns that have a large population of hardcore athletes — say, Boulder or Jackson — we're just way more chill. People here don't wear their identity as "extreme athlete" on their sleeves. You'd never know that the nice Southern kid you were talking to at the bar is among the best kayakers in the world, or the girl who smiled at your baby in line at Trader Joe's was a top finisher in the last Ironman.
13. This place gets in your blood.
It could be a single moment, say running Frank Bell's Rapid for the first time. Or maybe it was just a feeling, the fall air and the colors around Devil's Courthouse up on the Blue Ridge Parkway. But this place gets in your blood, and you want to keep coming back. It's the super old Appalachia feel — hard to describe exactly, but you feel it deep in the tulip poplar forests as you get close to the river. Or in the high lonesome sound of some old-time picker, or maybe the opposite — some cypher you hear on the campus of UNCA, an unlikely mix of kids sharing rhymes and beats.
That's our vibe. It's all open, a sign saying "come on in, y'all."