in paid partnership with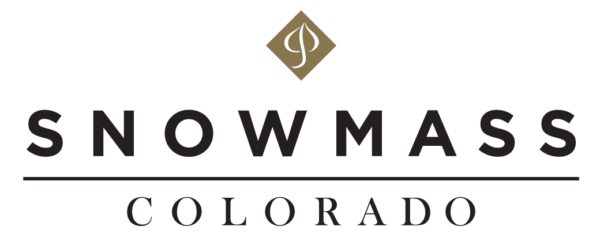 1. It's the second-biggest ski area in Colorado.
With 91 downhill trails covering more than 150 miles, and a total of 3,332 skiable acres — a third more skiable terrain than the other three Aspen areas combined — there's a reason locals call this place Snowmassive. And here, size is a good thing. Not only can you ski or board all day without covering the same area twice, but there's an average of just two people per acre, which means plenty of space for making those tricks and turns, and moments where you'll feel like you're riding your own private mountain.
2. Even with a late start, there are untouched slopes to ride.
If you got a bit too lively during après the night before, that doesn't mean you'll be waking up to skied-out trails. Every day at Snowmass, the rope closing off one freshly groomed trail — usually a blue or black run — isn't lifted till midday. It's called the Noon Groom, and it means you always get the chance to make first tracks. And of course, that low number of skiers per acre and the sheer size of Snowmass both help powder days feel longer here, so you'll never have to feel guilty about starting out late on the slopes.
3. You can rack up some serious vertical.
Sustained pitch for thousands of vertical feet is skiing and snowboarding at its best. And at Snowmass, there's 4,406 feet of vertical drop. All those high-speed lifts mean you can access it quickly, too. Ride the six-seat Village Express from the base to mid-mountain, Sam's Knob, and beyond, or jump on the brand new High Alpine lift, which takes skiers and riders to a range of terrain from wide-open runs to the most impressive steeps and cliffs.
4. It's one of the best places in the country for beginners.
Most resorts place their beginners' areas near the base of the mountain, but the views just aren't as good at the bottom. Snowmass created a unique mid-mountain area over at Elk Camp where beginners get to ride gentle mountain slopes while enjoying the same incredible views of the Rockies as the pros. It's also right next to the award-winning Elk Camp Restaurant, perfect for taking ten. Beyond Elk Camp, there are a ton of green runs to choose from throughout the resort.
5. Snowmass also has some of the best terrain parks in the country.
With approximately 100 features, including the gigantic 22-foot Superpipe — cut by a Zaugg nightly — there are three different Snowmass terrain parks where you can fine tune your boarding skills. Lowdown Park has beginner and low-intermediate-level jib and snow features, including a starter halfpipe. Makaha Park is a step up, where intermediate riders working on new tricks and progression will find 15 jib features and a triple line of jumps. And expert riders are spoiled for choice by the 50+ features at Snowmass Park — flat boxes, rails, down-flat-downs, and combos to bonks, wall rides, staircases, new jibs each season, and that Superpipe…it's pretty amazing.
6. It's been voted the best place to ski and board in North America.
TransWorld's readers' poll ranked Snowmass above Mammoth, Breckenridge, and Canada's Revelstoke to win best overall resort in North America. There's a ton of reasons why: those open glades that make wide, arching turns so easy, the steep chutes and cliff drops, the oh-so-easy-to-find powder stashes…
7. Intermediate skiers and riders have endless runs to chase.
Created by a forest fire many years ago, Big Burn provides wide-open, intermediate skiing with practically inexhaustible route variations. About a mile wide by a mile long, it's probably the best known spot on the mountain. And that's just the start of it. Sixty-four percent of Snowmass terrain — nearly 2,000 acres — is marked intermediate, so you can easily spend days on the mountain without repeating runs.
8. The backcountry-esque in-bounds terrain is unreal.
All in all, there's triple the black- and double-black-diamond terrain of Aspen Mountain here at Snowmass, and the pitches of Hanging Valley and its bowl, the Cirque (12,510 feet above sea level), are the steepest in the Aspen area. It's known for its legendary steeps, cornices, chutes, and cliffs, and those Hanging Valley glades that are so extreme that for years the mountain wasn't willing to open them.
9. And wherever you stay in Snowmass, you're only steps from the ski mountain.
Comfort and convenience define Snowmass, with over 95% of the lodging properties giving you ski-in/ski-out access to the lifts. That's pretty much unheard of. Forget clunking around the parking lot dragging heavy equipment to and from the lift; just open your door, strap on your boots, and ski straight down to the lift.
10. Snowmass takes après ski to a new level.
Was John Denver writing about Snowmass when he sang "Rocky Mountain High"? Live music after a day on the hill has been a tradition in Snowmass since the days when Denver and the Nitty Gritty Dirt Band played here, and as early as noon you can hear incredible bands at local bars and restaurants. Check out Turks, Venga Venga, Westin Snowmass, and the Viceroy Hotel in Base Village for the best après.
11. And there's plenty happening up on the mountain at night.
Peak ski season means Fridays are Ullr Nights. Ride the gondola mid-mountain to Elk Camp and you'll find it open for tubing, ice skating, snowbiking, s'mores, live music, and food. Then there's Lynn Britt Cabin, which offers the coolest way to head mid-mountain for dinner — you get to ride up in a snowcat.
12. It's home to one of North America's most unique fossil discoveries.
During a reservoir excavation at Snowmass in 2010, 5,000+ bones from 13-foot-tall mammoths, mastodons, a ground sloth, giant bison, an extinct genus of camel, and a Pleistocene horse were discovered at what turned out to be an ancient glacial lake. One of the most important recent paleontological discoveries in the US, the Snowmastodon site is also one of the few high-altitude Ice Age fossil sites in the country. You can see many of the bones and learn all about the discovery at the Snowmass Village Mall's Ice Age Discovery Center.
13. From naturalist nights to storytelling days, kids do really well here.
There's 105 continuous days of programming for children at Snowmass in the winter, including free activities daily from 3:30-4:30pm: juggling and magic shows, guitar sing-alongs and s'mores round the fire, kids' crafts…and they're all totally free. There are also specially designed trails for the young ones, and kids aged 6 and under ride for free.
14. Uphill might just be the new downhill.
Uphilling — hiking up the mountain then skiing down — is a slower, more immersive way to get to know the slopes, and it's becoming an increasingly popular way to explore Colorado's mountains. On any given day, you'll see a solo uphiller or a group hiking up Snowmass. Word of warning, though: This is a proper workout. In fact, you could say the mountain is pretty much the best gym ever.
Feature photo: Snowmass Colorado