in paid partnership with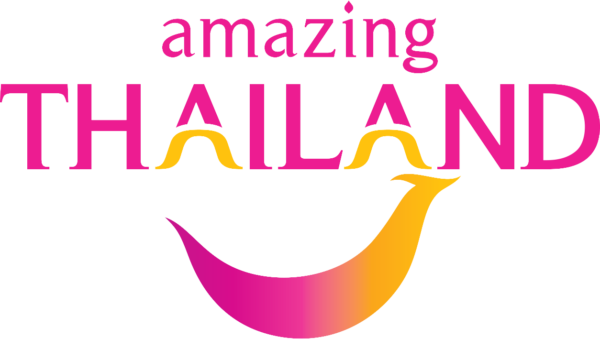 1. A night in Bangkok is way cheaper than just about anywhere.
Travel doesn't have to be pricey — even in nice places — and Thailand proves it. Backpackers can survive on $25/day with cheap eats and hostels, plus time spent hiking, beaching, and exploring Buddhist temples. Khao San Road is the epicenter of backpacking in Bangkok and is home to a wide selection of budget hostels.
If you're looking for something a bit nicer, it's possible to splurge without going totally nuts. There are hotel suites — really nice ones — for $100. And round-trip airfare to the historical north or the island-filled south goes for as low as $50.
2. The best food in the world lines these streets.
Chefs will tell you the secret to Thai food is a careful balance of salty, sweet, sour, and spice. With street carts scattered like a toddler's Cheerios, you can sample different dishes at every meal; try kai geo (Thai omelet) for breakfast, som tam (papaya salad) for lunch, and tom yum kung (shrimp coconut soup) for dinner.
Just be sure to sample regional specialties like Chiang Mai sausage and khao soi (noodle soup) up north; the east's fragrant pork laab salad; or gaeng, a spicy curry soup popular in the south. Order it "my pet" if you don't want the spice.
3. Off the beaten path still exists here.
Despite a deeply rutted tourist track from Bangkok down to the islands and up to Chiang Mai, there are still lots of places that tourists rarely go. The culturally rich Northeast region of Isan has Khmer temples, seemingly endless festivals, and a unique collection of music, food, textiles, and dress. English is less common here, but a good round of miming opens doors to the locals' hospitality and, most likely, those crazy, how-did-I-end-up-here travel moments we all crave.
4. Elephant sanctuaries are the responsible traveler's place to be seen.
By now, most people know that riding elephants and watching them do bizarre circus tricks is a serious no-go. Luckily, Thailand is a leader in elephant conservation, and we can interact with these animals in healthier ways. Places like the Elephant Nature Park or BEES in Chiang Mai, Elephant Haven in Kanchanaburi, or Boon Lott's in Sukhothai offer day visits to feed, wash, and play with elephants, along with volunteer opportunities to commune with them on a more long-term level.
5. Floating hotels put your parents' waterbed to shame.
Most people think of breezy, beachside huts when it comes to Thai accommodation, but floating hotels might be more fun. Built on sturdy bamboo rafts and anchored along jungle rivers, these retreats shouldn't be missed. You'll be able to watch fishermen motor past your door in the morning and wildlife stop by for a drink at dusk. A solid choice is River Kwai Jungle Rafts — it's accessible via a 30-minute boat ride and at night is illuminated old-style with kerosene camping lanterns (there's no electricity).
6. You can drink a latte…with kittens.
Cats, bunnies, foxes, even unicorns, witches, and teddy bears — Bangkok is full of kitschy cafes to indulge your fancies and 12-year-old self. Yes, you can sit down for a latte with live pets running at your feet or jumping in your lap at a place like Caturday Cat Cafe. Just remember to order the kittens something to drink, too.
7. There are night markets in every city.
Why night markets? Because it's too friggin' hot during the day! So hang with the locals and throw down some songsam while shopping for that precious Chang t-shirt. Notable ones to check out: Silom Night Market, the Chumphon Night Market, Yaowarat Night Market in Bangkok's Chinatown, and Chatsila Market in Hua Hin — none of these will disappoint.
8. The meditation and dharma classes are hard to beat.
Roughly 95% of the Thai population is Buddhist; temples and statues rival 7-Elevens for visual dominance in towns and cities. Meditation and dharma classes are free and open to all, although a small donation is recommended.
The Little Bangkok Sangha hosts regular events in English, and Plum Village (3 hours from Bangkok) offers "days of mindfulness" every Sunday and longer retreats that last a week or more. In Chiang Mai, some temples put on "monk chats," providing guests and monks an opportunity to interact. Just remember to show respect for the monks by wearing higher necklines, long sleeves, trousers, and/or skirts.
9. It's where the dinosaurs roam.
Picture it — steamy jungles, Jurassic Park atmosphere, plant leaves the size of your torso. While you might not find a T-rex, you might just find his prints. With good English displays and one of the largest collections of fossils in Southeast Asia, the Sirindhorn Museum and Phu Kum Khao Dinosaur Excavation Site is a good choice for a less typical adventure. It's sure to be a Thailand experience your friends haven't had.
10. Three words: Full moon party.
Cheap beer, fire dancers, and a moonlight all-nighter on tropical Ko Phangan's Sunset Beach. What are you waiting for?
11. You can learn the art of Thai massage.
Let's be real: Massages in Thailand come cheap, but they're also physically punishing. Therapists tackle your body using their shins, elbows, knees, and knuckles to forcefully poke, yank, and loosen your muscles. This ain't pampering — it's a full-body workout. For those wanting to learn the art, one-week massage training courses are available at Wat Pho in Bangkok, the temple where Thai massage was created.
12. You'll find the secret lair of James Bond's nemesis.
The scene opens with a seaplane soaring over glistening waters, circling pillars of limestone capped in green foliage. We see beaches of golden sand rimming the otherworldly rock formations as 007 searches for his nemesis's lair in the Bond classic, The Man with the Golden Gun.
Today, Ko Phing Kan is more commonly known as James Bond Island and sits in Ao Phang Nga National Park on Thailand's southwest coast. While the island itself is crawling with tourists, there are plenty of quieter corners of the bay that are equally beautiful. Go on a kayaking tour and access caves, hidden lagoons, and areas unreachable by larger vessels (and most people).
13. The national parks are full of elephants and monkeys.
Plus there's waterfalls, camping, hiking, and usually a cave with a Buddhist shrine hidden deep within its chambers. National parks are scattered across the country, with most being accessible via public transport from the major cities.
Khao Yai is one of the oldest and largest. It's three hours from Bangkok and is home to herds of wild elephants and the occasional Asian black bear. If you go, watch out for the monkeys who regularly snatch sodas, snacks, and cameras!
14. You can catch glimpses of the past in Bangkok.
Years ago, Bangkok was known as the Venice of the East for its abundance of canals, or klongs. While many have been paved over, a few remain, providing insight into the city's old-world life: traditional wood houses, ramshackle walkways, and children splashing in the midday heat, along with the occasional floating market. Head to the pier at either Tha Tien, or across the Chao Phraya at Wat Arun, to join a tour or hire your own long-tail boat for a private trip.
15. You'll experience the love of king and country.
Thais love their king. He's the longest-reigning monarch in the world and his portrait is everywhere, towering over major intersections and dangling from cab drivers' dashboards. Look for the fluttering of his yellow flag and listen for the national anthem played across town daily at 8am, 6pm, and before the opening credits at movies.
When all of a sudden everyone on the street stops walking, joggers slam to a halt, or the audience in the movie theater stands up in unison, it's not a fire drill — it's the national anthem about to be played, and everyone is standing at attention. Be polite and do the same.
16. There are fabulous festivals, from the mainstream to the obscure.
With no small number of national holidays a year, there's a good chance your trip will hit one of them. Two of the best known are Songkran (Thai New Year and the world's largest water fight) and Loi Krathong (when people release paper lanterns and floats), but there are a host of others celebrating everything from lotus flowers to ghosts, candles to underwater weddings.
17. "Mai pen rai."
It's not just a phrase — it's a lifestyle. From traffic that's too chill, to honk to people not fussed enough to sprint for the last seat on the Skytrain, this phrase captures it all. Technically it means something along the lines of, "Everything is okay; don't worry about it," but it's more than just a nonchalant "no problem." This carefree attitude is woven through the culture — and for any vacation, it's perfect.