in paid partnership with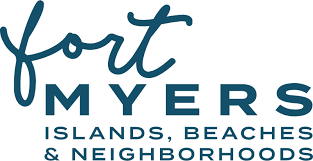 THERE'S A REASON so many love songs are set on the shore and not in suburban rush hour traffic. Between the salty ocean breezes, technicolor sunsets, and rhythmic hum of the waves, something magical just happens. It's like a chemical thing — sea breeze is practically a pheromone.
And Southwest Florida has the most romantic beaches of all. Not only does the area feature mile after mile of soft white sand and warm Gulf waves, but it's supremely uncrowded. In certain spots, you and your partner might just have the sun-soaked real estate all to yourselves.
Just being in Southwest Florida is a great way to kickstart your romance. But for maximum effect, make sure you engage in these eight super romantic activities while you're there.
1. Renewing your vows on the sands of Sanibel
Every Valentine's Day, couples are invited to Lovers Key State Park for a massive vow renewal ceremony, with I dos followed by a champagne toast. But if you can't wait until February, that's okay, too — Casa Ybel Resort, with 100+ years of experience, is happy to arrange vow renewal ceremonies any time during the year. They're located across the water on nearby Sanibel Island.
Use their "sunset calculator" to figure out exactly when to schedule your event. And because every room has a full kitchen (and an outdoor grill), you can hole up for days afterwards if you'd like, though with fine dining and lots of activities onsite — like tennis, golf, croquet, and access to 14 miles of beach — you probably won't want to.
2. Searching for treasure together
Every day, waves toss thousands of shells from the sea onto the shores of Sanibel and other nearby islands. There they sit, glistening in the sun and waiting to be pocketed by passersby. Shelling is a great activity for couples, because you can spend some of your time together but also go off on your own route down the beach if you choose. And your finds can turn into gorgeous souvenir jewelry that will last a lifetime. For prime access to this special Sanibel experience, stay at the West Wind Inn, which sits on its very own private shelling beach.
3. Watching for the green flash
This optical phenomenon happens for a split second as the sun dips into the ocean at sunset. If you're lucky, you'll see just a quick strobe of green shoot across the horizon. A west-facing beach like Fort Myers Beach is ideal for spotting the green flash, since you need a totally unobstructed view.
And it's the perfect activity for couples, since it happens so quickly. If you even dare look at your smartphone, you'll miss it. That means you'll be fully engaged with talking, watching, and enjoying the sunset — and not uploading vacation selfies to Facebook. Grab a spot in the sand on Fort Myers Beach behind the DiamondHead Beach Resort & Spa for a prime view of this natural show.
4. Pampering each other at Coconut Point
Between PTA meetings, work obligations, and in-law visits, our relationships often become more pragmatic than romantic: You do the soccer run, I'll cook dinner. Rinse dishes and repeat.
So being rubbed from head to toe in a couples massage suite is about as far from the day-to-day as you can get. Make it happen at the Hyatt Regency Coconut Point, which has a special couples massage package in its Stillwater Spa. It also offers something called a "Day of Indulgence," which is exactly what it sounds like: an all-you-care-to-be-pampered buffet of massages, body scrubs, facials, and more. Between rounds of relaxing, be sure to check out the property's cold plunge waterfall, semi-private beach, and views of Estero Bay.
5. Cruising to Key West in style
While you can see a lot in a kayak or on a day cruise, one cool option is to hop on the Key West Express, which runs daily between Fort Myers Beach and Key West. From the moment your boat pushes off the dock, you'll be surrounded by dolphins, manatees, dozens of wading birds, and maybe a few rays, too. The waterways around Fort Myers and Sanibel are full of life, and the best way to experience them is to set sail.
It's a win-win: The 170ft catamaran gives a great tour of all our local waters have to offer, plus you get to spend the night in one of America's best party towns.
6. Getting drinks (with umbrellas in them) on Captiva Island
Maybe in real life you're a whiskey aficionado or crazy for craft gin. But you're at the beach! With the love of your life! Jimmy Buffet is probably playing somewhere nearby! Sipping on a daiquiri or margarita is what you need to get in the vacation spirit. Best of all, most resorts in this part of the world have killer beachfront bars with bartenders well-versed in all things umbrella drink.
At South Seas Island Resort on Captiva, for example, you could drink at a different bar each night of the weekend and still have options left over. Stop by Doc Ford's Rum Bar and Grille, a longtime local favorite, or stake out a seat at the Crooked Snook Tiki Bar.
7. Engaging in some friendly competition by the sea
Don't listen to all those platitudes about how couples should work as a team — sometimes you need to go head-to-head for the thrill of the game. Resorts on The Beaches of Fort Myers & Sanibel provide tons of opportunities to do just that. This region is world-renowned for its golf courses, which are as stunning as they are challenging. And tennis courts sit on every corner. The Inns Of Sanibel Beach & Golf Resort even offers bridge and trivia nights (held at The Dunes Golf & Tennis Club) for the less athletically inclined.
8. Catching the sunrise from one of the world's best beaches
Locals know that sunrise is the best time to hit the beach. The air is cool, the waves are calm, and you get first pick of the shells that wash up overnight. For supreme early morning beach access, consider renting a condo and bunking like a local. Island Vacations of Sanibel & Captiva has home and condo rentals right on several of America's top-rated beaches. Roll out of bed, walk out your front door — you'll have coffee in your hand and your feet in the sand in mere minutes.