9 Compelling Reasons To Visit Turkey in Winter
in paid partnership with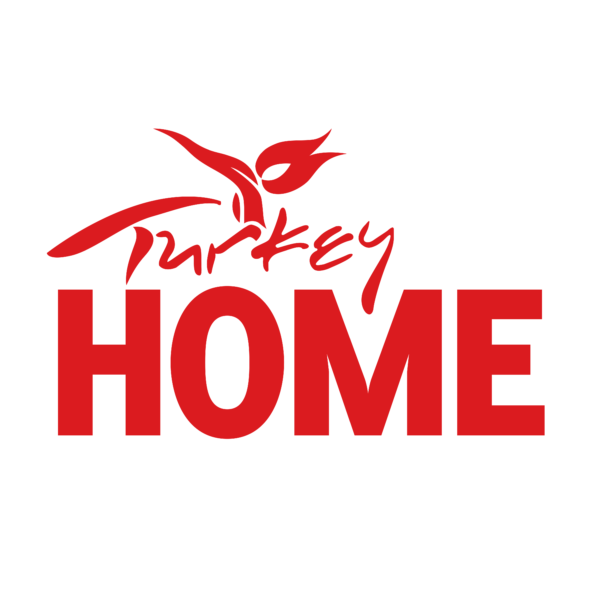 1. You can carve turns for six miles straight.
Turkey has more than 100 peaks above 9,800 feet (3,000 meters) and nearly a dozen ski resorts. The most popular is south of the Sea of Marmara, in the alpine village of Uludağ at an elevation of more than 6,500 feet. Palandöken, in the eastern province of Erzurum, is Turkey's highest and is home to one of Europe's longest natural ski runs.
2. You'll have the country's spectacular ruins all to yourself.
The best time to visit Turkey's incredible Greco-Roman sites on the Mediterranean is in winter, when the heat and crowds evaporate and the atmosphere turns moody. Head to the travertine hills above the city of Antalya to wander through the ghostly sarcophagi of Termessos, or through the unrestored amphitheater set above the white-marble ruins of Sagalassos; both Psidian cities were conquered by Alexander the Great way back in 333 BC.
3. You'll get to know the real Santa Claus.
The real St. Nick lived far from the North Pole — he actually preached in the ancient town of Myra, now called Demre, among the palm trees of Turkey's Mediterranean shore. Every year on his feast day (December 6), Greek Orthodox faithful crowd Demre's 1,500-year-old basilica to pay tribute to a — judging from the icons — black-robed, rather lanky St. Nicholas.
For the pilgrims, the saint is more Poseidon, god of the sea, than the Arctic Circle's rosy-cheeked rotund figure in red. But don't be deceived by the lack of reindeer and elves. The legend of Santa Claus is firmly rooted in the generosity (including gifts delivered via a chimney into stockings) of this 5th-century Byzantine bishop.
4. You can warm up in a Turkish bath.
Take refuge from winter in one of the dozens of steam-filled historic hamams, or bathhouses, located around Istanbul. Among the most beautiful is the 16th-century Kılıç Ali Pasha, which recently underwent a multi-million-dollar restoration that's returned it to its original glory. One of 56 bathhouses designed by the legendary Ottoman architect Mimar Sinan, the complex was built for Kılıç Ali Pasha, a former Italian slave-turned-admiral who, legend has it, was the inspiration for Cervantes' Don Quixote.
5. …and go fishing on the edge of Asia and Europe.
In winter, millions of fish migrate through Istanbul's Bosphorus Strait from the colder Black Sea to the relative warmth of the Mediterranean. Anglers crowd spots along the waterway, which divides the city into Asian and European quarters, or atop the Galata Bridge, which spans the Golden Horn, to catch their dinner.
If you left your line at home, dine in a traditional meyhane restaurant for the best winter fish, including lüfer (bluefish), palamut (bonito), hamsi (anchovy), and mezgit (whiting).
6. You'll be served a creamy drink made from the root of wild orchids…
In the bitterest depths of an Istanbul winter emerge old men pushing steaming brass samovars containing a creamy drink dating to Ottoman times. Salep is a mix of hot mastic milk, sugar, and flour made from orchid tubers, served with cinnamon. Many Turks drink it for its purported therapeutic qualities, but it's also just ridiculously delicious and the perfect antidote to a chilly winter's day. Enjoy your salep alongside a paper bag stuffed with freshly roasted chestnuts, known as kestane kebap, also purchased from street carts.
7. …and puddings that come two-by-two.
Grains, fresh and dried fruit, nuts, beans, chickpeas, and sugar are the main ingredients of aşure, a pudding served to mark the day Noah's Ark ran aground. The exact components of this porridge-like dessert vary from region to region, family to family, but each is perfect for a cold day.
Another popular wintertime dessert is quince, or ayva, traditionally poached in cloves and sugar syrup and served with dollops of clotted cream. The flesh of the fruit turns orangey-red and contrasts beautifully with the flakes of green pistachio sprinkled on top.
8. You can draw a few lungfuls of bracing air at Abant Lake…
A brisk walk or horse-drawn carriage ride will circle you around the 4.5 miles of the gorgeous Abant Lake, set in the Bolu province's mini Lake District and hugged by forests of snow-covered fir and beech trees. And as if the scene couldn't resemble The Shining any more, there's even a hotel here that looks like the Overlook.
9. …and visit a vast inland sea surrounded by snowy peaks.
High-altitude, wild, and desolate, everything about southeast Turkey's Van region is extreme: Lake Van is the biggest in the country, and those volcanoes that tower over the northern and western shores are its highest peaks. With small islands dotting the lake and ancient castles, churches, mosques, and tombs on its shores, this truly is a stunning spot. The lake is so salty that most of it doesn't freeze in winter, so even if it's mid-January you can take the ferry over to Akdamar Island to visit the 10th-century Church of the Holy Cross — it was once a royal church of the Armenian Kingdom of Vaspurakan.
What did you think of this story?