in paid partnership with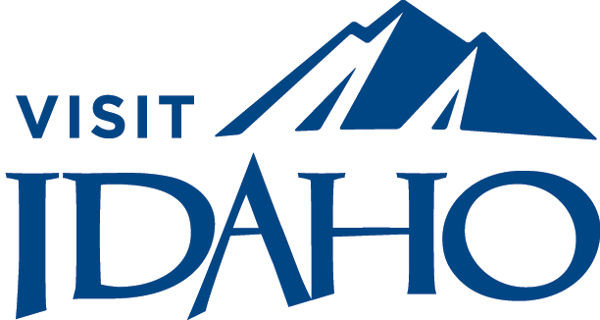 FORGET THE OVERCROWDED CAMPGROUNDS, steep entrance fees, and long-winded lists of "don't touch" rules that plague so many of this country's finest natural areas — the Gem State is wild at its very core. An immensely diverse land that's home to extremes including North America's tallest sand dunes and the largest single wilderness area in the contiguous US, Idaho's a place to go off the grid and truly explore. Here's where to do just that.
Bruneau Dunes State Park
Some 12,000 years ago, the waters of the great Bonneville flood receded and prevailing winds began transporting the lake's sandy bottom to southwest Idaho's Bruneau Basin. Today, a 470ft sand dune in Bruneau Dunes State Park is the tallest in the country. A multi-dimensional, family-friendly playground, Bruneau is only about an hour's drive from Boise, but this desert feels tucked away, and there's enough action to keep the full age spectrum of adventurers intrigued.
Tips once you're there
Earn some turns. Grab a sandboard for an unforgettable ride down one of the many dunes. Don't have your own beater board? Try a local thrift store, garage sale, or the Boise ski swap (held every November) for cheap gear. You can also rent a board at the state park's visitor center.
Sleep out under the stars at Eagle Cove or Broken Wheel Campground, and grab a closer look at the holes to heaven from the Bruneau observatory.
Horseback ride the 9-mile A-Z Trail, which circumnavigates the park border.
Sawtooth National Recreation Area
The Sawtooth National Recreation Area might just be Idaho's epicenter of wilderness exploration. There's over 700 miles of trails, four mountain ranges, 40 peaks rising above 10,000 feet, and 300+ high-mountain lakes just begging to see the stiffest of hiking boots broken in.
In this 756,000-acre region, where Castle Peak soars to a photogenic 11,815 feet, there are tons of campsites — you can sleep anywhere so long as you're 100 feet from the trails and water. Imagine waking up to the sunrise over the crystal clear waters of Redfish, Stanley, Alturas, or Pettit Lake.
Wildlife is also abundant — look out for black bears, bald eagles, elk, deer, and antelopes — and restrictions are minimal, with no permits required if you're traveling in groups of seven or fewer. Load the car and hit the road to seek out what may be your very own version of Shangri-La.
Tips once you're there
Mountain bike the 18-mile Fisher Creek Loop. Sturtevants bike shop in Ketchum can sort you out with guide services and shuttles.
Backpack into Chamberlain Basin for a glimpse of Castle Peak (50 miles round trip; give yourself 4-7 days).
SUP (standup paddleboard) the waters of Redfish Lake. Grab a rental from Backwoods Mountain Sports in Ketchum or directly at the Redfish Lake Lodge Marina.
Summit Thompson Peak (moderately strenuous, 6.5 miles one way, 4,200 vertical feet) — it's the tallest mountain in the Sawtooths.
Bed down for the night at Stanley Lake Campground.
Craters of the Moon National Monument and Preserve
Blistering summer heat, frigid winter temperatures taut with drifting snow, armor-piercing rock, sparse vegetation, and minimal wildlife describe this 618-square-mile swath of south-central Idaho. Such an austere environment might sound anything but inviting, but beyond these extremes lies a uniquely beautiful enclave.
Craters of the Moon was created by a series of slow-moving lava flows over the last 15,000 years, and in its wake lies the intricate collection of cinder cones, lava tubes, and fissures that define this unexpectedly stunning terrain. Sites range in accessibility from roadside parking to overnight backpacking trips.
Tips once you're there
Hike to the top of Inferno Cone — a mellow 15-minute walk from the parking lot — for an expansive view of the park below.
Walk through the island-like lava formations of Devil's Orchard.
Venture through the depths of the various lava tube caves, including Boy Scout, Beauty, and Indian Tunnel. It's safe to go alone; just bring a flashlight and a warm layer for the cooler subsurface temperatures.
Frank Church River of No Return Wilderness Area
The Frank Church Wilderness Area really drives home the meaning of "wild" — its 2,366,907 acres are vastly untamed, roads are few and far between, and mechanical and motorized equipment is generally prohibited, making for a truly uninterrupted outdoor experience.
Under the umbrella of the largest single wilderness area in the contiguous US lies its pride and joy — the Salmon River and its tributaries. The Middle Fork and Main sections of the water tempt rafters and kayakers to leave it all behind on multi-day, once-in-a-lifetime journeys; fathomless canyons, sheer cliffs, gin-clear water, and the occasional soft sandy beach set the blissful scene along one of the longest stretches of undammed water in the country.
Note: You'll need a permit to get on the water independently — they're extremely difficult to draw during lottery season, which runs from June 20th – September 7th, but fairly easy to obtain otherwise.
For those keen on staying high and dry, your golden ticket is the area's network of 296 trails that cover an approximate 2,616 miles of terrain. Consider hopping on a trusty steed to keep the back limber and the miles maximized.
Tips once you're there
Sign onto a guided 6-day fly fishing trip down the Middle Fork of the Salmon. Solitude River Trips can take you out on the water.
Go for a 4-day packhorse camping excursion away from it all with Seeks Out Adventures.
Jet boat up to Shepp Ranch for a week of big-game hunting and steelhead fishing.
City of Rocks National Reserve
Behold, Idaho's premier climbing spot. City of Rocks comprises a series of rock formations rising from the rolling sagebrush meadows and aspen groves in the Albion Mountains of southern Idaho. The towering rock monoliths and spires dotting this geological masterpiece draw climbers of all abilities to scale the diverse selection of granite walls.
A mixed bag of pocketed and varnished granite delivers Spidey-esque gripping abilities, and there are over 700 documented routes scattered throughout the 14,407 acres. For those more easily affected by the lactic acid buildup, there's plenty of other exploring in the park to be had.
Tips once you're there
Climb the Wheat Thin route – 5.7.
Step your game up and hit the Terror of Tiny Town route – 5.11a/b.
Give the arms a rest and take a hot lap on your bike along the 7-mile road loop.
Grab a picnic dinner, find an easy route, and enjoy the sunset from an unobstructed elevated perspective.
Hells Canyon Wilderness
Carved by the mighty Snake River, Hells Canyon plunges 7,993 feet at its highest point down to the valley floor. It's here that America's deepest canyon acts as part of the Idaho-Oregon border and sets the stage for this desolate, rugged area. High above the wandering waters stretches the Seven Devils Mountain Range, where soaring basalt promontories and granite knife edges etch their way along the ridgelines of seven pronounced peaks.
Once you've gained access to this largely uninterrupted zone, adventure will find you. The peaks of the mighty Devils will tempt you to climb them, the high-mountain lake trout will taunt you to catch them, the Snake will dare you not to get wet, and all the while the bighorn sheep will eye your every move.
Tips once you're there
Backpack the Seven Devils Traverse (moderate-strenuous, 30 miles).
Summit He Devil peak to stand above the deepest canyon in the country (moderate 3-hour hike along the Goat Pass High Route to the saddle; class 3 scramble at the top).
Fish for prehistoric white sturgeon on the Snake River.
Run a multi-day guided raft trip through Hells Canyon with Hells Canyon Adventures (southern entrance), or Killgore Adventures or Riverquest Excursions (out of Lewiston).
Most of all, be thoughtful stewards, enjoy the scenery, and keep Idaho wild. See you off the trail.