in paid partnership with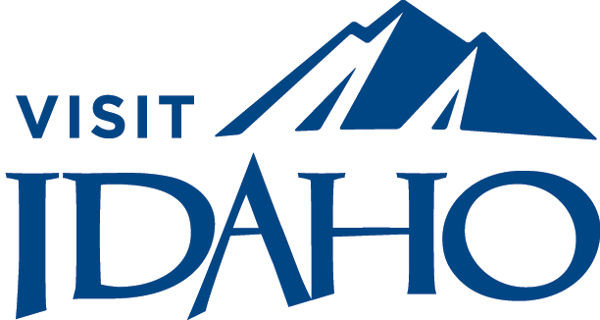 1. It's where skiing in the U.S. as we know it today got its start.
After the 1932 Winter Olympics, the chairman of the Union Pacific Railroad decided America needed its own destination resort like those of the Swiss Alps. He searched all over the Western states for an ideal location, scouting Yosemite, Mount Rainier, Jackson Hole, and more…and eventually decided that Ketchum, Idaho, was the perfect place. And thus, in 1936, Sun Valley became America's first destination winter resort, and the home of the world's first chairlifts.
Ketchum's snowfall, abundant sunshine, moderate elevation, and absence of wind make it a perfect place to host a ski resort. Sun Valley today is still one of the world's premier ski destinations and a favorite of celebrities like Arnold Schwarzenegger and Tom Hanks, both of whom have homes nearby.
2. There are 18 ski resorts and over 300 miles of groomed Nordic trails in the state.
While Sun Valley is going strong 80 years on, it's definitely not alone. No matter where you are in Idaho, from Sandpoint to Sugar City, skiable terrain is never more than a few hours' drive. There are 18 ski resorts dotting the state map and 300 miles of Nordic trails for cross-country skiers. That totals almost 20,000 acres of designated ski area and 28,000 vertical feet of terrain.
Plus, Idaho's resorts go beyond the ordinary. Affordable lift tickets and world-class powder are the norm, but Lookout Pass stands out from the rest by offering free ski school for kids. And 28 miles away, Kellogg's Silver Mountain Resort is the home of Idaho's largest indoor water park. Where else can you snowboard and surf, or sled and soak, all in the same day?
3. It also saw the origin of U.S. heli-skiing.
Forget lift lines. Instead, you can be air dropped into some of the deepest and lightest powder in the continental U.S. Beyond the designated areas and resorts, Idaho has some tremendous backcountry. Not only was Sun Valley the nation's first ski destination, it's also where heli-skiing in the U.S. first began.
Idaho now has seven different heli- and cat-skiing outfitters that can guide you to pristine snow, covering hundreds of thousands of acres and multiple mountain ranges, for some serious backcountry skiing and long days of fresh tracks, powder, and trees.
4. Soaking in hot springs is the way to end a winter day.
After shredding that fresh powder, tromping through the woods on snowshoes, or relaxing in the lodge, nothing caps off a winter day like a soak in one of Idaho's 300+ hot springs. Whether you're at Gold Fork's manmade pools in Donnelly, or lounging in Sunbeam Hot Springs' natural rock pools on the edge of the Salmon River, there's just something extra special about steaming mineral water and the way the stars shine brighter in the cold winter air on an Idaho night.
5. The winter festivals here have it all.
What began as the Payette Lake Winter Games in 1924 has grown into an iconic winter tradition: the McCall Winter Carnival. For 10 days between late January and early February, the town fills with snow sculptures, live music, beer gardens, a parade, and more. Up north, the Sandpoint Winter Carnival, held every February since 1973, steps it up with a chocolate extravaganza, beer hall bingo, sleigh rides, fire dancing, fat biking, and a glow torch ski event.
The Lava Hot Springs' February Fire and Ice Festival features a subzero swim and polar float parade for those brave enough to tube down the frigid Portneuf River in wacky costumes. And then there's the Teton Valley Great Snow Fest, which hosts everything from snow sculptures to skijoring (where horses pull skiers who navigate jumps and obstacles at crazy speeds) and dogsled races each January.
6. Idaho's yurts take winter camping to the next level.
It may be cold outside, but within the canvas walls of a Mongolian-style yurt, inviting bunks and a warm woodstove help you stay cozy no matter how much the snow piles up overnight.
Idaho has four state parks with yurts managed by Idaho Parks and Recreation, plus more backcountry yurts near Idaho City and in other areas, including the Stargaze Yurt, sitting at 6,569 feet in Southwestern Idaho. Stargaze is accessed via a 1.3-mile Nordic trail and has north and west-facing slopes perfect for Telemark skiing, along with 270-degree views of the mountain peaks that ring the horizon. While yurts are available year-round, winter is by far the most popular time to try them out.
7. There are more than 7,000 miles of snowmobile trails here.
That's more than any other Western state. There are 29 grooming programs across Idaho, and many of the snowmobile trails are interconnected for virtually endless riding. In addition to the trails, there are millions of acres of open riding on Forest Service, Bureau of Land Management, state, and private land. This means riding on untracked powder over frozen lakes, wide-open plains, and up blanketed ridges that lead to 10,000-foot elevations and unparalleled mountain views.
8. Ice fishing in Idaho isn't just about the fish.
There are plenty of lakes that freeze thick enough for fishing (you need at least 4 inches of clear ice to do so) including Lake Cascade and Horsethief Reservoir in Central Idaho. But a day of fishing for fresh mountain trout or perch isn't just about the catch. An ideal ice fishing trip also includes friends, chairs, a well-stocked cooler, maybe a heater, definitely some warm gloves — and don't forget the fishing license.
9. You can keep cycling no matter how much snow falls.
You can't mountain bike in winter…but you can fat bike. By riding oversized and under-inflated tires, these bikes cruise snow-covered trails all over the state during winter.
Tory Canfield of the Fat Bike Advocacy Group says, "For me, fat biking on snow creates a sense of ethereal floatiness that conjures up the sensation of powder skiing. As soon as your tire rolls forward, your mouth turns up into a big, fat grin." Idaho mountain bikers can go fat biking at Discovery Hill in Salmon, Jug Mountain Ranch in McCall, or take the trail to Tornak Hut in the Smoky Mountains outside Ketchum.
10. Nothing rings in the new year like a giant potato.
The ball drop in NYC is uninspired compared to a 10-foot-tall russet descending from the sky at the stroke of midnight. This distinctly Idaho tradition began when people crowdfunded the event in 2013 after a tenacious local thought, "How cool would it be if instead of a ball we dropped a giant potato?" The Boise event consists of stages with live music, food trucks, drink tents, and one massive Idaho potato dropping in front of the state capitol while fireworks burst and boom overhead.
You're not going to see that anywhere else this winter.