in paid partnership with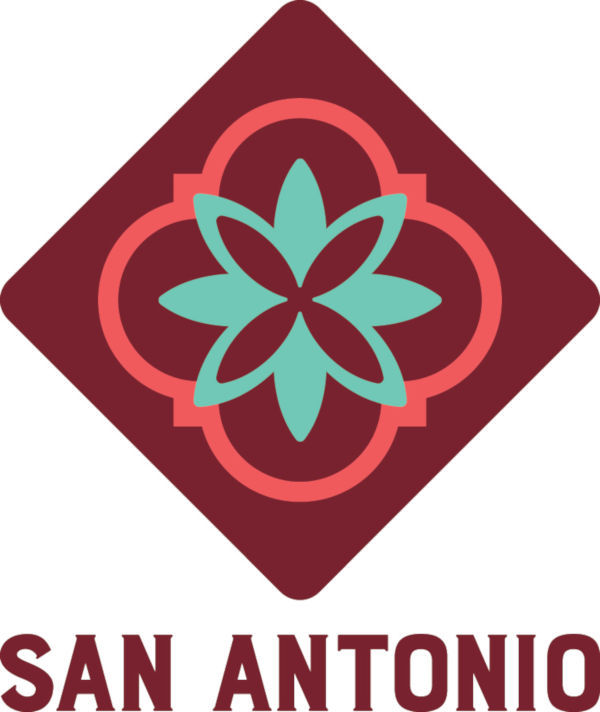 GROWING UP IN NEW ENGLAND, I rarely thought about Texas. I couldn't conceive of anything so enormous. When I did, I imagined a dusty, rugged countryside wrapped in Western lore and inhabited by Yosemite Sam.
So when San Antonio became my first military assignment, I took a moment to reflect. Huh. Texas. Cowboys. Longhorns. Do I have to lasso anything? Living in San Antonio would surely be more than mere culture shock; I was convinced I was in for a culture knockout. I told myself I'd suck it up for a few years and then beat feet.
Fast forward 18 years, and I'm still here. Not because of the military, which I abandoned long ago, or because I have to be. I'm here by choice. And I'm staying. After so many trips around the world, I still come back to my home in San Antonio, to a city that's become comfortably familiar, yet still never fails to surprise or excite.
San Antonio is so much more than Stetsons and BBQ sauce drippings. It's equal parts urban and rural. It's a sprawling hillside country ranch and tiny vegetarian food trucks. It's the home of chupacabras and haunted hotels and the largest marine-life theme park in the world. It's where flowers and sugar skulls and graffiti artists each get their own festival. It's a Wild West museum and a world-renowned arts center. It's the only place where you can see a rodeo, a Gothic cathedral, and a Hispanic Elvis all in one day.
San Antonio is a patchwork of immigrant influences that continuously evolve and mingle to make it one of the most unique cities there is.
THE ORIGINS
The indigenous side
The missionaries and the Canary Islanders and that Catholic saint from Padua? Sure, those are important. But first came the Payaya Indians and the Yanaguana River. Before the first caballero ever set foot in the Alamo City, the indigenous people of the area already had settlements, trading networks, agriculture, and relationships with neighboring tribes.
Those world-famous missions that put San Antonio — and Texas — on the World Heritage stage were all made possible by, yes, the indigenous people of the region. And Acequia Park, the ancient watering system for the missions and the first irrigation ditch in Texas? También. Visit these places today and you can still see the nature-inspired design features that reflect the cultural interplay between European and New World peoples.
The truth is, San Antonio owes a lot to its native influences, and people are starting to take notice. Last year, Bexar County Commissioners voted unanimously to make October 12 Indigenous People's Day, and the city followed suit with a similar vote. It's about respect, folks.
German Texans
Sprechen sie cowboy? Don't worry — you don't have to. But this may be the only place in the world where you can find Texas German, a fusion of Old World dialects from what is present-day Germany. Massive immigration in the early 19th century resulted in German speakers outnumbering other ethnic groups (even Hispanics) in San Antonio until 1877.
You can see the clues if you look hard enough: street names like Huebner, Fredericksburg, and Wurzbach; Schilo's German Deli on the River Walk, family-owned since 1917; First Friday hotspot Beethoven Maennerchor Halle und Garten in Southtown; and the city's San Antonio Express-News, co-founded by August Siemering, an influential 19th-century German Texan.
Head over to the Witte Museum or Institute of Texan Cultures to learn more about the city's German heritage. Or drive out to nearby Comfort to see the Treue der Union monument honoring the German Texan abolitionists killed by Confederate forces during the Civil War. Take that to your history teacher.
Mexican, French, and Indian influences
Still aren't convinced of the cultural diversity? Go watch a spellbinding charreada, the Mexican grandfather of the rodeo developed by hacienda workers in Colonial Mexico. For your French fix, visit Castroville, the "little Alsace" of Texas; or the French-Gothic San Fernando Cathedral, reconstructed by former mayor and architect Francois Giraud in the 19th century. In November, enjoy the DiwaliSA Light Festival, the only event of its kind in the entire US — a South Texas take on the traditional Indian celebration.
THE NEIGHBORHOODS
King William Cultural Arts District
Designated a Cultural Arts District by the Texas Commission on the Arts in 2011, King William gets its name from Prussian Kaiser Wilhelm I, a dude whose three-part beard alone deserves some recognition. The German immigrants who came here settled near the San Antonio River, bringing with them Greek Revival, Victorian, and Italianate architectural styles. Fast forward a couple hundred years, and you can still see the abundance of cultural and artistic assets in this residential area. Each April, the King William Fair is a top attraction during Fiesta, and dozens of artists open their studios to the public every month during Southtown's First Friday.
While you're here, don't forget about the adjacent Lavaca district — the oldest neighborhood in San Antonio — and the Monte Vista neighborhood, which offers tours of its mansions on alternate years. Oh, and all three districts are part of the National Register of Historic Places. Because if you're gonna do it, do it right.
Market Square and La Villita
This is, by far, the most requested spot my out-of-town friends ask to visit aside from the Alamo. And who could blame them? La Villita is ideal for a lazy stroll down a shaded, riverside walkway lined with art galleries, boutiques, and cozy restaurants. Meanwhile, Market Square, or "El Mercado," is a three-block shopping and dining plaza with an indoor complex of booths by working artists, comprising what's often called the largest Mexican market outside of Mexico.
Market Square snagged extra points last year when it won coveted Cultural District status, joining King William as a beacon of all things artsy. With free parking on Tuesdays and a short walk to downtown, you can't lose here. Aluminum cacti and hand-embroidered dresses? Check. Drool-worthy churros from the all-night Mi Tierra Cafe & Bakery? Check. A photo op with local legend Hispanic Elvis? Win.
THE SITES
San Antonio Missions National Historical Park and the Alamo
One is the oldest unrestored stone church in the US. One has a cemetery with the remains of the city's original inhabitants. One has a working aqueduct. And one has — wait for it — a Mariachi Mass. UNESCO knows what's going on. After almost 10 years of preparation, Texas finally got its props with the 2015 World Heritage designation of the Alamo and its four sister missions.
You mean we have our own Taj Mahal or Machu Picchu? Close enough. Yes, I mean you should go down right now and see the Catholic-indigenous designs, Davy Crockett's hair, and the most jammin' church service this side of the Rio Grande.
Spanish Governor's Palace
Just do it. Not because it's what remains of the Presidio de San Antonio de Béxar, built in 1718. Not because the National Geographic Society called it "the most beautiful building in San Antonio." Not even because of its purported ghostly inhabitants (okay, maybe a little because of that). Do it because it's gorgeous and educational. This former fort is small but packs a serious wallop with antiques and artifacts. And at just $5 for a self-guided tour, you can't beat that deal.
Oh, wait. You can. Twice a month, between March and November, Mercados de O'liva provide visitors with open-air farmer and artisan markets, complete with chef demos, refreshments, and — wait for it — free entry to the Palace with a guided tour. You're welcome.