in paid partnership with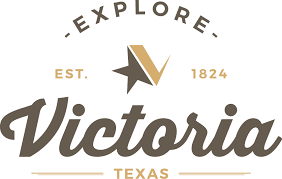 1. It's home to the best barbecue trail in Texas.
In fact, according to averaged online reviews, Victoria's Great Coastal Texas Barbecue Trail is the best in the country. Better than the barbecue trails in Mississippi and Arkansas, better than the ones in North Carolina and Austin…better than all of 'em.
Eight mom-and-pop barbecue joints are showcased on the trail, and every one of them is different. At Quality Packers Smokehouse, the slow-cooked brisket is prepared in the same smoker used half a century ago; over at Mumphord's Place BBQ, Ricky Mumphord cooks his meats directly over a combination of mesquite and oak wood.
Food Traveler magazine agrees that Victoria's where it's at, including the Great Coastal Texas Barbecue Trail in its roundup of America's Best BBQ scenes.
2. It puts on an acclaimed indie film festival every year.
Having just wrapped its sixth year, VTXIFF draws artists from all over the world to downtown Victoria to celebrate, champion, and inspire independent artists and filmmakers at every level. In 2015, it was named by MovieMaker Magazine as one of "50 Film Festivals Worth the Entry Fee," right up there with some of the biggest names on the circuit.
3. Some of the biggest names in street art have made their mark on the city.
VTXIFF doesn't just showcase great film. In 2015 the festival brought renowned street artists Ron English and RISK to the city to paint over 50,000 square feet of downtown wall space.
4. There's a massive music festival here every fall.
There's more to Texas than barbecue and country music; even so, Victoria's two-day Bootfest celebrates both in a big way. In its sixth year, this is a festival where you'll get to see some of Texas country music's best artists — think Kevin Fowler and Charlie Robison — for free.
During the event, there's an entire street dedicated to the country's best barbecue vendors; a car, truck, and motorcycle show; the Bootfest 5k; the largest game party in the Coastal Bend — with an A&M or UT college football game shown on huge outdoor screens in the plaza — and a grand finale fireworks show come Saturday night. This year, the party takes place September 30 and October 1.
5. It's home to one of Texas's oldest dance halls.
On the banks of the Guadalupe River, locals have been gliding across the giant dance floor at Club Westerner since 1929. No mistake, this is a venue with a lot of history — Willie Nelson and Fats Domino have played here, as have Tejano greats like Little Joe and Sunny and the Sunliners.
With origins in Texas's German, Czech, Polish, Tejano, and African-American cultures, dance halls are a Lone Star hallmark. They're used for community meetings as well as for music and dance, and they've always been diverse by nature, exposing visitors to a range of music genres and encouraging the development of new music styles like conjunto.
6. You can dine at the oldest deli in the state.
Set in a restored 1800s building in the center of the historic downtown, Fossati's (pronounced feh-SEH'-tee) isn't just the oldest deli in Texas, it's one of the oldest restaurants in the US. Opened in 1882 by Frank Napoleon Fossati and still owned and operated by the founding family, deli legend has it that in 1932 Bonnie and Clyde burst through the doors, threw back a couple beers, then ran out.
Yes, it's table service, but you don't come here for an anniversary dinner. Come instead for the Reubens, homemade soups, and the Dutch lunch — cheese, cold cuts, and bread with spicy mustard (an old family recipe).
7. The city has 115 buildings on the National Register of Historic Places.
It's in the name (an homage to the first president of independent Mexico, General Guadalupe Victoria, not the former Queen of England). Founded in 1824, of course Victoria has historic buildings. Greek Revival, Southern Colonial, Italianate — there are myriad styles on display. You can visit many of the buildings through Victoria Preservation's Historic Homes Tour, a 30-year-strong spring tradition where you can walk Victoria's historic districts and learn about the rich history and architecture of the city.
If you're not in town in spring, no problem: Just grab the historic homes tour brochure from the local visitor center and take a self-guided driving tour around town.
8. Even the local newspaper is historic.
When you're in Victoria, all you have to do is pick up the paper to hold a piece of history in your hands. Started in 1846, the Victoria Advocate is Texas's second-oldest newspaper and the oldest newspaper west of the state's Colorado River. In fact, the only times the paper (formerly the Texan Advocate) didn't publish were due to fires in the late 1800s and during the Civil War.
9. It's one of the most haunted cities in Texas.
You'll find that out at the 30+ acres of Evergreen Cemetery. There are over 9,000 graves here, including that of Martin de Leon — early empresario and founder of Victoria — and veterans of the Texas Revolution, Mexican War, and Civil War.
Come for the annual Cemetery Tour, when citizens of Victoria's past "return from the grave" to entertain audiences with their own inimitable life stories. Walking the torch-lit paths under a big Texas moon…it's quite the experience.
10. There's a classical music festival held here every year.
Every June, the Victoria Bach Festival features a mix of classical and contemporary music. There's intimate concerts from renowned soloists and chamber groups, huge oratorio and symphonic performances, and family and outdoor shows. Recent seasons have included renditions of Mendelssohn's "Elijah," Beethoven's "Missa Solemnis," and Verdi's "Requiem." Led by Grammy-winning choral conductor and composer Craig Hella Johnson until recently, the festival's new art director will be the renowned conductor Alejandro Hernandez-Valdez.
One of the coolest things about this event is that local musicians are given the opportunity to perform with nationally acclaimed artists. With outreach concerts, post-concert chats with the artists, and open rehearsals, the five-day celebration couldn't be any less stuffy.
11. In fact, you can see a live performance here nearly every day of the week.
From the Victoria Ballet to the Victoria Symphony and the Theatre Victoria — which stages six productions a year — locals and visitors have no shortage of locally produced, professional performances to check out.
12. The seafood might be the best in the state.
The only diner in the county with a fresh fish market attached, PJ's Seafood Shop & Diner in Victoria takes its Gulf Coast hauls seriously. It's run by Mickey Kostella, who has over 30 years in the business.
Head here for lunch on Thursdays and Fridays and you'll get scratch-made seafood gumbo; Tuesdays and Wednesdays are dedicated to crawfish étouffée. If you find yourself in Victoria during oyster season (November to April), get yourself a dozen Gulf oysters — plain or deep fried.
13. In Victoria, trails aren't just for hiking. They're for paddling too.
Bordered by soft banks, in contrast to the limestone bluffs of the Hill Country, the Victoria Paddling Trail is made up of four trails that stretch along 25 miles of the winding Guadalupe River. You can do some birdwatching — look out for bald eagles and ospreys — along the way, and even throw out a line and do a little fishing for Guadalupe bass, sunfish, and catfish.
The beginners' trail is at Riverside Park (length: 4.25 miles) and, depending on flow rates, can be done in 1-3 hours. Rent a kayak or SUP board from Gerry's Kayaks and jump on in.