25 recommended travel & reportage photography sites
Repost This Article
THE INTERNET is the largest photo gallery in the world. Below are some of our favorite places to find inspiring travel imagery, the best photojournalism in the world, and a whole lot more…
100eyes
100Eyes, edited by New Orleans based photographer, teacher, and editor Andy Levin, shows imagery connected to the rights of the underclass, and the relationship between a changing environment and the economically challenged.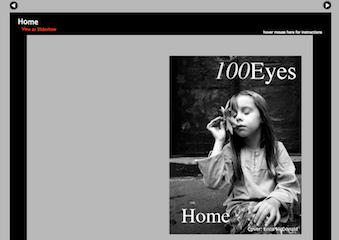 BBC In Pictures
The global news in pictures every day from "Auntie Beeb"; it also has a Your Pictures section for budding snappers.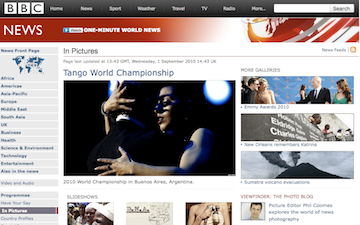 burn
Curated by Magnum photographer David Alan Harvey, burn aims to provide a platform for emerging photographers both online and in print.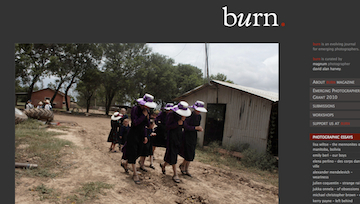 Contact Editions
Contact is an online space where lovers and collectors of photography can find and support the work they love, providing a funding platform for both established and emerging photographers.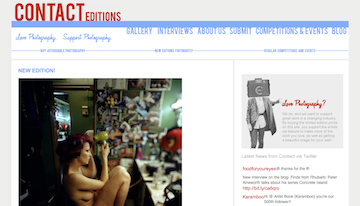 Denver Post Captured
Captured, The original Denver Post Photo Blog, offers the best of photography and photojournalism from across the globe.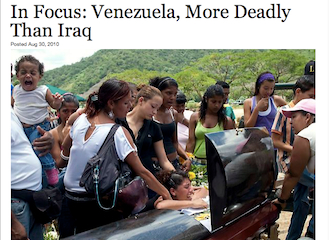 Getty
Browse this archive – or relevant sections of it – to find a dizzying array of images spanning the beginning of photography to the present day.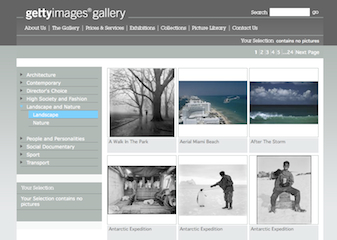 I Love Photo Blogs
ILovePhotoblogs.com attempts to capture as many great photographers as possible in one location.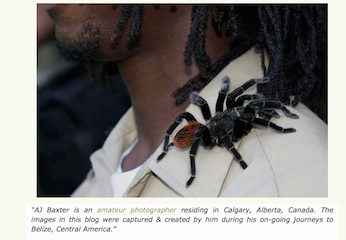 Indoblitz
IndoBlitz.com is a Travel Photography Blog dedicated to showing images from photographers all around the world.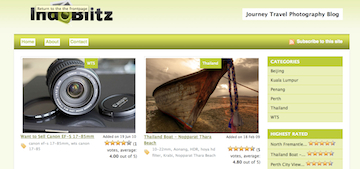 In Public
In-Public was set up in 2000. Its aim is to promote Street Photography and to continue to explore its possibilities as a non commercial collective. They also publish a pic of the month.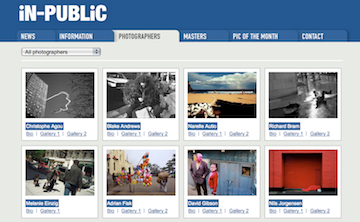 Lens (New York Times)
Lens is the photography blog of The New York Times, presenting the finest and most interesting visual and multimedia reporting — photographs, videos and slide shows. A showcase for NYTimes photographers, it also seeks to highlight the best work of other newspapers, magazines and news and picture agencies.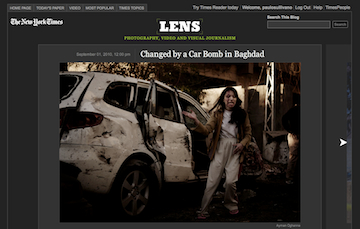 Magnum In Motion
Founded in New York, in 2004, Magnum In Motion is the multimedia digital studio of Magnum Photos. You can find photographer profiles, vivid photo essays and more. They have also started running a daily photo blog over at Slate.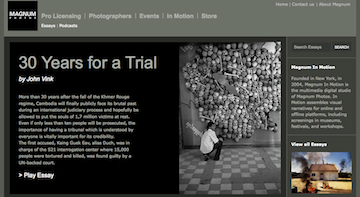 Masters Of Photography
Not the sexiest looking site in the world but a fantastic archive of works my maestros like Ansel Adams, Sebastiao Salgado and Margaret Bourke-White.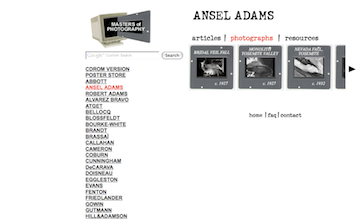 National Geographic
This NatGeo page offers a range of visual stimulation, from Photo Contests and Galleries to Tips, Pics Of The Week and links to other photography websites.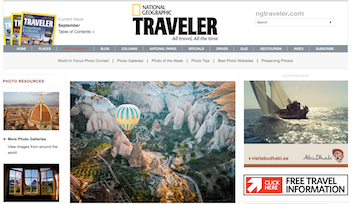 PDN's Photo Of The Day
This daily selection by the editors of Photo District News displays photographs from a variety of sources.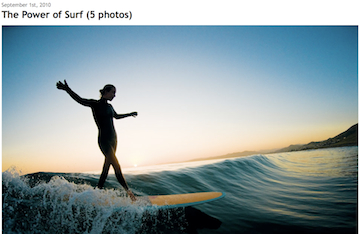 Photo Eye
This online photo store lists around 15,000 photography books and has an online gallery including work by Steve McCurry, Robert Capa, and Imogen Cunningham. Check out their blog too.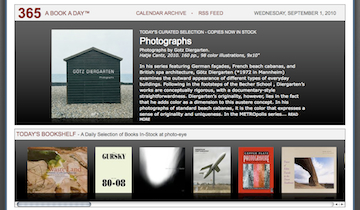 The Photo Review
Publishing since 1976, the Photo Review covers photography events throughout the USA. Features reviews, portfolios, interviews, new books and exhibitions.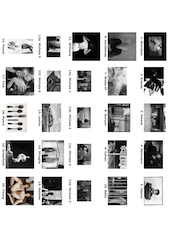 Reuters
This Reuters page presents slideshows of their best photos from any given 24 hours.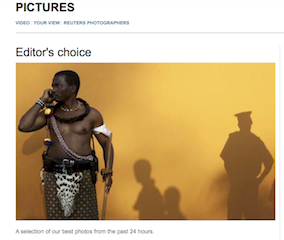 Time Magazine
Time Magazine publish an inspiring Photo of The Week as well as great Photo Essays.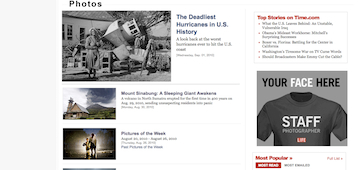 Travel Photographers Network
Travel Photographers Network (TPN) is a great community resource for photographers who want to improve their skills and photographic knowledge. You have to pay to be a member but you can browse the galleries for free.
Treehugger
This is the place where Treehugger put their lovely image galleries, all playable as slideshows.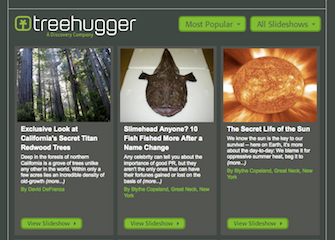 VII
VII Photo Agency was created in 2001 by some of the world's leading photojournalists and gives readers unprecedented intimate access and insight to the work of their erudite roster, which includes heavyweights like Marcus Bleasdale, James Nachtwey and Ed Kashi.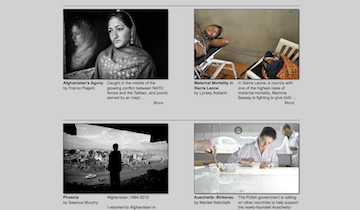 VervePhoto
Photographer and photo editor Geoffrey Hiller created Verve to feature photos and interviews by the finest young image makers today. It's not only a reminder of the power of the still image, but a great resource to discover new photo agencies, publications and inspiring multimedia projects.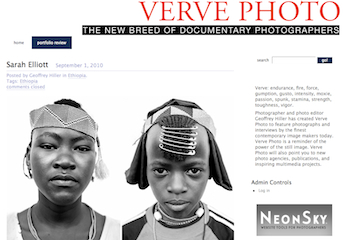 Wall Street Journal Photo Of The Day
The images behind stories making news worldwide.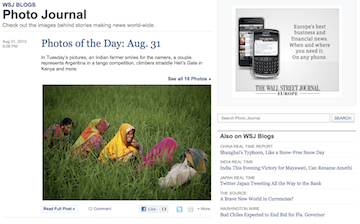 World Photography Organisation
The World Photography Organisation (WPO) supports professional, amateur and student photography and lends a global platform for the photographic industry to communicate, converge and showcase current trends in Photojournalism, Fine Art and Commercial Photography.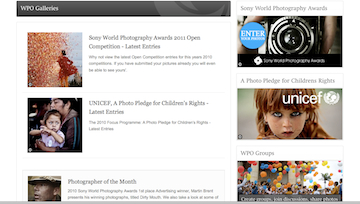 World Press Photo
World Press Photo runs an annual contest, exhibitions and aims to stimulate photojournalism through educational programs. Their multimedia library has slideshows and videos and more.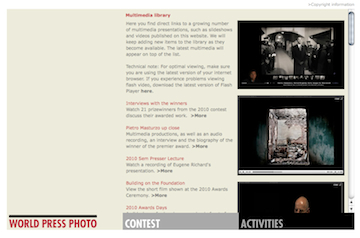 *From pro photographers to someone just getting started with a DSLR, the MatadorU travel photography course was created to serve a variety of students.
About The Author
Paul Sullivan
Paul Sullivan is a freelance writer, author, editor and photographer covering music, travel and culture. His writing and photography work has been published in The Guardian, Sunday Times Travel, National Geographic UK, Matador Network, Wax Poetics, XLR8R and more, and he has scribed/snapped several guidebooks for Time Out, HG2, Rough Guide, Cool Camping and others. He currently lives in Berlin, where he runs the sustainable travel portal Slow Travel Berlin. Check out his photography website, follow him on Twitter or join hisFacebook photography page.
Subscribe to Matador
The best travel articles each week. No spam.
---