in paid partnership with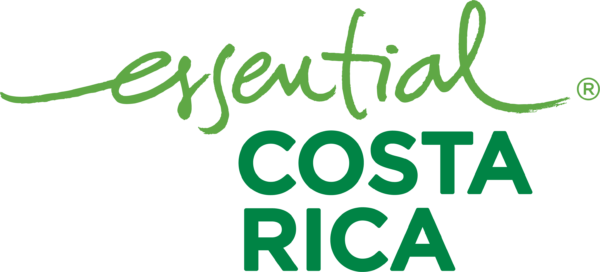 1. I will plan one crazy, adventure-inspired vacation this year.
We all have different travel styles, but getting out of your comfort zone is key to gaining a new perspective on the world. Maybe that simply means ditching the all-inclusive resort for a more DIY itinerary. Or maybe it's more specific: ziplining through the treetops of Costa Rica's Monteverde Cloud Forest, despite your fear of heights. Whatever you don't want to do while traveling, stop and think about what might happen if you did it — then do it.
2. I will not practice 'defensive overworking.'
Think your job is secure just because you declined to use your annual leave? Yeah, right. Companies suddenly merge; greedy bosses are only too willing to take that six-figure salary you earned over the last 15 years and hire three post-grads. Better to enjoy those few days of paid vacation than work like a slave, get laid off, and be forced to deal with an indeterminate number of unpaid days in your future.
3. I will purchase souvenirs from local artisans.
Put down the cheesy, "I went to Buenos Aires and all I got was this lousy t-shirt" t-shirt and that "I ♥ Miami" keychain that was made in China, and purchase items that actually mean something — not just to you, but to the people who produced them. The best kinds of travel keepsakes are made by local craftspeople, using techniques passed down from generation to generation as a way of preserving their culture. Think handwoven kente cloth from Ghana, wood crafts from Israel, and Sarchí painted oxcarts or Boruca painted masks from Costa Rica. It feels good to support the local economy and culture, and you'll get a memorable item that can't be found on Amazon.com.
4. I will not let my coworkers influence my travel decisions.
Nothing is more annoying than dealing with jealous coworkers who just so happen to be proponents of 'defensive overworking.' That's the real reason your cubicle mates make backhanded remarks such as, "Didn't you just go on vacation?" or, "My job is more important to me than spending time on a beach, doing nothing" (all while in earshot of your boss walking by).
Lots of people refuse to take days off because they want to prove their worth or their dedication to their company. Except it's the company who wins in the end, since they don't have to pay out for "lost time." Be considerate when planning your vacation (heading off to the Maldives in mid-April as a tax associate is probably a faux pas), but don't let the guy who's bitter about being passed over for a promotion ruin your time off.
5. I will see an endangered animal in the wild.
Are squirrels, pigeons, and raccoons your only connection to the animal kingdom? Seeing tapirs, sea turtles, and squirrel monkeys in the reserves of Costa Rica will definitely put our relationship with nature into perspective. A safari in South Africa will bring you face to face with lions, giraffes, and zebras. Spending quality time with elephants in Thailand could change the way you think about the human impact on the environment.
It's important to see these creatures in their natural habitat…before they no longer have a habitat to live in. Just make sure your animal encounters occur responsibly — stay away from exploitative elephant 'sanctuaries' in Thailand, for example, and never touch or feed an animal in the wild.
6. I will travel by myself.
You might have vacation time; your friends and family might not. Don't let that get in the way of taking time off. It's totally cool to travel by yourself — in fact, it makes you something of a badass. Your coworkers will be super jealous when they hear all your crazy travel stories, and will admire the way you managed to make your way from the US to Argentina sans air travel. But you'll never land that opportunity if you stay home and do nothing simply for lack of a travel companion.
7. I will use my vacation days creatively if I have to.
I once managed to travel internationally three separate times at a job that only provided five vacation days and six sick days, all by maximizing the included paid holidays on my company's calendar. I took advantage of the Thursday-Sunday Rosh Hashanah holiday, Thanksgiving weekend, and the Fourth of July, which fell on a Friday. I traveled to Iceland, Mexico, and Turks and Caicos, which had short flights and didn't require much more sightseeing than chilling on a beach or taking photos of incredible scenery. It can be done — it just takes a bit of planning.
8. I will find extraordinary ways to connect with nature.
So often while we're hiking, biking, or paddling, we neglect to look up or down. There's an entire world we forget to take notice of, and that includes the tops of mountain peaks, crests of waterfalls, and the canopies of trees. Instead of settling for a traditional walk through the woods, challenge yourself and travel to countries where your connection to nature will be amplified — like camping near Cerro Torre in Patagonia, scuba diving through underwater caves in Iceland, and admiring the height of 300-year-old trees while ziplining in Costa Rica.
9. I will eat a cuisine I can't get back home.
Even if you're from a big city with a lot of diversity, there's bound to be a type of food you can't eat unless you travel for it. Take your adventurous taste buds to Korea and try sannakji (live octopus), or travel to Saskatoon for a slice of pie made with locally grown berries. It doesn't matter if you're a fan of your local Thai takeout place, you know it will taste better abroad, and everyone will be impressed that you dared to snack on balut in the Philippines. If you're worried about missing the delicious goodness of these foods on your return, take a local cooking class and bring the foreign flavors back home. Your friends will be lining up to try your homemade Costa Rican gallo pinto.
10. I will try to negotiate my vacation benefits.
Everything can be negotiated, including time off. At my last job, I straight up asked my boss if there was any way I could finagle a few more days of vacation. We were able to figure out a system where any unused days rolled over into the next year, and my coworkers offered to donate their time to me as well. Some workplaces allow you to purchase unused vacation time from colleagues. Others will gladly provide you with an extra day off if you agree to stay late or work a few hours on the weekend, or give up your lunch break.
11. I will spend part of my vacation time with family and friends.
If you're looking for a good way to use those vacation days, taking a trip to visit a friend in Paris, or a week to celebrate the holidays with your family in Houston, is an easy solution to a (not so) complicated problem. Sometimes you can even save on trip expenses by having them put you up, drive you around, feed you, etc. Spending time with loved ones will make you feel better about yourself anyway, and planning and executing a family vacation will create experiences you'll never forget.
12. I will climb to the top of an active volcano.
Challenge your endurance this year by stepping out of the city and onto a mountain trail. You can start small with a half-day walk to the top of Mount Etna in Italy, and work your way up to more strenuous peaks like Mount Fuji. One of the more accessible active volcanoes in the world is Costa Rica's Poás, where you can look out over simmering craters and lakes of surreal color. Whatever your adventure preference, make sure it goes a level beyond "I climbed to the top of the Eiffel Tower, I'm good."
13. I will not get sick.
Not all jobs require a doctor's note in order to use a sick day. Some don't even care if you're actually sick. So if you manage to stay healthy, you can usually use these days as extra vacation time. Create a long weekend out of one or two, or tack them onto the end of your existing vacation. Suck it up and go to the office if you know what you've got isn't contagious and you're able to work through the sniffles.
14. I will feel no shame in letting someone else plan / organize my vacation.
Travel agents are alive and well, and looking to put together experiences that will have you coming back for more (seriously, they work off of repeat business). It's not always easy to plan a trip, and if your job is especially grueling, you might not have the time or the energy. You probably have lots of friends who are Type-A personalities and love to make plans as well; have them help you out and promise to bring them back a locally produced textile in exchange. Let someone else figure out how you're getting from Suvarnabhumi Airport to your hostel in Bangkok, or worry about scoring you a reservation at ABC Kitchen in New York City.
15. I will show appreciation for my paid time off…by using it.
You've worked hard to earn it; now you need to get in the mindset that it's okay to use it. You're no longer a teenager selling burgers at the community pool snack shack — you've made it to a point where your workplace is saying, "You don't have to do anything related to this job, and we'll still pay you for two weeks!" Other countries might have better vacation policies, but there are also people in this world who will never know what it's like to travel on holiday. Appreciate the time you're given, and do something incredible — for yourself, your family, your friends, or if anything, to regale your coworkers with tales of surfing two oceans in a single afternoon on your trip to Costa Rica.