in paid partnership with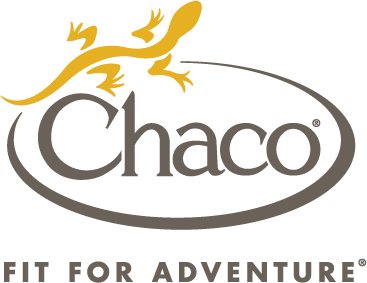 LIVE MUSIC IS SOMETHING most of us can get behind. Yet, basting in a human oven of 100,000 sweat-soaked, flower-crown-wearing festival-goers who haven't bathed in three days as you wait for a mainstream artist to play eight songs — this isn't for everyone. Luckily, there are plenty of options for those of us who want to celebrate music and the arts at a ridiculously awesome festival without molding to the person in front of you…and behind and to the left and right of you.
Some are going strong in the underground world; others are quickly approaching national and global recognition. All on this list need to be experienced before they join the mainstream circuit.
1. Solid Sound Festival
Art exhibition, meet music festival. Music festival, meet 19th-century textile mill with poetry readings in an Airstream trailer above a former boiler room and comedic improv from Daily Show folks. Already sold on it? Just wait.
Solid Sound Festival is a three-day event at the Massachusetts Museum of Contemporary Art in North Adams where you can explore steel bridges, courtyards, and nooks around the property to find an array of art installations and workshops. You can also take a break from exploring on your own to go on a stargazing trek with an actual astronomer.
But let's not forget the obvious main attraction of Solid Sound. The festival was founded by experimental folk group Wilco, who headlines the stage and features side projects like The Autumn Defense and Pronto. Other bands who've performed at Solid Sound include Outrageous Cherry, The Books, and Mavis Staples.
2. Mad Tea Party Jam
This festival from Artemas, Pennsylvania, was originally founded to celebrate the wedding anniversary of Appalachian Jamwich magazine creators Elise and Taco. Apparently there was so much love at this party that the Mad Tea Party Jam was born, with the aim of putting a spotlight on the best up-and-coming bands by giving them longer sets to show off their talent. Bands that have played Mad Tea Party Jam include The Werks, Papadosio, Rising Appalachia, TAUK, and Consider the Source.
3. Novo Gathering
Novo Gathering is a self-described "festival experience with a purpose" in Bloomington, Indiana, that embraces activism through the arts and education. All proceeds benefit the Center for Sustainable Living of Indiana and Share Your Cloud, a nonprofit that encourages the music community to exercise a positive influence through activism and art. Getting down to artists like Kaleidoscope Jukebox and 800 Lb. Gorilla while simultaneously supporting two badass organizations? Consider it done.
4. Wanee
Held at the Spirit of the Suwannee Music Park in Live Oak, Florida, and hosted by the Allman Brothers up until 2014, this small-scale festival has featured large-scale headliners like Widespread Panic, Michael Franti, Yonder Mountain String Band, and Earth, Wind & Fire on their main "Peach Stage." The smaller "Mushroom Stage" is draped in Spanish moss from the surrounding live oak trees, which are strung with hammocks holding the relaxed weight of festival-goers. It's a stage where you can jam or kick back in nature while listening to the funky vibes of Tower of Power, Steel Pulse, or Maceo Parker.
5. KAABOO Del Mar
This festival made its debut in September of last year in Del Mar, California, primarily centering around rock n' roll, good food, laughs, arts, and dancing. With headliners like Snoop Dogg and No Doubt in 2015, and a lineup this year featuring Jack Johnson, The Avett Brothers, and Gavin Degraw, this one is sure to steal the music world's attention soon. Beat the crowds, grab your Chacos and CamelBak, and groove to this festival before everyone catches on.
6. Noise in the Hood
Noise in the Hood is so underground its website states the festival will be held at a "secret location" in Los Angeles. Curated by a small promotion company focused on independent artists, the festival is energetic and thriving with food, art pieces, DJs, and live music. In 2015, over 60 artists from around the world performed in a 16-hour time span at Noise in the Hood. This year, the festival has already booked 100+ independent artists, expanding to a two-day event.
7. AfroPunk Fest
Held annually in Brooklyn since 2005, AfroPunk Fest gets its title from the documentary Afro-Punk, directed by James Spooner. The festival's original goal was to give space to African Americans to carve out their own community within an artistic world dominated by white punk subcultures. It then evolved to include soul music and host headliners such as Lenny Kravitz and Gary Clark Jr. Today, it's a festival of creatives embracing music and sociocultural politics. But be warned — AfroPunk just expanded to Paris and Atlanta, so make sure to check it out before the rest of the world does.
8. Papa Joe's Banjo-B-Que
What do you get when you mix Willie Nelson, Old Crow Medicine Show, Steep Canyon Rangers, and Blitzen Trapper with brisket, pork, ribs, and chicken soaked in tangy sauce? A recipe for one kickass music festival. Papa Joe's Banjo-B-Que is held in Evans, Georgia, and is pretty much like a family reunion of heavy and messy foods, bluegrass, and the chance to earn $40,000 in earnings from winning a BBQ cook-off. Y'know, the usual Southern family gathering stuff.
Just remember to take the time to move your feet and dance off all that barbecue sauce.