in paid partnership with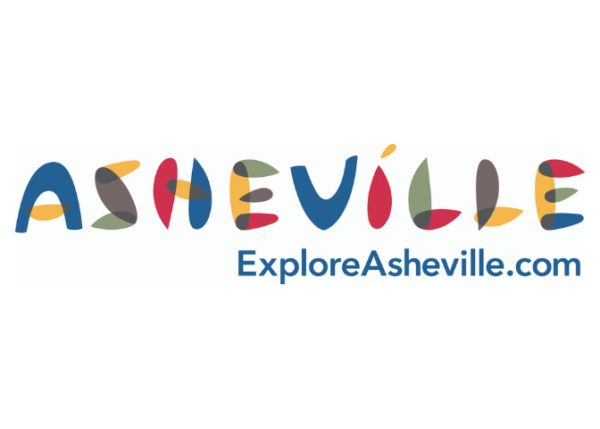 ASHEVILLE JUST HAS this energy, a toe-tapping, finger-snapping, make-you-want-to-dance-even-if-you-don't-know-how aura that's undeniable. It's in everything, everywhere you look in town.
On each street corner there's a busker or band. They play spoons or banjos or a fiddle hooked to an array of electric guitar pedals that requires a schematic to navigate. They come for the Friday night drum circle. They perform electronic music and hip-hop; they're bluegrass and old-time musicians (and don't you dare confuse the two); they're pros and amateurs, but everyone plays for the love of it.
The rich vein of musical talent and innovation in Asheville, and the resultant sounds, are reason enough to pack a bag and drive all night to get here.
The music
What do you want to hear? If it's not being played tonight, you'll probably hear it tomorrow, and if not tomorrow, definitely this weekend.
That high, lonesome sound of traditional bluegrass, the rough-edged tune of old-time music — hymns and ballads and such — even the jaunty sound of jug bands and Irish jigs is always around. Country music — the real stuff, the Outlaw stuff inspired by Willie and Waylon and the boys — rings out from bars and courtyards around town.
DJs spin and rappers lay complex, tongue-tripping lines on top of them, or they play it old-school and let flow lyrics that sound like the Sugarhill Gang reborn. Generations of Robert Moog-influenced electronic musicians tap keys and sequencers and loop sonic samples, crafting complex dance beats and airy ambient soundscapes, some even playing the Asheville-designed-and-built Moog synthesizers in the process.
Classical and Dixieland jazz, blues and improv rock à la the Grateful Dead or Allman Brothers or Phish, and neo-prog rock musicians play here. And if you know where to find it, there's punk and hardcore, too.
So, yes, the Asheville sound is hard to pin down, but there's an upside: It doesn't matter what you're looking for, you can find a place that's playing it.
The artists
When it comes to Asheville artists, there are two groups you'll see on the regular: buskers and the drum circle. On Friday night, the tiny triangular Pritchard Park hosts a circle packed shoulder to shoulder with drummers, dancers, and onlookers. You're free to bring your own drum or ask if you can play someone else's.
The best-known busker in town is probably Abby Roach, though most know her as the Spoon Lady. She plays — you guessed it — spoons. Normal spoons. She holds them in such a way and taps and clacks them together, beating out a syncopated rhythm that was once a staple of jug bands and front porch jams. She draws a crowd, and if you hear her (you'll know it's her by the sound even if you've never heard a musical spoon in your life), stop and give a listen (and a buck).
There are other buskers,too. Full bands play on the streets and duos and solo artists — saw players, fiddlers, mandolin duos, blues guitarists — set up on corners. There's even a Facebook group, the Asheville Buskers Collective, to help keep tabs on your favorites.
It isn't all street-side concerts and parks packed with enthusiastic folks tapping away on a djembe; there's serious depth to the portfolio of Asheville musicians you'll hear around town. Jazz musician Lizz Wright moved from Brooklyn to Black Mountain (next door to Asheville) after playing a concert at The Orange Peel. The spirit of the place prompted her relocation; finding out her new hometown is the birthplace of Roberta Flack and near the birthplace of Nina Simone was an inspiring coincidence.
Composer and producer Ben Lovett calls Asheville home, where he scores films and produces songs. Seth Kauffman's another musician and producer, whose album and work with Lana Del Ray and Ray LaMontagne have been getting national attention. Other local bands include the innovative Jon Stickley Trio, Balsam Range, Rising Appalachia, River Whyless, and The Honeycutters.
And Asheville has a number of Grammy connections. Kid-hop artist (yes, hip-hop for kids) 23 Skidoo received a Grammy nod and launched his career here. The studios at Echo Mountain have witnessed production of a number of songs and albums nominated for or winning Grammys, including The Avett Brothers' The Carpenter, Steep Canyon Rangers' Best Bluegrass Album winner Nobody Knows, and Zac Brown Band's Uncaged. Local labels Mountain Home Music Company and Organic Records can claim the same. Keep digging and you'll find even more.
The venues
Bigtime artists come to Asheville to play because the city's vibe is right and because the venues are awesome. Bob Dylan, Phish, the Black Keys, Warren Haynes, Dr. Dog, Dawes, Bruce Hornsby, and too many other folks to name come through town on the regular, and you never know who you'll see next.
The Orange Peel is the most lauded of Asheville venues. Named one of Rolling Stone's Top 5 Rock Clubs in the Nation, it's been on top lists from Paste to Thrillist. One look and you know why: a big room, a big stage, great sound, plenty of space for everyone to dance. Most nights there's a show or movie or viewing party of some sort going on.
The Grey Eagle is a stalwart of the Asheville music scene, and it anchors the thriving River Arts District. It's a place to see indie bands and outsider bands and bands that folks forgot. If you're itching to check out an act on the rise, this is the spot.
Asheville Music Hall sees a number of concerts, and with events like Bluegrass Brunches and Tuesday Night Funk Jams, this downtown venue is quickly earning a reputation for good times. Meanwhile, the Diana Wortham Theater is where you can catch the Asheville Lyric Opera, a number of international touring acts, chamber orchestras, and the like.
Shows too big for The Orange Peel play at the US Cellular Center and Thomas Wolfe Auditorium. More than 7,000 concertgoers can squeeze into the main room, while the auditorium can accommodate something like 2,500. When the big boys like Phish, Bob Dylan, The National, and the all-star lineup of Warren Haynes' Christmas Jam (an early-December charity concert hosted by the Asheville native) come to town, this is where they play.
The festivals and events
Festivals, fairs, and public concerts are frequent occurrences in Asheville. LEAF Festival goes down twice a year — in May and October — in the neighboring town of Black Mountain and draws loads of artists. Literally, loads of them, with 400 or so taking the stage every spring and fall. Local acts, bands you know, and ones you've never heard of bring the musical goodness in a lakeside setting.
On the grounds of Biltmore Estate, you'll find the Biltmore Concert Series — summer concerts on the South Terrace adjacent to this landmark palatial home — and Live After Five in Antler Hill Village. The Concert Series brings in big acts (think Emmylou Harris and Bruce Hornsby), whereas Live After Five has more of a local focus.
Shindig on the Green is a downtown summer staple taking place in Pack Square Park. Featuring bluegrass and string bands, cloggers and mountain dancers, and jam sessions across the park, the family-friendly concerts happen every Saturday throughout the summer.
RiverFest takes place in August in the River Arts District, a mix of a floating parade on the French Broad, a street fair, and a live music extravaganza. Another big August draw is the Mountain Dance and Folk Festival, the nation's longest-running event of its kind. It's a visual and auditory spectacle of traditional costumes, both classic and new-to-the-world songs, dancers, food, and just about anything "folk" you can imagine.
In September, Brewgrass combines beer and bluegrass for a one-day festival that's a must if you're into either brews or banjos (or both). And closing out the year is the Warren Haynes Christmas Jam, which brings some of the top jam rock musicians to Asheville for a charity concert; 2016 will mark its 28th year.