in paid partnership with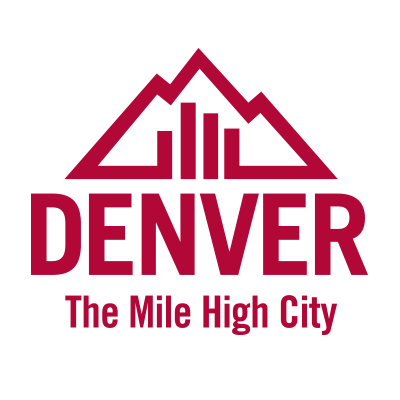 YOU'RE LEANING BACK in a brewpub patio chair on a cool summer evening, beer in hand. Blue skies fade into the sunset behind the mountains in the distance. You wrap up a good-natured debate with the umpteenth local beer aficionado you've met today, concerning the merits and drawbacks of different types of hops, and go to close your tab. Your phone finds its way into your hands and pulls up the next brewery on your itinerary. Your thumbs instinctively begin to summon Uber, until your brain interjects: It's within walking distance. Again.
Welcome to Denver, a city that's home to a diverse set of trailblazers. Whether your passion is for beer, the arts, the outdoors — or all of the above — The Mile High City is a prime destination. And with more than 60 breweries to its name in the city alone, and more than 100 in the metro area, Denver sits on on the bleeding edge of innovation in the industry.
Grab a friend (or three), pull out your map of the Denver Beer Trail, and start planning your route. There's enough great beer in this city to justify weeks of exploring — below are some of my top picks.
THE BEER
Great Divide Brewing
A fixture of the Denver beer scene for decades, these guys have been pumping out great beer on a daily basis since 1994. Their Barrel Bar, one of the newest spots in the RiNo (River North Art District) neighborhood just north of downtown, supplements the standard lineup of Great Divide beers with a selection of limited releases and barrel-aged offerings. And in addition to their original location just steps from the ballpark downtown, Great Divide's wide distribution network makes it easy to grab a pint no matter where your Colorado journey takes you. Be on the lookout for these:
Stout lovers everywhere have a special place in their hearts for the Yeti Imperial Stout. A hefty backbone of roasty malts starts things off, giving way to an earthy hoppy character as notes of toffee, chocolate, and caramel bring the experience to a close. Seasonal varieties add other flavors to the table, such as espresso and oak barrels.
Hoss, a Märzen-inspired Oktoberfest Lager, is an annual end-of-summer favorite. The addition of rye into this beer's grain bill imparts some natural spice to the malty beverage. See if you can identify notes of dark fruits like black cherries and plums — despite no actual fruit additions to the beer.
Crooked Stave Artisan Beer Project
Located inside RiNo's The Source, Crooked Stave sits at the northeastern tip of the crescent-shaped Beer Trail. Owner, head brewer, and Colorado native Chad Yakobson started this brewery in 2011 as a creative outlet for his fascination with the biochemistry at the heart of sour beer. Chad's understanding of wild yeasts and souring bacteria is heralded across the industry. But as they say, the proof is in the pudding, and the resulting beers speak for themselves. Drop by to experience a few of these for yourself:
Crooked Stave's L'Brett series is a perennial favorite among locals. Previous entries in the series were made with fruits such as blackberries, cherries, and plums. The most recent version saw fresh raspberries added to an oak-barrel-aged golden sour. The result is a deliciously jammy beer that reflects the berries' natural tartness.
Persica, a golden sour ale aged in oak foeders with peaches, ranks highly among the brewery's most coveted special releases. The beer is crisp, fruity, and pleasantly tart with unmistakably oaky undertones. Finishes clean and dry with the exceptional balance fans have come to expect from Crooked Stave.
Their St. Bretta series is a delicious introduction to wild fermentation for the unaccustomed. A different version of this witbier is brewed for each season and includes appropriately seasonal citrus additions. Minneola tangelos were a popular addition for spring, and blood oranges graced a recent batch of the summer varietal. Perfect fare for an afternoon glass.
TRVE Brewing
The southeastern tip of the Beer Trail crescent straddles the border between the Baker and Speer neighborhoods. This is where you'll find the dynamic group of renegades who are TRVE, Denver's heavy metal brewery. Their embrace of counterculture bleeds into their craft — while many of their beers have roots in Belgian and farmhouse lore, most traditional style guidelines are thrown to the wind here. The brewers' partnerships with several farmers across Colorado have paid off handsomely, resulting in fresh harvests of fruits like Montmorency cherries, Cabernet Sauvignon grapes, and juicy peaches. When blended with TRVE's golden sour ales, beers like these are formed:
Red Chaos is the closest you'll get to drinking a cherry pie. Two pounds of Montmorency cherries were added for each gallon of beer before being re-fermented to perfection. From the depths of these fermenters rose a balanced, moderately tart sour ale with a wonderful bouquet of cherries.
Ostara perfectly demonstrates how nonstandard ingredients can elevate the right base beer to a higher level. This golden sour was aged on dandelions, lemon peel, and lemongrass to produce a bright, citrusy, lemonade-esque beer with more depth than you'd expect.
Nazareth is a big, hoppy imperial IPA that's dangerously easy to drink for a beer that clocks in at 10% ABV. Pouring a mildly hazy orange color, the aroma explodes with a fresh, almost herbal hop character. A full order of hops unapologetically delivers a rush of grapefruit and orange flavors to your palate without imparting much bitterness.
Falling Rock Tap House
Of course, it's not just breweries that make up Denver's exceptional craft beer scene. Located across from the ballpark in LoDo (Lower Downtown), Falling Rock is a restaurant and beer destination that serves some of the best beer you'll find in the region. Special releases and other hard-to-find rarities tend to pop up on the menu here, including Russian River's wildly popular Triple IPA Pliny the Younger (in February). And their wide selection extends beyond national borders — cider, mead, and traditional Belgian lambic are all at home at Falling Rock.
For a full list of Denver's breweries, click here.
THE EVENTS
Great American Beer Festival
Coinciding with the final three days of Denver Beer Fest (see below), the 2016 Great American Beer Festival runs October 6-8 at the convention center downtown. Perhaps the best-known beer festival in the country, GABF brings together the broadest selection of American craft beers in a single location.
While consumers fawn over the massive list of 3,000+ craft beers available to sample, brewers spend months (and sometimes years) perfecting their recipes for the competitive portion of this event. Highly-coveted gold, silver, and bronze medals are awarded for the best entries across a wide range of styles and judging categories. If you're a lover of craft beer, the GABF belongs on your bucket list.
Collaboration Fest
With three successful years in the books, Collaboration Fest has firmly established itself as one of the premier beer events in the country. It builds on the success enjoyed by countless breweries across North America and abroad, prompting them to join forces with their peers to create a beer that neither side could make on their own.
That's the underlying concept of this festival: Every beer served is a collaboration between two or more breweries — at least one of which is from Colorado. The 2016 festival featured 149 breweries from five countries and 21 states, resulting in more than 75 unique beers to sample. Be on the lookout for tickets to next year's installment of Collaboration Fest this winter.
Denver Beer Fest
The eighth annual installment of the Denver Beer Fest will take place this fall. Beginning on September 30, the nine-day run of festivities celebrate all things beer-related. Beer bike nights, meet-the-brewer events, firkin tappings, a beer walking tour, and specialty dinners with food and beer pairings are among the long list of happenings you can participate in.
As should be obvious by now, Denver is a major player in the craft beer world — this event is probably your best opportunity to come and see why.