in paid partnership with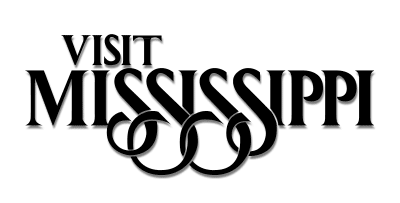 WHEN AFRICAN AMERICANS LEFT THE DELTA and headed north during the Great Migration, they brought the Blues with them. When Elvis went off to make it big in Memphis, he was still a kid from Tupelo. Tammy Wynette, the queen of country, called the tiny northeastern Mississippi town of Tremont home. And then there are the countless famous, infamous, and not-so-famous bluesmen, troubadours, choirs, and songwriters that planted the seeds for what we now call roots music.
Gospel, country, jazz, bluegrass, and rock n' roll have deep-running roots here. The sound is still alive and well. To grab a piece of this experience, head to these music towns to see how Mississippi really shines.
Greenwood: Heart of the Delta, where the Blues began
From cotton to Blues to Civil Rights, this little town occupies a big place in American history. It was in this region that Robert Johnson made music that would eventually help give rise to rock 'n' roll, and where Howlin' Wolf wrote "Smokestack Lightning" and first demonstrated his unforgettably eerie vocals to the world. Check out the city's itinerary and make sure to head to Lusco's for traditional food from the Delta.
Check out: Webster's Food & Drink for local music at its best and most authentic. Recently, local musicians Gunboat (alongside Rambling Steve Gardner & The Jericho Roadshow) and Mississippi Marshall have taken to the stage, and similar acts perform most weekends.
Clarksdale: Where Robert Johnson sold his soul to play guitar with a supernatural edge
Could the intersection of two highways in this Delta town be the birthplace of the Blues and all that came after? Check out the Robert Johnson Crossroads, on the Blues Highway, and find out for yourself. And note that Clarksdale's connection to the Blues goes beyond Johnson — Bessie Smith (the Empress of the Blues) died here in 1937.
Check out: Clarksdale's Ground Zero Blues Club for live music every Wednesday through Saturday night. Bonus: It's co-owned by Morgan Freeman, who can often be seen around town.
Meridian: The railway town that gave the world Jimmie Rodgers
Known as the Father of Country Music, Rodgers was one of the first three musicians to be inducted into the Country Music Hall of Fame. What's more, the first Mississippi Country Music Trail marker was unveiled in this city to honor this musician. On any given Saturday night, you can still find live country music somewhere in Meridian, from a big arena to a small honky tonk. Audiophiles should note that Peavey Electronics also has a marker here (this one on the Blues Trail) to recognize the important role amplification has played in modern American music.
Check out: Brickhaus Brewtique for the local vibes and reliable food. There's live music pretty much every weekend, in addition to karaoke and trivia during the week.
Oxford: A great stop for that indie vibe
The home of the University of Mississippi, Oxford offers endless culture in a unique, new-South style. Fat Possum Records is based here, which has released records by indie darlings the Black Keys and the Walkmen. Check out the Sweet Tea Recording Studio, where Animal Collective and Modest Mouse have made albums. Those with a flair for the literary should also spend an afternoon at William Faulkner's former home, Rowan Oak.
Check out: The Lyric Oxford is the obvious go-to here for a fresh take on an old-school sound.
Indianola: B.B. King's hometown
Visit the B.B. King Museum and Delta Interpretive Center to learn about this master guitarist's legacy. His music really comes alive when you understand its context, which you can only do by diving into the region's complex history and culture of creative resilience.
Check out: Club Ebony, one of the most noteworthy African American nightclubs in the South. Count Basie and Ray Charles performed here, along with B.B. King himself.
Tupelo: The city that gave the world Elvis
When you go, make sure to check out Tupelo Hardware, where Elvis's mother bought him his first guitar in 1945. This major Mississippi city has continued to evolve since Elvis's childhood — it was recently recognized as one of the "50 Best Places in the South" by Southern Living.
Check out: Blue Canoe for one of the best burgers in Mississippi, a wide selection of cold beer, and laid-back, funky vibes.
Jackson: Where authentic Blues clubs still thrive
Multiple Mississippi Blues Trail stops, the Eudora Welty House, and excellent Southern food — the state capital has it all. It's a great place to begin and/or end your Mississippi music pilgrimage.
Check out: Duling Hall. Local musicians Oh, Jeremiah took the stage here recently with Rambling Steve Gardner & The Jericho Roadshow, and upcoming acts, like The Melvins and Flow Tribe, cross all genres.
* * *
For more awesome Mississippi artists to check out, try The Rising Star Fife and Drum Band. Shardé Thomas' grandfather was Othar Turner, one of the last great fife players from the Hill Country Blues style. She learned to play the fife from him and now carries on this unique tradition.
There's also the above-mentioned Oh, Jeremiah, a husband-and-wife team that writes beautiful folk music reminiscent of The Civil Wars. They say Mississippi, with its rich musical heritage, is a wonderful home and creative muse. Come find out why.