in paid partnership with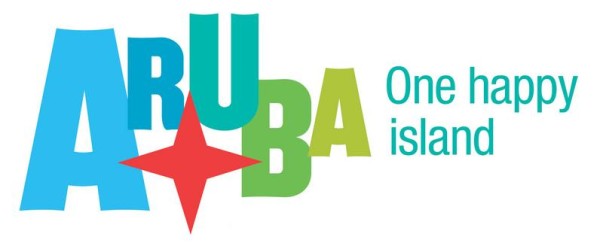 1. It's the sunniest place in the southern Caribbean.
Being so far south in the Caribbean — only 15 miles north of the Venezuelan coast in the Lesser Antilles — Aruba's below the hurricane belt. That means you never really have to worry about tropical storms reaching the coast, and can instead look forward to sunshine routinely greeting you each morning.
2. Aruba's cooling trade winds are constantly blowing.
Which means strolling barefoot on the white sand beaches, even at midday, feels really good. The trade winds consistently flow from east to west — that's why all those native fofoti and divi trees lean in the same direction. Just think of the breeze as your very own compass; you'll always know which direction you're headed on Aruba, and as the island's only 19.6 miles long and 6 miles across at its widest point, it's pretty much impossible to get lost.
3. The island sees incredible sunsets. Daily.
There's a reason so many photographers come to Aruba. Cloudy or clear, the moisture content of our tropical air guarantees spectacular colors as the sun dips below the horizon. Those peaceful evenings are a perfect reminder to take time out and just enjoy the moment.
4. Arubans are as friendly as it gets.
Islanders are proud of their little piece of paradise. In the national anthem "Aruba Dushi Tera" ("Aruba Sweet Land"), the island's aptly called "beloved rock," or "Baranca tan Stima," and Arubans genuinely enjoy meeting visitors and showing off their home. Many years ago, when tourism was first taking hold here and there weren't as many hotels, locals would help by welcoming vacationers to stay in their homes. It's the island way.
5. White sand beaches + cerulean sea = a pretty awesome excuse to smile.
Some of the most stunning white beaches and crystal clear waters are at your doorstep, or no more than minutes away. Taking in the views of Eagle Beach on the west coast, the incredible out-of-the-way coves — like Mangel Halto — on the south side, or Baby Beach at the eastern tip of Aruba never gets old. And if you do need more stunning views, there are more than 50 other amazing beaches to choose from.
6. There are brilliant, colorful festivals year round.
From the Soul Beach Music Festival to the Caribbean Sea Jazz Festival, Arubans know how to party. Be it a national holiday, a major music concert, or a weekly folkloric show, entertainment on a nightly basis — and often for free — makes for "One happy island." Families like to attend one of the free nightly fountain light shows at Paseo Herencia Mall in Palm Beach, or enjoy a latte along the harbor in Oranjestad.
7. Outdoor activities are that much better, thanks to the weather.
Rain? What rain? As mentioned above, Aruba's in the Southern Caribbean Dry Zone. Jogging, golfing, hiking, rock climbing, bicycling, off-roading, even skydiving — plan them a week in advance, even plan months in advance, and you'll have the land, sea, or air adventure you expected without getting caught in bad weather.
8. The marine life is otherworldly.
Scuba diving, snuba diving, and snorkeling are the best ways to observe Aruba's tropical fish swimming among the corals, which is one of the greatest experiences to be had on the island. The diversity of dive spots is incredible — from shallow and drop-off reefs to the SS Antilla, one of the largest intact shipwrecks in the Caribbean — and many visitors come purely for these beyond-the-beach experiences. And you don't have to be a fully certified diver around here, as numerous dive operators run PADI- or SSI-sanctioned introductory courses seven days a week.
And if diving isn't your thing, you can try Sea Trekking. This activity allows you to walk underwater in a special helmet, surrounded by a kaleidoscope of fish, while experiencing near zero gravity.
9. Aruba has one of the highest standards of living in the Caribbean.
It's the people who make a place, and in Aruba we actually get to know each other. This isn't one of those destinations where servers and receptionists are the only people a traveler interacts with; our prosperous economy means everyone on the island — be they from Oranjestad or visiting from Orange County — gets involved in the party atmosphere and celebrates together. So whether you're dining in the capital or diving in the warm waters to the south, there'll likely be an Aruban enjoying the same activities and eager to share cool tips and stories with you.
10. Bolo preto cake is ridiculously delicious.
A beloved tradition that's part of any important family celebration on the island is giving out pieces of bolo preto (black cake), a rich fruit cake soaked in brandy and rum for at least a month before being served. If someone invites you to a local party — and this happens quite often — definitely try to go. It's your best chance for a slice of this "drunken" cake.
11. Aruba's world famous for windsurfing and kitesurfing.
Aruba offers some of the most favorable conditions in the world for windsurfing and kitesurfing, which is why it hosts the Hi-Winds Windsurfing Pro-Am Grand Prix World Cup event every June. When you're here, you can grab a rental and an intro course to get your start with the sport.
12. The island has some of the purest drinking water…anywhere.
Home to the largest seawater distillery plant in the Caribbean, Aruba carefully regulates the mineral content and purity of its tap water to produce an exceptionally soft, delicious H2O. It's great for drinking straight, for making the perfect coffee with, and as the base for the locally brewed Balashi beer. National icon, point of pride, and the only beer that's brewed in the Southern Caribbean, Balashi has a brewery and beer garden in the capital that you should definitely check out.
13. The sunset "one happy island" hours are the best in the world.
There are so many great clubs and beach bars for enjoying happy hours at sunset, you'd think Aruba invented the concept. Islanders and visitors mingle at shoreside locales such as Bugaloe and MooMba Bar in Palm Beach, and Zeerover on the south side. Beers on the beach followed by an al fresco dinner and dancing to live bands late into the night is a typical way to close out the day here.
14. Aruba's Carnival fills the island with joy and celebration.
Usually beginning the first weekend in January with the Fakkel Optocht, or Torch Parade, Carnival is an incredible six- to ten-week season showcasing the talents of Aruba's people. There's the imagination and artistry of costume and float designs, the brilliant pageantry of musical and Carnival royalty contests, and the fun of all the various parades. If you really want to enjoy the heart and soul of Aruba, and understand why the people here are so happy, visit during Carnival.