in paid partnership with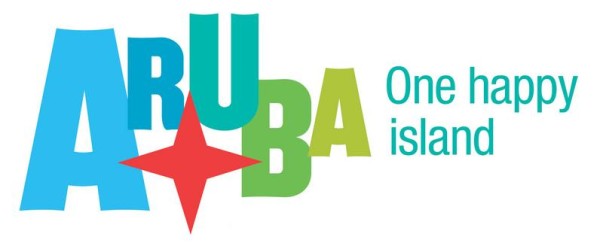 SOMETIMES, FOR A DESTINATION, having a long-standing reputation as one of the world's "island paradises" doesn't always give the traveler a complete picture of what makes the place a living, breathing, fascinating place to explore.
Yes, Aruba is home to beautiful beaches and warm waters, and if you're looking for a place to stretch out, relax, and be pampered, you'll find it here. But what else do you know about Aruba? We're guessing not these 16 facts…
1. It has one of the most ethnically diverse populations in the world.
No matter where you're from, it's likely you'll encounter someone on Aruba who speaks your language. Much of the population is fluent in English, Dutch, and Spanish — as well as the local Creole language, Papiamento. In fact, this nation of 112,000 is home to 90+ nationalities and ethnic groups. Among them are sizable European, East Indian, Filipino, and Chinese communities, whose native traditions and cultures are all celebrated on the island.
2. The perfect spot for authentic Indonesian food? Aruba!
Having been colonized by the Dutch, the Aruban diet has been strongly influenced by another of their colonies: Indonesia. Dishes like bami and nasi goreng, loempia (their giant version of spring rolls), and Dutch treats like bitterballen (croquets) are everyday fare for islanders. Match loempia or bitterballen with a bottle of Malta root beer and you have a typical Aruban breakfast.
3. There are over 300 prehistoric pictographs to be discovered on the island.
The ancient paintings of the Caiquetio shamans who inhabited Aruba millennia ago can still be seen among many of the island's rock formations. It's especially worth checking out the pictographs in the Fontein and Guadirikiri caves. Added bonus: Aruba's topography means super relaxed rock climbing and spelunking opportunities.
4. On a clear day, you can see Venezuela.
At its closest point, Aruba's only nine miles off the coast of Venezuela, and those willing to test their fitness by climbing the 500+ steps to the top of the Hooiberg — Aruba's third-highest point — can get incredible views of the mainland's Paraguaná Peninsula. You can also see Venezuela from Seroe Jamanota or Arikok — the highest and second-highest points in the country — and their summits can be reached by 4×4.
Just off the leeward coast of the island are two WWII wrecks: SS Antilla and SS Pedernales. They get visited daily by snorkel and dive boats, and not just because the coral formations and intensity of sea life down there is unreal. Here are the boats' stories: The Antilla was a German ship scuttled by its captain in 1940 after Germany invaded Holland. Today it's the largest, and one of the most intact, of the Caribbean's wrecks. Then there's the Perdernales — it was one of four oil tankers torpedoed by a German submarine over two days in February of 1942.
6. The tiny island has an internationally-renowned film festival.
For the past five years, Aruba has been hosting filmmakers and film enthusiasts from around the world as part of Aruba International Film Festival. Taking place in 2015 from October 7-11, if the upcoming AIFF is anything like past events, you'll likely be rubbing shoulders with luminaries like Oscar-winning director Jonathan Demme (Silence of the Lambs, Philadelphia) and some others you may have heard of (we're looking at you, Richard Gere and Kim Cattrall).
7. Aruba's white sand beaches are barefoot-friendly, even at high noon.
The unique crushed coral and shell composition of Aruba's fine, powdery white beaches keeps the sand comfortably cool, even during the hours when the sun is most intense. That means long walks along the shoreline are perfect at any time of day…footwear not required!
8. For over 80 years, Aruba has been a pioneer of purified water technology.
Being a desert island, Aruba has a distinct scarcity of freshwater. The population explosion prompted by the opening of the Lago refinery in the early 1930s resulted in the Balashi development of one of the largest desalination plants in the world.
Through the decades, island engineers have continued to perfect the process, providing residents and more than 1.5 million annual visitors with water that tastes seriously good. Mineral content is strictly controlled to provide a clean flavor and, among locals, an icy glass of fresh, purified seawater is called a Balashi Cocktail. The extremely soft water also means bubblier baths, and just a wee bit of shampoo will go a long way.
9. Thanks to those steady trade winds, you'll always find your way.
The cooling breezes that gust steadily from the northeast have carved the native divi-divi trees into fantastical shapes to rival the most artistic bonsai. And they're a boon if you're looking to explore the island's more remote areas — the local adage of "follow the bend of the divi-divi trees and they'll lead you to town" is totally true.
10. Soccer may be king in most countries, but in Aruba baseball rules.
Island youth are active in both Little League and the PONY League, and that's seen Arubans become major players in the US: Sidney Ponson, Calvin Maduro, Eugene Kingsale, and perhaps the most famous Aruban major leaguer yet, Xander Bogaerts. Naturally, the Boston Red Sox are Aruba's favorite team right now. When they won the World Series in 2013, the whole island and its many New England visitors celebrated as one — it was practically a national holiday.
11. The best female freestyle windsurfer in the world is Aruban.
Not only has Sarah-Quita Offringa won the Women's PWA World Champion Freestyle Windsurfer for the past 8 years, she's set more PWA records — from "youngest woman to win a gold medal" to "youngest woman to become world champion" — than any other female in the history of professional windsurfing. To be fair, Offringa did grow up in a perfect windsurfing spot…those steady winds and calm waters make Aruba a popular kitesurfing destination, too.
12. Touring Aruba's "wild-side" will get your goat…and donkey…and ostrich.
While investigating Aruba's mondi, you're likely to meet more than one family of donkeys or goats many islanders raise — it's common practice to let the herd out during the day to forage for food, and then they'll very politely return to their corral at sunset. In fact, the sight of a large group of goats making their way down some of the main inland thoroughfares isn't a bit unusual.
Aruba also has plenty of wild goats and donkeys, and the local not-for-profit foundation Salba Nos Burico runs a sanctuary in Santa Lucia for sick and pregnant wild donkeys. Since its opening in 2000, it's helped to restore a population that was nearly extinct.
As for the ostriches? Just head to Aruba Ostrich Farm and you'll bump into about 80 of 'em.
13. Gambling winnings don't get taxed here.
Best part about winning big at one of Aruba's more than a dozen casinos? You get to keep it all. The island doesn't tax gambling windfalls, whether they're from the Caribbean Poker cumulative jackpot or the semi-weekly government-run lotto drawings.
Of course, returning to the US or Canada with large sums of money may well attract attention at customs, so many have resolved that issue by purchasing timeshare weeks or a condominium on Aruba, meaning they can return to the island each year. Casinos will also accommodate big winners by keeping their cash secure in an account they can draw from on their return to the island — this means vacation "mad money" that's already been set aside.
14. Nearly 20% of the island is a dedicated national park.
Arikok National Park is home to dramatic coastlines, natural bridges, and one of the island's best natural features: the Natural Pool. Known to locals as "Conchi," the pool is a pristine, secluded swimming hole protected by a wall of volcanic rock.
15. Aruba has the most sunny days of any island in the Caribbean.
Aruba consistently ranks as having the least amount of rainfall in the Caribbean — an average of about 15 inches, all year! You're practically guaranteed a sunny day in Aruba. Bonus fact: Aruba lays on the outside fringes of the hurricane belt, so hurricanes rarely touch Aruba's shores.
16. Come at the right time and you can meet baby turtles.
Aruba is home to several species of sea turtles, and visitors walking Aruba's beaches from March to November will likely encounter areas cordoned off to protect turtle nests. The Turtugaruba Foundation is part of a worldwide program to protect and preserve sea turtles. Partnering with rangers from Arikok National Park, the foundation monitors turtle nests and assists baby turtles into the water when needed.
Seeing the tiny hatchlings struggling down the beach, plunging into the sea, and making their first strokes in their long swim to their distant feeding grounds, sometimes as much as 6,000 miles away, really is something. You should probably come check it out.