in paid partnership with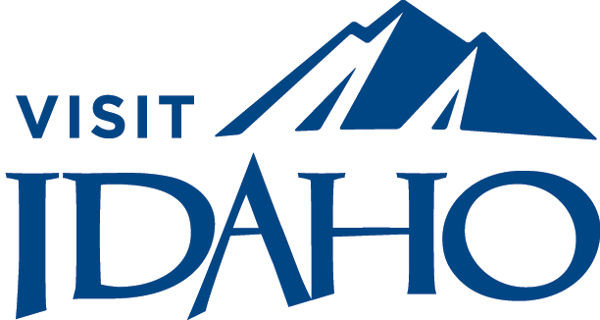 1. Idaho has more whitewater than any other state in the Lower 48.
Idaho is the whitewater capital of the US, with the Middle Fork of the Salmon River its star — National Geographic named it one of the top 10 whitewater rafting trips in the world. It's 90 miles of class II-IV rapids, sandy beaches, hot springs, and premier fly fishing. Getting a permit for the Middle Fork requires patience, but there's 3,000 miles of whitewater across the state and outfitters ready to help you run it. You can always scope out Idaho's other rapids on the Snake, Selway, and Payette Rivers.
2. There's serious Basque culture here.
Ever since the influx of Basque immigrants in the 19th century, Idaho has served as an unlikely epicenter of the diaspora outside of Europe. Today, the descendants of those early silver miners and shepherds celebrate their heritage every half decade with one hell of a party, called Jaialdi, along with smaller annual festivals held in July. At Boise's Basque festivals, you can experience the culture through dance, traditional sports, food, and drink. If you miss the party, just head over to downtown Boise's Basque Block where there's a museum, a market, and Basque restaurants — don't miss Bar Gernika's "beef tongue Saturdays."
3. It hosts one of the country's hottest new music festivals.
Every year since its inauguration in March 2012, local music legend Built to Spill has graced the Treefort Music Fest lineup alongside bands like TV on the Radio, Of Montreal, Yacht, and RJD2. But the real draw is the emerging local bands that get just as much hype as the bigger names on the bill.
Last year's festival featured over 430 acts — from indie and folk to hip hop — spread across 25 stages at downtown Boise's most intimate venues, bars, even a church. Inspired by festivals like SXSW, the fest also hosts indie flicks, TED-style talks, theater, yoga, a skateboard competition, and a whole set of events for kids, including a ukulele jam session and a costume parade.
4. It has the only State Seal designed by a woman.
Shortly after Idaho gained statehood in 1890, its governor decided it was time for a new state seal. The First Legislature for the State of Idaho held a national competition with a $100 prize that would be awarded to the best design. Artists from all over the country entered, but it was Emma Edwards, a recent Boise transplant and art teacher, whose painting of a male miner and a female goddess, signifying freedom and suffrage, won the competition to become the official State Seal in 1891.
5. There are more soakable hot springs here than anywhere in the US.
Idaho has a whopping 340 geothermal hot springs, and 130 of them are the perfect temperature for skinnydipping. Dotted across the state, some of the best, like Jerry Johnson Hot Springs, sit right on the edge of Idaho's rivers. So if you get too hot, you can hop out and take a quick, chilly dip in the river — it's like being at a Korean spa, only better.
6. …and you can mountain bike to them.
In 2014, the Adventure Cycling Association created a new mountain bike trail map called the Idaho Hot Springs Route. Starting in Boise, the 500-mile loop hits over 50 hot springs, ranging from au naturel backcountry spots to commercialized resorts. It's a pretty nice combo: a hard day of biking through the Sawtooths, followed by a long soak under the stars.
7. Twin Falls is the location of Evel Knievel's failed canyon jump.
On September 8, 1974, daredevil Evel Knievel rolled into Twin Falls wearing his famous star-spangled suit. On the edge of Idaho's 500ft-tall Snake River Canyon, he mounted a rocket-powered motorcycle and was launched high in the sky in an attempt to cross the quarter-mile-wide gorge. The media went wild, broadcasting his stunt to TVs everywhere.
Unfortunately, Knievel's safety chute deployed prematurely, spiraling him and his rocket craft out of control, and plummeting him to what should have been a watery grave. Instead, he landed on the edge of the river, unscathed except for a broken nose. Two miles west of the jump site, his legacy lives on at a gravestone-like monument where Evel's fans still come to pay homage.
8. You can sandboard down the country's tallest sand dune.
Just outside the city of Mountain Home is Bruneau Dunes State Park, home to the tallest single-structured sand dune in America. Climbing to the top of this 470ft pile is a challenge — one step up, and you slide three steps down. It's all worth it, though, when you get to the dune's spine, strap your feet to a board, and sculpt your way down the mountain of sand. Bruneau Dunes is also a good spot for fishing and camping, and there's a sweet public observatory for stargazing.
9. The world's first chairlift was built in Idaho.
In 1936, a Swiss engineer brought the world's first aerial chairlift to Sun Valley, Idaho, at the same time that a four-story ski lodge was built. And thus, the country's first destination ski resort was born. While the original chairlift is no longer in operation, Sun Valley is still one of America's premier ski mountains and a homebase for dozens of Olympic skiers and snowboarders. And, true to its name, it gets 250 days of sun per year.
10. Idahoans celebrate New Years with a potato.
Who needs the ball drop in Times Square when you have a giant potato falling from the sky in downtown Boise? The Idaho Potato Drop attracted nearly 80,000 people in 2014 with a bustling block party featuring local musicians, a beer garden, food trucks, and, well…a 17ft potato for the countdown.
11. Boise has a booming microbrew movement.
With 15+ microbreweries in city limits, the craft beer scene has grown so popular there's now a legit Boise Ale Trail. Before you go, pick up the 14-day Ale Trail Passport, which gets you 2-for-1 on drinks at participating breweries.
12. Idaho also has several distilleries.
In 2000, downtown Boise's Bardenay became the nation's first restaurant distillery, and the perfect place to grab a cocktail made with in-house vodka, rum, or gin, served alongside local Hagerman trout. Another favorite — 44° North Vodka — is distilled in Idaho using local ingredients like 100% Idaho potatoes, Brundage winter wheat, Rocky Mountain spring water, and Idaho huckleberries. Who knew all those potatoes were good for more than mashers and french fries?
13. …and 52 wineries.
Probably didn't think of Idaho as being wine country, right? Grape growers know best, and Idaho's rich, volcanic soil and long daylight hours have been attracting winemakers for over a century. Leading varietals include chardonnay, riesling, and cab.
14. It has the continent's largest concentration of birds of prey.
The 485,000-acre Morley Nelson Snake River Birds of Prey National Conservation Area was set aside in 1993 to protect the habitat of the densest concentration of large nesting birds in North America. Every spring, over 800 pairs of raptors — including hawks, owls, eagles, and falcons — flock to the Snake River plateau to mate; the crags and crannies of the Snake River gorge provide the perfect place for raptors to guard their young.
Idaho is also leading the charge in recovering endangered birds at the nonprofit Peregrine Fund, where scientists are pioneering captive breeding and reintroduction programs for species like the California condor.
15. Hemingway lived here.
First coming to Sun Valley on a fishing trip in 1939, Ernest Hemingway quickly fell in love with the Wood River Valley. The next fall he came again, setting up shop in Room 206 of the Sun Valley Lodge, where he edited his Pulitzer-nominated For Whom the Bell Tolls. He spent the next two decades fishing and hunting in what he described as "the loveliest mountains that I know." In 1959, he bought a house and moved to Ketchum, and Hemingway and his wife Mary are both buried at the Ketchum Cemetery; a memorial has been dedicated to him along nearby Trail Creek.
16. Weiser is the "Fiddling Capital of the World."
Every year since 1953, competitive fiddlers from across the nation have traveled to the Idaho town of Weiser for the National Oldtime Fiddlers' Contest. Held every June, the week-long hoedown sees about 350 fiddlers competing, with tunes judged on "danceability, old-time style, rhythm, and tone." And over at the Fiddletown campground, where contestants and their families shack up, the jamming and dance party continues late into the night.
17. Idaho is home to the two deepest canyons in the country.
Most people think the Grand Canyon is the deepest canyon in the US. Wrong. Northern Idaho's Hells Canyon is the deepest river-carved canyon on the continent — the Snake River that runs through it sits 8,000 feet below the east rim at its highest point. That makes it about 2,000 feet deeper than Arizona's showpiece. Coming in a hot second is Idaho's Salmon River Gorge, where the granite walls rise 7,000 feet above the valley floor.
18. Boise is the City of Trees.
As the story goes, Boise got its name when French-Canadian fur trappers arrived in the 1800s and stumbled on the Boise River Valley, thickly lined with cottonwoods. They were so relieved to find shade and water after traveling through Idaho's high desert that they shouted Les bois! Les bois! ("The woods! The woods!") Today, Boise lives up to this moniker, with over 45,000 trees in public spaces spread throughout the valley.
19. If all of Idaho's mountains, hills, and gorges were ironed out flat, it'd be the largest state in the Lower 48.
Take that, Texas.