in paid partnership with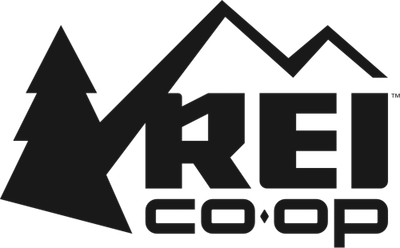 ANYONE WHO'S EVER left behind the cozy convenience of car camping and struck out into the backcountry knows the dilemma: You want to take enough with you for an awesome camp kitchen setup…but you also have to carry every ounce of that gear. Some people respond by going "ultralight," cutting everything but the bare essentials from their pack, surviving off nothing but freeze-dried pouch meals.
That kind of drive is admirable, but when I'm out enjoying the world's wild places, I want my camp to feel more than merely functional — I want it to feel like home. And that means bringing the right gear and pantry items to enable me to eat and drink in style. So I sacrifice a little comfort on the hike in for a whole lot of comfort after I set up the tent. Here's a list of essentials if you're of the same mind.
1. Some way to make coffee
You can get as upscale as you want when it comes to whipping up coffee at camp. Maybe you're the type of person who can't get through the morning without your fresh-brewed Americano. And maybe you aren't — in which case you can just put a scoop of coffee grounds in a filter and tie it up with dental floss. Throw it in some hot water and you've got your cup of coffee.
All this to say: You won't care about the how once you've got your hands around that warm collapsible mug (more on that below) on a frosty morning before the fire's going.
2. A keep-it-simple stove
Just before I left on a Maine-to-Mexico road trip, I was gifted a wood-burning camp stove — which is basically a coffee can with a few holes in it. When I opened the box I was honestly like: "Okay, thanks, but where do I screw on the gas canister?"
But let's just say it: Propane is for people who can't build a fire. (And I can build a pretty legit fire.) These stoves run off a minimal amount of dry twigs, which are readily available in most environments. Fast forward a few weeks and I was using it to concoct a very elegant fondue on the tailgate of my truck in the parking lot of a $35 hotel in Winnie, Texas. So yeah, they're versatile. And here's a tip to save you a little bit of frustration during your first few attempts: A couple shavings of charcoal gives you a good base to work from.
3. A freakin' sweet axe
If you've been feeling inadequate, overlooked, or as if you don't quite know your place in the world, buy yourself an axe and go split some birch. Self-worth aside, an axe is clutch for prepping wood for a proper campfire. And despite what you may be thinking, they make them pretty light these days (3 lbs or less).
4. An all-in-one cleaner
I don't need to explain the awesomeness of Dr. Bronner's, right? We all know this is a necessary camping product. Okay, just in case: Dr. Bronner's is an ethical, fair-trade, organic soap that biodegrades and can be used to clean pretty much anything — your dishes, your body, your teeth, your extremely dirty clothes, whatever.
5. A solid spork
Sporks are no longer an excellent idea that only exists in our heads — they're everywhere these days. Yes, you could just grab a basic plastic version from the counter of your local discount store, but why do that when there are so many cooler ones out there, like the titanium version by Snow Peak? And your options don't end there. Search "spork" on Etsy and open your eyes — we're talking hand-carved olivewood.
6. A wildflower and/or mushroom identification book
When I was a kid, my family would go backpacking every summer in Maine's Baxter State Park. What I remember most is how much random stuff my mom would eat or gather along the way — dandelions, clover, fiddleheads, orache. My favorite was teaberry (also known as wintergreen). You can pick the leaves and chew on them raw while you're hiking. We even made tea out of pine needles once (I'm not quite going to recommend it, but it was okay).
All of that wildflower and wild mushroom knowledge came from the dozens of identification books we had lying around the house. So don't just go picking things and cooking them up with lemon juice — seriously, at least a handful of people die every year because they misidentified a plant before ingesting it. A good place to start your foraging education is the Peterson Field Guide.
7. Some kind of frozen, home-cooked goodness
It might seem like a bad idea to bring a bag of frozen meat into the middle of the woods, but hear me out. This is your first night's meal. Cook up some chili, chicken stew, or spaghetti and meatballs at home. Freeze it in a bag and bring it with you. It'll thaw in your pack while you're hiking on the first day, and you'll thank me when you're eating it that night.
8. A quick-and-easy water filtration system
I've got nothing against boiling water and iodine tablets…but this is 2016. There's technology out there that transforms the task of acquiring filtered water from an hours-long ordeal into a mere afterthought — you might as well use it. Get a 21st-century water purifier like a SteriPEN or a LifeStraw and all you have to do is collect and drink. Your camp comfort level just went up a factor of 10.
9. DIY camping sink
This one might be a bit much for the average camping trip, but if you're planning on posting up in the wilderness for a while, I'd call it an essential. All you need to create your own are three 5-gallon buckets, some PVC pipe, a $6 foot pump, half a tennis ball, and some hose clamps. Watch above and learn.
10. Bread
This was my mother's nifty idea. Bread is lightweight, it always tastes good, and you can use it to sop up all the sauce on your dishes. Tip: Those mesh side pockets in your backpack make great bread pockets.
If you're ambitious, there are even a few different ways to bake your own bread over the campfire. Bannock bread only requires a few ingredients that you can combine at home and pack, and it bakes right in a cast iron skillet (which, yes, would probably be one of the heavier items in your pack, but which can be so worth it at mealtimes).
11. Paper bags for "breakfast in a bag"
Here's a tip I got from the REI blog, and it works. It doesn't seem like it would, but it does. Layer some bacon in the bottom of a paper bag. Crack an egg on it. Fold the bag over, poke a stick through it, and gingerly roast it over the fire. Then bust it all open and eat it with your hand-carved olivewood spork. Genius.
12. Hard-boiled eggs
Lightweight, high-protein, and good with hot sauce. Transport them (along with uncooked eggs for the "breakfast in a bag" hack) in a durable, lightweight plastic egg case. Great for a hit of energy when you finally roll into camp, or at the end of a long day hike.
13. Reusable drinking vessel
Believe it or not, tin cups aren't just fashion accessories hanging off hipsters' belts. They actually hold liquid and you can drink from them. If you're more into shaving off weight from your pack, REI carries the Sea to Summit X-Mug, which is made from food-grade silicone and folds into a half-inch-thick disc.
14. Hot sauce
Life is better with hot sauce, and so is camping. Pick your poison from your local grocery store, farmers market, etc. Or make your own: Take your favorite pepper, mince it into a saucepan with oil, garlic, onions, and salt, and cook it for five minutes. Add a decent amount of water and cook for another 20 minutes, then puree. Tip: Adding a spoonful of store-bought salsa or hot sauce to your mixture will help preserve it.