in paid partnership with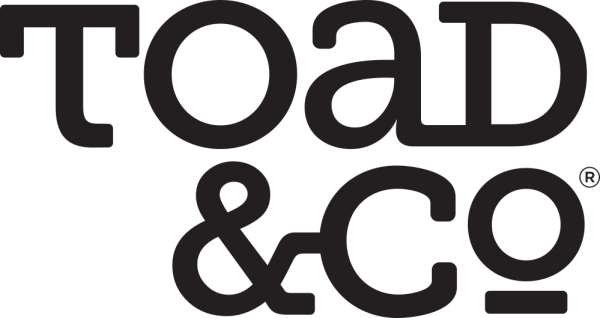 DOING SOMETHING for the first time is always the most memorable. The scariest. The funniest. The most how-in-the-world-is-this-actually-happening? As travelers, navigating the world for the first time can get a bit iffy — and, if you cast your net wide enough, that first-time feeling never goes away no matter how many roads you've taken or places you've visited.
The team at Matador knows this feeling all too well — these are some of our stories.
On finding my Amazonian savior
"I was in Peru with my two young daughters when the ATM ate not one, but all of my cards. We arrived in Iquitos with a grand total of 8 soles, not enough for even one night at a crappy hostel. I used some of those soles to try to call home to get money wired to me, to no avail. We checked into a sketchy hostel, knowing full well we couldn't pay the bill the next day. However, there we met a man and his son who gave us a ride on their boat deep into the Amazon, where they dropped us off to stay with some locals who took us in like family.
We spent a grand total of zero dollars in the course of a couple of weeks. Even better, our boat driver had asked for the contact info of my family and told me he'd do what he could to help. When he picked us up, he showed up grinning and waving a piece of paper from the Western Union office where money awaited to get us back home.
A man from the jungle who had limited technological savvy and spoke no English managed to do what I could not. My trust in the fact that everything always works out in the end has grown immensely ever since."
– Cathy Brown
When the pilot asks you to fly the plane
"I was in Zimbabwe, on a two-hour flight in a storm to Lake Kariba. I was the only passenger, so it was just me and this very young pilot who grinned from ear to ear at me the entire time. Lightning flashed all around us, and at one point he insisted that I take over flying the plane (nope, I am not a pilot).
When we finally got ready to land in the bush after a sweaty two hours, he failed to warn me that first we had to "sweep" the landing area, which meant that he made two deep nosedives to clear the animals so we could land — but of course I thought he was intentionally crashing the plane. I did get to my lodge safely, only to find I was going to be their only guest for the next four days. Yep, it was just me and the entire staff of Zimbabwean men on the lake by ourselves (and several hippos and crocs). I didn't sleep until I got out of there!"
– CJ Close
Hotel Serendipity
"We'd been backpacking around Western Europe powered by serendipity. A friend of a friend in Weimar, Germany, let us crash on his floor. Rail tracks we followed out of a little Bavarian town led us straight to an awesome campground. So when our train disgorged us into the night in Belluno, Italy, and we couldn't figure out how to use a payphone to call the friend who was supposed to pick us up, we decided to hoof it in the general direction we needed to go, trusting that an option for the night's accommodations would present itself.
We walked through the city. We walked into the suburbs. And we kept walking. Joking turned to silence turned to grumbling. Someone suggested turning around and finding a hotel in town. Someone suggested sleeping in a random driveway. The grumbling turned to arguing, near fighting. Our unquestioned faith in serendipity was crumbling into the dewy night air.
And then there it was, way up the road, faint at first like a mirage. Nope, definitely a neon sign. We walked closer, more quickly now, until the content of the sign revealed itself: Hotel. The hotel, the one serendipity had selected for us this night. Our shared room cost about three times our normal budget, but we slept well."
– Hal Amen
Mastering the art of hiding in train bathrooms
"I'd decided to train-hop it for free on the TGV, aka the French high-speed train, to get back to Paris. During the trip, I felt a ridiculous mix of excitement and fear of getting caught. Whenever I saw the ticket inspector enter my car, I'd smoothly get up from my seat, do a brisk little walk to the bathroom, and lock myself in for about five minutes. Just 45 minutes before arriving in Paris, the inspector was back, and so I high-tailed it to the bathroom again and waited. But this time, there was an abrupt knock on the door. "Oui?" I asked. A man's voice firmly replied, "Billet, s'il vous plaît" (ticket please).
My mind searched for what to do or say. Nothing came, so I just opened the bathroom door and walked out. The inspector was standing right outside and firmly asked again, "Billet, s'il vous plaît." I began pretending to look for my ticket in all my pockets, pulling out receipts and paper scraps. Then he looked me in the eye, smiled, and said, "Oh, I've already checked yours, right?" With my heart racing faster than the train, I said, "Oui, monsieur," in complete matter-of-fact agreement. The inspector smiled, nodded, and walked into the next car."
– Sebastian Otero
When all you need is a little Lambada
"I've never had more trouble getting out of the airport than I did in Damascus. I needed a taxi to get to my hotel, but the official taxi stand was unmanned. There was a sign, presumably giving instructions on what to do in this event, but it was in Arabic, and there was nothing remotely resembling an information desk. I knew I could just walk out and grab a random cab at the curb, but years of travel in Latin America had taught me that doing so could be a very bad idea. I had no idea what to do next.
And then someone's cell phone rang — normally an event that would've gone unnoticed, but this one was impossible to ignore. It was the title track from the movie Lambada. Just like that, all was right with the world. Any country whose people would choose such a ringtone couldn't be all that bad. All my worries disappeared into a self-effacing chuckle, as I reminded myself I'd traveled over 24 hours to get to the Damascus airport; the last couple miles to the hotel wouldn't be the point at which I gave up."
– Gustavo Bondoni
Underestimating the seasons
"Our train from Prague arrived in Vienna at 8pm. Our train to Budapest left at 6am the next morning. "What are we going to do for the night?" my travel partner asked. "Oh, don't worry," I began, trotting out for the nth time how, on my last backpacking trip to Europe, I'd gotten by with a sleeping bag and not much else, sleeping in tidy train stations and bucolic meadows. "We'll hang out for a while and just crash at the station."
Unfortunately, I was short of three important facts: 1. My previous trip had been in August. It was now early April. We could see our breath. 2. The Vienna train station is not open at night. 3. There are no public restrooms in the vicinity of the Vienna train station. Too cold to sleep (or perhaps too wary of the other people who wound up outside the station in the middle of the night), we passed the hours huddled together, legs crossed and bladders aching, watching the horizon for that faint sign of dawn that would signal the end of the ordeal.
Once on board the train we slept all the way to Budapest, where it went without saying that my partner would be in charge of choosing our beds for the night."
– Hal Amen
The Vietnamese amateur boatmen
"There were four of us on two '69 Vespas driving the backroads of Vietnam's Central Highlands. Our guide was one state-of-the-art "smart" phone and an atlas — and they didn't agree on much. Dead set on avoiding the country's main artery of Highway One, we were more often than not creeping up muddy hills during relentless thunderstorms. At one point, it was nearing nightfall near the top of a mountain, we were covered in orange dust and mud from head to toe, when suddenly the road ended. At a reservoir.
Lo and behold, two noodle-thin young boys approached from a nearby shack and said that for $60 they could get us across the water. $60 — they'd probably never seen so much money. We looked at the motorboat tied to shore that we assumed was theirs, figured we had no other option, and reluctantly agreed. They then grabbed our two 150lb Vespas and begin loading them into…the canoe sitting next to the motorboat…via a "dock" (aka, a 2×4). I almost lost it, feeling so out of control, seeing so many ways for this to go wrong.
In every alternate universe, the Vespas are resting at the bottom of that lake, and the four of us are stuck in that village to this day. But the dock somehow didn't collapse, the canoe somehow magically didn't capsize, and those boys are now hopefully living like very, very resourceful kings."
– Jacqueline Kehoe
Strangers in a strange land
"We landed in Incheon, grabbed our bags, and officially entered the first Asian country we'd ever been to. My wife found a phone and called the director of the teaching academy, who was supposed to meet us in Bundang, a suburb of Seoul, and show us to our dorm. Seconds passed. "No answer, I left a message." That's okay, we reasoned. We have directions. Let's get on the bus, he'll get the message while we're in transit, and he'll be waiting at the bus stop in Bundang when we get there.
There was no one at the bus stop when we got there. Just my wife and me and our three bags that held whatever possessions we'd thought we might need to go live in Korea for who-knows-how-long. The next hour and a half passed in a fog of awe, my wife making repeated calls to the director on a payphone, me standing there, staring into what I could only assume were the streets of Bundang, lit by a sea of neon signs depicting what I could only assume where letters in the Korean language. We were utterly unmoored. All it took was one unanswered phone number to drop us into the void. Nothing to do but wait for things to work themselves out.
And they did, of course. But I'll never forget how I felt in those moments of naked vulnerability, awash in Korean neon."
– Hal Amen
After midnight in Corfu Town
"The last ferry to the Greek mainland left about two minutes before I arrived. With no money to spend on a room for the night, I resigned myself to bunking down at Corfu Town's boat terminal till dawn. That's when the young bartender going off duty asked if I wanted a tour of the town until the morning ferry; I could leave my backpack with his friend working the night shift. Yes! Something to pass the time.
Yannis held my hand through the narrow streets, pointed out 14th-century arcades built by the Venetians and marble statues left behind by the Byzantines. The rising sun let us know it was finally time for me to catch my boat, and we said goodbye. God, I miss taking midnight city tours with strangers."
– Ailsa Ross