in paid partnership with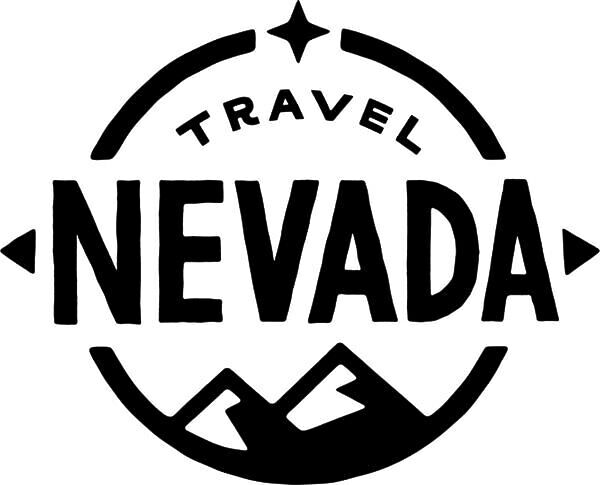 1. Raquel Welch – Genoa Bar
Built in 1853, this old-school watering hole in Genoa (pronounced juh-NO-ah) proclaims itself Nevada's oldest "thirst parlor" and, according to the colorful backstory on its website, has seen plenty of notable names: Presidents Ulysses S. Grant and Theodore Roosevelt, Carole Lombard and Clark Gable, Willie Nelson and Johnny Cash — they all drank here.
However, it was Raquel Welch who left behind a gift at Genoa — her black leopard-print bra, which joined the bar's decorative lingerie stockpile and still hangs from antlers inside the old saloon. Per Welch's request, the rest of the silky souvenirs were taken down and now reside in a safe onsite. You can peek inside — but be warned that in exchange for the privilege, the staff will insist you add to the collection!
2. Howard Hughes – Spring Mountain
West of Las Vegas and situated within the much larger Red Rock National Conservation Area, Spring Mountain Ranch State Park is a 520-acre refuge from suburban sprawl, with historic buildings, a grassy picnic area, and some short trails. Before it hosted outdoor summer theater and weekend hikers, however, it was a working ranch and then a desert escape for wealthy German actress Vera Krupp, and later billionaire casino tycoon Howard Hughes. The reclusive Hughes supposedly purchased the ranch as part of an attempt to convince his second wife, Jean Peters, to move to Las Vegas. Alas, it didn't work.
Hughes's Nevada ties run deep. Besides purchasing a number of Las Vegas casinos and hotels, he bought mining claims all over the state.
3. Rat Pack – Lake Tahoe
It's been almost 90 years since the Cal Neva Resort was built on the state line between California and Nevada on the shores of Lake Tahoe. In the years since, it's hosted numerous celebrities and much controversy — from Clara Bow and the Kennedys to FBI investigations and the tumultuous last weekend of Marilyn Monroe's life.
However, it was the Rat Pack that was most intimately tied to the casino, not only performing in its showroom, but actually buying into the business (Frank Sinatra and Dean Martin did so in 1960). While the property is currently closed, it's undergoing renovations to return the resort to its former glory and is set to open in 2016.
4. Carole Lombard/Clark Cable – Goodsprings
Forty-five minutes south of Las Vegas, the former mining town of Goodsprings is just about the last place you'd expect to have a brush with Hollywood's Golden Age. But the 102-year-old Pioneer Saloon — a still-operating pub where there's history in every corner, from the walls made from an original Sears Roebuck tin building kit to the vintage Brunswick Bar — is where Clark Gable spent three days in 1942 awaiting word of his wife, actress Carole Lombard, who'd died in a plane crash on nearby Mount Potosi. An original newspaper article about the tragic crash, which killed everyone on board, still hangs in the vintage watering hole. And Gable's cigar burns can still be seen on the bar counter, the result of him nodding off while waiting for Lombard's search party to return.
5. Bill Harrah – Reno
The Biggest Little City in the World played a big role in launching one of the greatest careers in gaming history. In 1937 Bill Harrah moved to Reno, where he started the business that would become Caesars Entertainment — not with grand casinos but bingo parlors, slowly growing into larger gambling halls and eventually developing Harrah's Club in Reno and Harrah's Club Lake Tahoe.
Harrah's legacy lives on in Reno, both in Harrah's Reno Hotel and Casino and in the National Automobile Museum, where guests can check out stunning vintage vehicles from the gaming pioneer's massive collection, like a 1921 Rolls-Royce made of solid copper and an experimental 1938 Phantom Corsair that could reach 115mph.
6. Bing Crosby – Elko
You probably know legendary performer Bing Crosby from his Academy Award-winning film performances and dozens of No. 1 hit songs ("White Christmas," anyone?). But Crosby also had an unusual side hustle for a Hollywood A-lister. He owned a handful of ranches in Elko, Nevada, and spent time there with his first wife and four sons during the 1940s and '50s.
A beloved figure in town, Crosby was named honorary mayor of Elko, and even held the world premiere of his 1951 movie Here Comes the Groom in the Northern Nevada city. Crosby died in 1977, but his legacy lives on in the Northeastern Nevada Museum, which displays a small exhibit dedicated to his time in Elko.
7. Will Smith (and the rest of the Independence Day cast) – Rachel
Set along the Extraterrestrial Highway (NV-375) two hours north of Las Vegas, the blip-on-the-map town of Rachel is right outside the fences of Area 51. The Area 51. Hence the Little A'Le'Inn restaurant and inn ("earthlings welcome") and its appearance in the 1996 Will Smith flick Independence Day, which featured the former Fresh Prince as a Marine pilot trying to prevent some big-headed visitors from world domination. The film actually shot parts of the movie (remember the trailer park scene?) in Rachel.
Your visit will certainly include sightings of Area 51 (though don't try to approach the gates or border; this is an active military installation, after all!) and cartoon aliens. Will Smith? Not so likely.
8. John Wayne – Carson City
Just east of Lake Tahoe, Carson City is the capital of Nevada, founded in 1858 and named for frontiersman Kit Carson. In the 1970s, the city provided a fitting backdrop for John Wayne's final film, The Shootist, which featured the famed actor as an aging gunslinger facing down cancer, while Wayne himself was battling the stomach cancer that would eventually kill him.
Wayne wasn't the only Hollywood megastar to shoot his final flick in the Carson City area. The Misfits, the last big screen appearance for film royalty Clark Gable and Marilyn Monroe, shot scenes in nearby Dayton.
9. Wyatt Earp – Tonopah and Goldfield
Known as "the World's Last Great Gold Camp," the authentic Western ghost town of Goldfield was once a booming mining site where people came to find their fortune in the Nevada ground or otherwise reap the benefits of all that cash flowing around town. Two such men were the famed Earp brothers, Wyatt and Virgil, who both moved to the Tonopah/Goldfield region after their legendary gunfight at the OK Corral.
Virgil served as deputy sheriff for Esmeralda County, while Wyatt and his wife Josephine owned a bar in Goldfield until 1905, when they moved on following Virgil's death. Strolling local streets, you can feel confident you're walking in the Earps' footsteps. (Go ahead and quote Tombstone if you're so inclined.)
10. Mark Twain – Virginia City
Once known as the Queen of the Comstock, Virginia City was a bustling mining town in the late 1800s when the Comstock Lode was making rich men of John Mackay, George Hearst, Adolph Sutro, and others. Covering their exploits and Nevada's silver rush was the local newspaper Territorial Enterprise, and journalist Samuel Clemens.
Using the pen name Mark Twain, Clemens began reporting for the paper in 1862 and spent two years writing about the bonanza and the outrageous happenings in Virginia City. Visitors today can get a taste of that era through mine tours, historic buildings, and The Way It Was Museum, which is exactly what it sounds like.