in paid partnership with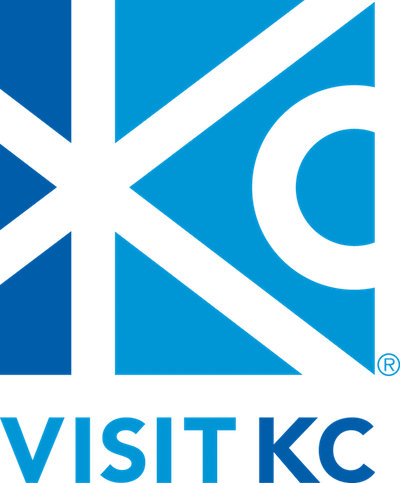 When you're thinking about a trip to Kansas City, there are three little words that should become your mantra: "Free in KC." It's not just a statement, it's a promise, letting you know that this Midwestern barbecue, jazz, and arts capital also happens to be crazy affordable.
To get you started, we've rounded up 11 totally free things that don't scrimp on the city's wow factor. Here's what's possible in The New Midwest, The City of Fountains, or — simply — KC.
1. Ride the KC Streetcar — to many of the other experiences on this list!
The KC Streetcar opened in 2016 to much fanfare, and it's a total success story for the region — and a role model for the country at large — topping ridership goals almost immediately. This free mode of transit serves as a great (and sustainable!) connector of stellar attractions and neighborhoods, like historic Union Station, the can't-miss Crossroads Arts District, and KC's vibrant downtown core. Next up: the Plaza district, once the current extension project is completed.
You absolutely could plan an entire trip around the city without your own transportation, thanks to the streetcar. Just remember the operating hours are different according to day:
Monday-Thursday: 6am-10pm
Friday: 6am-midnight
Saturday: 7am-midnight
Sunday: 7am-10pm
2. Scope out the City Market farmers market.
City Market is a major draw for visitors and locals alike and is accessible via the aforementioned streetcar. It's also the setting for one of the largest farmers markets in the entire region, colorfully showcasing the agricultural and creative bounty of greater KC.
Come early on the weekends to wander among 140+ stands of merchants, artists, producers, and creators (plus a vintage sale!). Live music and performances by vetted buskers are free to enjoy while perusing produce, while many food samples are also available for zero charge. You could easily while away a whole morning at this no-cost attraction (though, admittedly, it will be hard to resist busting out the pocketbook for your own KC goodies).
3. Take in the Made in KC Marketplace.
Another excellent way to celebrate the area's creative and entrepreneurial spirit is with a visit to the Made in KC Marketplace. It's located on the Country Club Plaza — known simply as "the Plaza" by residents — a 15-block shopping district with plenty of Spanish-style architectural charm and free parking to boot.
But most importantly, Made in KC provides access to more than 300 local artisans, designers, and makers. It's free to peruse products from talented Midwestern creators, such as prints from Beautifelt, candles from Untamed Supply (3% of proceeds support our national parks), and glassware from Mid Coast Modern. Be sure to check out The Black Pantry too, a collaboration between owner Brian Roberts and Made in KC that highlights Black-owned businesses and their standout wares. You'll find it at the Midtown location of Made in KC.
4. Follow the fountains.
Legend holds that Kansas City boasts almost as many fountains as Rome, with 200+ watery beauties spouting out around the city. Of that number, 48 are publicly held, making them easily accessible for visitors to admire, photograph, and occasionally splash in. And while there are plenty of paid tours out there, going on a self-guided fountain hunt cuts costs and gets you learning how the city feels on foot.
Start in the Country Club Plaza area, where you'll find Mill Creek Park and its centerpiece fountain, KC's most-photographed, commanding attention with its four figures on horseback and four "dolphins." Next, follow 47th Street west about a quarter-mile to Neptune Fountain — this particular Roman god of the sea was cast by the same artisans who constructed the gates of Buckingham Palace. Then, head southeast to Brush Creek, where three geysers adorn the waters, providing serious beauty (and flood control) along the parkway.
For downtown fountains, catch Union Station's Henry Wollman Bloch Fountain and its regularly scheduled water dance, coordinated by the designers of the famed Bellagio version in Las Vegas. Next, hop on the aforementioned streetcar for a 10-minute ride to the Muse of the Missouri Fountain and its 200+ spouts of water. And finally, get back on the streetcar for another quick trip to City Market. Nearby, at E 5th St and Grand, you'll spot the Vision Fountain, depicting a boy sharing his vision for the future with his trusty sidekick.
5. Experience First Fridays.
The city's most popular monthly event, First Fridays is a Crossroads Arts District staple. Take the streetcar to this art-festival-cum-street-party and wander the businesses and galleries — and food trucks — for a dose of local art and culture while listening to community musicians perform.
For those who prefer exclusively outdoor exploration, don't miss the new art alleys, which provide a platform for more up-and-coming artists. These can be found between Baltimore and Wyandotte from 18th St to Southwest Blvd. And armed with the SpraySeeMO annual mural festival's map of murals, your KC art tour will come pretty close to painting the town red.
6. Stroll through the Kemper Museum…
The first and largest museum of its kind in Missouri, the Kemper Museum of Contemporary Art is completely free, even down to the parking. Notable works by artists you're sure to have heard of — like Andy Warhol and Georgia O'Keeffe — add authority to their permanent collection, while rotating exhibits and loans from other entities keep it fresh.
Special family-friendly offerings (still free!) include a monthly scavenger hunt, weekly interactive art lab, and special Tuesday programming for the 3- to 5-year-old set.
7. …and then explore the Nelson-Atkins Museum of Art.
If Kemper leaves you wanting more, step next door to the Nelson-Atkins Museum of Art, whose iconic front lawn is graced with a foursome of super-sized shuttlecock sculptures by renowned modern artists Claes Oldenburg and Coosje van Bruggen.
After snapping a pic of the famous birdies, explore more of the 22-acre outdoor sculpture garden before heading into the free museum. With a collection that spans centuries as well as corners of the globe, a notable modern art collection in the newer east wing, and an especially impressive selection of Asian artwork, the Nelson-Atkins keeps us coming back again and again. For a perfectly tailored experience, skip the docent and explore at your own pace using the Smartify app, which is also — you guessed it — free. Alternatively, visitors can venture through the museum from home, with virtual tours available.
8. Thrift your way through First Weekends in the West Bottoms.
Just west of downtown KC, the artsy West Bottoms neighborhood will delight anytime you visit, but it truly comes alive once a month for First Weekends, the largest collection of antique and vintage markets in the country. With prime browsing potential (and plenty of food trucks), First Weekends is the perfect way to spend a free morning in the industrial chic neighborhood, wandering hip warehouses and storefronts that once supported KC's agricultural roots.
Note: Many parking spots can cost $10 or less, but there are free ones available in the area as well.
9. Admire Union Station.
Another iconic Kansas City attraction — also accessible via the free streetcar and with some favorite fountains nearby — is KC's immaculate Union Station. There's no cost to get into the architecturally stunning structure, which is undoubtedly one of the most beautiful train stations in the country. Design buffs should check out the Art Deco ceiling and massive chandeliers for a blast from the past.
Beyond the station itself, the Model Train Gallery contains over 8,000 square feet of nostalgia and is always free to enjoy. And though $8 can't get you most places, it will open the door to the world-class Arvin Gottlieb Planetarium, also located onsite.
10. Smell the roses in Loose Park.
Who doesn't need to stop and smell the roses these days? Loose Park is one of the larger green spaces in Kansas City, with a verdant and glorious 75 acres ripe for exploration.
This outdoor oasis in the city has it all: notable military history, a 1.5-acre rose garden, a large playground, multiple fountains, and plenty of space to walk, picnic, and play. And Loose Park, like all city parks and Missouri state parks, is free to access, for everyone.
11. Visit the American Jazz Museum.
Kansas City's vaunted music scene has deep roots, especially when it comes to jazz, and the best place to explore them is the 18th & Vine Historic Jazz District. A century ago, you might've stumbled on a show by legends like Count Basie and Charlie Parker here. Get a history lesson at the Horace M. Peterson III Visitor Center and the Changing Gallery at the American Jazz Museum, both free of charge. (Please note that the museum itself does charge a small fee, so stick to the free areas listed above if you left your wallet at the hotel.)
Additionally, the Blue Room, an interactive, working jazz club that's part of the museum, offers regular free performances — check their calendar to see what's available during your KC visit. You'll likely sit down to musicians riffing endlessly, essentially playing for themselves. It's an honor to witness, and a reminder that the city's history is alive and well.
More like this