in paid partnership with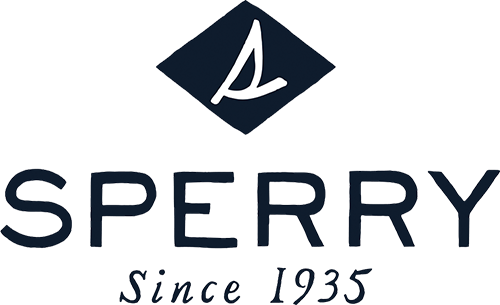 AS HUMANS, we're too often confined to the ground. Our endless fascination with rivers and lakes, Ferris wheels and roller coasters, seas and oceans, parachutes and bungee cords — anything that gets us off our feet — stems from a sort of primal curiosity. It's in these instances that we feel most alive. The hands-in-the-air, scream-like-you-mean-it kind of alive.
So why should travel be any different? Why should we be restricted to seeing the world only from the earth it rests upon? Answer: We shouldn't. Grab your snorkeling gear, your canoe, and your boat shoes — we recommend any pair from the Sperry 7 Seas collection — because it's time to explore 11 incredible cities from a different vantage point. Sunglasses and high SPF recommended.
1. Stockholm, Sweden
Stockholm is actually made up of 14 islands — it's a city where downtown water play is allowed and encouraged. There are even more islands scattered all around the Swedish capital and, if you wanted, you could venture out into the archipelago and rent one of the thousands of little dots of land all for yourself. Even the boat ride there will be memorable.
But Stockholm is made for water exploration whether you have the budget of royalty or not. Rent a kayak or canoe and float beneath centuries-old bridges, gaze at City Hall from the water, and get the best shots of Old Town your Instagram could ever dream of. Afterward, hit up a steamboat cruise for dinner — or take it up a notch in a speedboat. Remember: This is the city that hosts World Water Week — taking to the water is both a great idea and a way of life.
2. Bangkok, Thailand
On first impression, Bangkok is a barrage of city lights, temple bells and traffic, wafting scents from food cart vendors. You have to look a bit deeper to see its slower, watery side — but it's there, busy providing the roots of this vivacious city.
Definitely explore via tuk tuk in the beginning, but then make sure to take a river cruise on the Chao Phraya. It won't be what you're picturing — think more along the lines of you and your party hopping in your own private, decked-out fishing boat. River cruises are super common and widely available, meaning you can book your own and still be on budget. You'll drift past ancient temples, be a part of a floating market, and get a feel for the Siam of the past. Just try to get that feeling on a tuk tuk.
3. Xochimilco, Mexico City, Mexico
Mexico City is built on water, and in the alcaldía of Xochimilco, that's a very good thing. Picture Venice, but far less cliche (and far more tamales). The once-independent city (now a part of the capital) is built on the shore of Lake Xochimilco and comprises a network of man-made islands and canals — islands and canals so beautiful they've earned Xochimilco UNESCO World Heritage Site status.
Find the area less than 20 miles south of Mexico City, where hundreds of colorful trajineras (gondola-like boats) will be awaiting you at one of nine embarcaderos (boat landings). Be sure to bring your camera, light clothing, and your sturdy Sperrys — you'll want to hop in and out of the boat and onto the "floating gardens" the area is famous for. Look out especially for La Isla de la Muñecas, or "Island of the Dolls." You'll know it when you see it.
4. Newport Beach, California, USA
On the outside, Newport Beach is just another Orange County stop — art galleries, expensive restaurants, and urban modernity — but hop off the PCH and onto Balboa Island and Balboa Peninsula, and things change. Here, you can have two very different days: Grab a famous frozen banana, check out the old-school Ferris wheel and arcades, walk along the harbor, and hop on the open-air ferry to the peninsula and the pier. Cap it all off with a milkshake at Ruby's, overlooking the Pacific and watching the surfers.
Or get right in the water. Surf, stand-up paddleboard, you name it. Balboa Water Sports rents jet skis year round, and Davey's Locker does everything from deep-sea fishing to yacht rentals to electric boat rentals, where you'll be zooming around the harbor with the sailboats or almost-floating with a cool drink in hand. Bonus if you can keep up with the dolphins.
5. Tigre, Argentina
Tigre sits on the delta of the Paraná. There's over 5,000 square miles of water here, and the city was once the delta's crown jewel — a getaway for the Buenos Aires elite. There are little clubs everywhere (called "countries," after US country clubs), and they exist to show Tigre's world to visitors. Horseback riding, kayaking, blazing through forests, vegging on a lagoon — it's all doable. The only problem is this makes it hard to pack — the versatile 7 Seas shoe will be the only way to go in Tigre.
If you only have time for a brief visit, grab a canoe or kayak and paddle along the waterfront. You'll pass markets, shops, museums, and the ancient Tigre forest. Then, put down your paddles and follow your nose to the nearest asado, or barbecue joint. If there are two things Tigre is built on, it's water and mean, slow-roasted meats.
6. Trogir, Croatia
The city of Trogir takes up an entire island on the south side of Croatia, sandwiched between the mainland and a much larger island, Čiovo. It's been around for 2,300 years, and it's on UNESCO's list for its incredible Venetian architecture. Think red-tiled roofs, palaces, clock towers, and fortresses touching the edge of the sea. It's the best-preserved Romanesque-Gothic complex in all of Central Europe, and the only way to take it all in is by taking to the waters around it.
Start at Okrug Beach, home of some excellent nightlife. Get in a kayak, start SUPing, or even rent a private charter from Providence Charter & Travel. There's also nothing wrong with booking it straight to the Blue Lagoon and spending the day relaxing or snorkeling with the turtles — the architecture will be there tomorrow.
7. Zhouzhuang, China
China has a few "ancient water towns," but Zhouzhuang, 90 minutes from Shanghai, is the one to target. Walk through the giant gate, and keep an eye out for two of the 14 stone bridges in particular: the double bridge (two bridges form a right angle over the water), and the Fu'an Bridge, built in 1355. This town is truly ancient — the temples, centuries-old houses, towers, and shops largely date back to the Ming Dynasty.
Getting around town is easiest via the canals. From your boat, watch for the classic courtyards, carved-brick archways, and the architecture of the 1400s Zhang House and 1700s Shen House, the most famous residences in town. Be sure to have a bit of spare change on you, too — when you sidle up to the water markets, you'll want to score a memento to solidify the memory of paddling the waters of ancient China.
8. Hydra, Greece
Hydra is one of the most accessible Greek islands, super easy to reach from Athens. Despite this, it still manages to be its own little world — donkeys are responsible for most of the transportation here, and new construction isn't allowed. It's ship-captain mansions, narrow streets, taverns, shops, and view after view — all best seen from the water, of course.
After you arrive via hydrofoil or catamaran (sometimes referred to as "dolphins" or "cats"), snag a water taxi. Zip from island to island, shore to shore, and stake out your preferred spot to go snorkeling, scuba diving, or water skiing. Here, there are no world-renowned museums. No famous landmarks. No ancient ruins. Just you and the call of the water. You brought your sunglasses and your Sperrys, right?
9. Ganvie, Benin
It's about time this list included a town built entirely on stilts. Turns out Africa has a Venice, too, and it's called Ganvie. The town sits on Lake Nokoué and only has one building (out of ~3,000) actually on land. To navigate Ganvie, you've got no choice but to put on your sailing cap. The locals — old men, young women, small children — get to and fro by canoe, and when you visit, you will, too.
When you're there, take a moment just to let it all sink in. This is the largest water town in Africa, maybe the world. Paddle over to one of the many markets, spend time picking out a handcrafted souvenir, and watch the children navigate the waters like they're paddling through air. And don't worry about figuring out how to rent a boat — since the village is literally on the water, it's everyone's only option.
10. Can Tho, Vietnam
Vietnam is changing at lightning speeds, but the kind of vibe most visitors seek still resides in Can Tho. Away from the wealth of Ho Chi Minh City and the hubbub of Hanoi, Can Tho — the largest city in the Mekong Delta — still has that water spirit. And that's why exploring Can Tho on land doesn't do it justice.
Following the course of the Mekong, you'll pass the Cai Rang floating market, you'll hear stories of how schoolchildren wade the tributaries to school, and the floating houses will make you question whether you're in another world entirely. And when your guide offers you hot tea on a 90-degree day, don't be surprised, and don't turn it down — it's all part of the magic of the Mekong.
11. Bruges, Belgium
Put down the chocolate, french fries, and beer — it's time to see the real Bruges. This city isn't called "Venice of the North" for nothing. Its canals, the best way to access its medieval past, are lined with stone buildings, brick mansions, winding paths, imposing warehouses, and ornate churches. More than 80 individual bridges span the water. It's romantic in a way that most cities are not, with that perfect amount of European charm — a city that oozes cozy, slow sophistication.
Get on a canal tour, for sure — many of the houses and buildings are built directly on the water, so you'll have the best vantage point there is. But try to leave time for a riverboat experience from Bruges to Damme, which will take you out into the Belgian countryside. Hope your feet (and your shoes) are up to the challenge, because there's a walking path all the way back to Bruges with your name on it — the best of both worlds.