in paid partnership with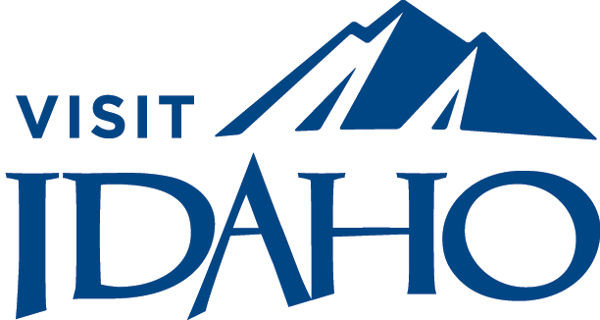 There's really no bad time of year to be in Idaho, but summer in the Gem State is extra sweet. There are rivers to raft, trails to hike. You can wake up to the sunrise over an alpine lake, surrounded by 10,000-foot peaks; come nighttime, you can sink into a hot spring under some of the nation's darkest night skies. Boating or floating, hiking or biking, noshing or moshing…you can't go wrong. Here are 11 reasons why Idaho is the place to be in summer.
1. Idaho has the most navigable whitewater in the Lower 48…
River rafting is how we get through life, both figuratively and literally. And with 3,100 miles' worth of whitewater, it totally makes sense that locals and visitors alike paddle their way through summer in Idaho.
The Payette's South Fork is popular for shorter outings for rafters of most experience levels. At the other end of the spectrum, you could literally spend weeks on the Salmon and Snake Rivers, camping out and attacking some epic Class IV and V whitewater. The Salmon — specifically the Middle Fork — runs right through the Frank Church–River of No Return Wilderness, the largest roadless area in the continental U.S. The Snake lays claim to having formed the deepest river gorge in America — it's called Hells Canyon, and it is awesome.
2. …and the stargazing is just as primo.
Idaho now has an International Dark Sky Park at Craters of the Moon National Monument, in addition to a Dark Sky Reserve (one of only a handful in the world and the only one in the US) in Central Idaho that includes the stunning the Sawtooth Mountains. The latter comprises nearly 900,000 acres of the darkest skies you'll find just about anywhere. Expect to see the night sky as you never have before, illuminated by the lava lamp of the Milky Way, streaked by meteor and comet trails — it can be a life-altering experience.
Bruneau Dunes State Park is likely going to get accredited, too. It hosts star parties and has an incredible observatory (with an "Obsession" 25-inch Newtonian Reflector telescope) to seal the deal.
3. Idaho's terrain was made for backpackers…
With 4.5 million acres of protected wilderness and a total of 19,000(!) miles of trails in the state, you can basically hike yourself anywhere in Idaho. The Sawtooths are a hot spot for backpackers, with the Alice-Toxaway Lake Loop widely regarded as the ultimate three-day trek for scenic camping spots among high peaks.
Really, there are so many options, you kind of just have to close your eyes and point your finger at the list, tail-on-the-donkey style — there's no wrong place to start. Here, try this: Sawtooth Lake. Alice Lake. Saddleback Lakes. Pioneer Yurt. Surprise Valley. Sawtooth Lake. Marshall Ridge. Eenie-meenie-miney-mo works, too!
4. …or was it cyclists?
People come from all over the world to enjoy Idaho's mountain and road biking. There are more than 12,000 miles of single track, double that in 4-wheel dirt roads, and many well-established and paved cycling routes. The Route of the Hiawatha is a bucket-list-worthy (all downhill) ride, but even simply pedaling the greenbelt in Boise is a distinctly Idaho summer experience. This means even on exploring-the-town days, you can get outside.
5. Huckleberries are (finally) back in season.
Let me repeat: FINALLY. The huckleberry is Idaho's state fruit, and its wildness is part of its sassy mystique — the tart-but-sweet berry isn't grown commercially, and plants can take decades to reach maturity. No wonder it's called "Purple Gold." Find them growing wild along mountain trails at elevations from 2,000 to 11,000 feet. While many spots are family secrets, a couple well-known locations are Priest Lake and Schweitzer Mountain Resort. There's even a huckleberry shuttle at Schweitzer!
6. The culinary scene is blowing up.
Idaho represents an amazing mix of culture and agriculture, and in the past 10 years its food scene has started to come into its own. In Boise particularly, restaurants are looking to Basque traditions and fusing wild game and foraged fare with local produce, giving foodies tons of options with a distinct character. Think ingredients like local trout, morels, those extraordinary huckleberries, you name it.
Looking for somewhere to type into the GPS? Three favorites are Wild Root Café, Camel's Crossing, and The Modern. Or, you know, why choose? You can handle all three.
7. Summer is music and festival season.
One of summer's purest joys is basking in live music on a cool, clear night. Idaho has some pretty wicked outdoor venues where you can do just that: Outlaw Field at the Idaho Botanical Gardens, River Run Day Lodge at the base of Sun Valley Resort, and the amphitheater at the Ford Idaho Center are a few that instantly come to mind.
Plus, there are the music festivals like Mountain Home Country Music Festival that see big names performing over multiple days. But don't overlook the niche and other events taking place throughout the state — there's the National Oldtime Fiddlers' Contest & Festival in Weiser and the Spirit of Boise Balloon Classic. Donnelly hosts a Huckleberry Festival, and there's the Emmett Cherry Festival. The Idaho Shakespeare Festival goes down in Boise, and we can't forget about the Yellow Pine Music & Harmonica Festival (that one is a trip).
8. Idaho yurts will forever change your notion of camping.
For comfort and convenience in the backcountry, yurt is the word. The Idaho Department of Parks and Recreation operates yurts in a handful of different spots around the state, from Twin Rivers Canyon in the Panhandle to Castle Rocks State Park in Southern Idaho. It feels super luxe to have access to a woodstove, kitchen, and bunks but still be situated in an amazing backcountry spot! Most yurts sleep five to six people, and you definitely want to reserve them in advance.
9. There's no summer haven like a mountain lake.
And Idaho has more than 2,000 of them. Whether you're boating on Pend Oreille, swimming in Lake Coeur d'Alene, or canoeing on Little Redfish, you can't beat the crystal clear coolness of being on a lake on a hot day. Hike to the water, fish off a dock, boat to the inlet, cannonball into the waves…do what you do!
10. Local brews and sunshine pair so well.
Much like the food scene, there's a lot happening in craft beer around the Gem State. Among many others, Barbarian Brewing will pour you an Old-World pint in the middle of downtown Boise, Sockeye dishes up battered salmon with their local-inspired brews, and Meriwether brings us novel ciders from Garden City. Most breweries have tasting rooms and restaurants, and one of the best summer afternoons ever is scoring a spot on a sunny patio with a tasting flight.
11. This isn't Idaho's first rodeo.
Idaho's still a rural, open-range state at heart. Summer means county fairs, and, more importantly — rodeos! The Snake River Stampede is huge, and has been going strong for 100+ years (it draws bull riders from across the West), but most small towns host their own rodeo. Get some kettle corn and watch the mutton-busting and steer-roping. Welcome to summer in Idaho.