in paid partnership with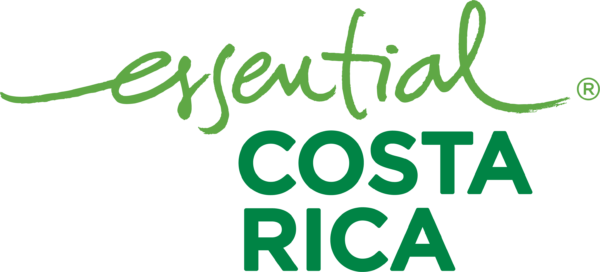 IN COSTA RICA, memories aren't just memories. They're profound, multi-sensory, memory-searing, unequivocally Costa Rican experiences. You won't have them anywhere else, and you won't forget them anytime soon.
While any trip here will result in dozens — maybe even hundreds — of stories and moments to bring back home, here are 11 that take the cake (or the gallo pinto, whichever).
1. Getting into the thick of it on the Osa Península
For starters, Costa Rica has at least three different kinds of forests. Sure, you can probably picture a tropical rainforest — but what about dry forests and cloud forests? The three are distinguished by density, type of flora and fauna, rainfall, and elevation. Dry forests are most common in the Guanacaste region, while the cloud forests, like Monteverde, sit at higher elevations in the mountains.
To get into the thickest, most enveloping, satisfying forest there is, hit up Corcovado National Park, on the Osa Península. This will be your best chance to glimpse some of the rarer wildlife in the country. Osa is home to several endemic species — like the yellow-billed cotinga and the Golfo Dulce poison dart frog — that live alongside more scarcely seen wildlife, like the puma and the jaguarundi.
Pro tip: Don't forget your rubber boots if you plan to hike through the jungle, which you absolutely should. Bug repellent and a camera are also highly, highly advisable.
2. Making chocolate from scratch
Sure, the Museo de Oro is a great primer on pre-Columbian history, but indigenous groups still thrive in Costa Rica, and their modern-day influences and accomplishments are just as important. On the southern Caribbean coast, for example, you can delve into the country's cacao heritage. Several nonprofit organizations and indigenous groups work together to teach visitors about the cultural and historical importance of chocolate in Costa Rica, and it's definitely something you should experience with both your eyes and your taste buds.
Visit nearby plantations and otherwise edify yourself with a comprehensive understanding of cacao — and then get in on the good stuff by joining a cacao ceremony where the beans are harvested, twice-roasted, pulverized, and mixed into a thick and sumptuous cup of hot chocolate. Don't be mistaken — this is no Swiss Miss. Bribri chocolate is bolder, fruitier, and has at least as much kick as a cup of Costa Rican coffee.
3. Watching distant lava flows from the comfort of magma-heated hot springs
I remember my first trip to Costa Rica, sitting at a thermal pool bar heated by the nearby Arenal volcano. While chatting with the bartender at dusk, he nonchalantly nodded at something behind me. I turned and saw neon. Glowing lava rivulets were slowly streaming down Arenal's silhouette. From a comfortable distance I was instantly transported into a state of pure child-like giddiness. It was a moment I never thought I'd witness, and surely one I'll never forget.
While Arenal is still active, it has entered a resting stage and activity has been less common since 2010. In Arenal National Park, you can watch tiny puffs send giant rocks tumbling down the crag's face, leaving dusty trails in their wake. You can hike around the adjacent lava fields, or simply feel dwarfed by its immensity in a moment of meditation. Other popular volcanoes in Costa Rica include Irazú, Poás, Rincón de la Vieja, Barva, Tenorio, and Turrialba. Even if Arenal isn't going, another might be.
4. Waterfall jumping
First and foremost, this entry merits a disclaimer: Don't be a bozo — always have a conversation with locals before jumping. They'll tell you about water levels, entry points, and safe access. The correct information will calibrate your safety gauge with your thrill barometer.
That said, a rejuvenating plunge will surely put the bounce back in your step as you saunter away feeling like you've slayed a dragon. Waterfalls are literally all over the country — some of the better known (and better traveled) are found in Montezuma and near San Isidro. Pro tip: Go feet first, point your toes, clench your butt cheeks, and have a good photographer standing by.
5. Tasting Costa Rican Caribbean food
So what's so different about Caribbean food in Costa Rica that it warrants its own aside? Quite a lot, in fact, but the main variant is the coconut. Driving south from Limón, you'll start seeing roadside stands selling different versions of homemade coconut oil (one's for cooking, the other for topical use) and cocadas (brown sugar coconut brittle). Another historical and key ingredient in the area is cacao, which explains all the homemade cocoa butter and artisan chocolate you'll see for sale along Route 36.
Beyond these introductory items, you embark on true a gastronomical odyssey you won't find anywhere else in the country: pan bon (a dark and aromatically spicy-sweet bread made with candied fruit and coconut), rondon (a Caribbean bouillabaisse with a spicy coconut milk, seafood, and tubers), rice 'n beans (different from gallo pinto, with red beans, thyme, scotch bonnets, and coconut milk), and agua de sapo (think lemonade with ginger). The list goes on — callaloo, akee, Johnny Cakes, pati, jerk chicken. Look for any restaurant with a woman's name on it (usually beginning with Doña), and you're in for a steaming heap of comfort food.
I highly recommend a siesta on a beach hammock afterwards.
6. Taking in a Saprissa vs. La Liga game
Like many Latin American countries, fútbol (that's soccer for you US travelers) reigns supreme in the world of Costa Rican sports. There's La Sele, Costa Rica's national team (which everybody loves), and then there are San José's two rival league teams: La Liga and Saprissa. They have competed — vehemently so — for notches in their belts for decades, in a match that's come to be known as the Clásico.
Founded in Alajuela in 1919, La Liga's colors are black and red, and they're affectionately referred to as Los Manudos (the big-handed ones) by their supporters (their full name is Liga Deportiva Alajuelense). Saprissa was founded 16 years later in Cartago; they fly purple and white and go by the endearing moniker El Monstruo Morado (the purple monster).
The two met on the pitch for the first time in 1949, La Liga clinching the win by one goal, ending the match at 6-5. Over the last 63 years, the rivals have fought it out over 330 times, with Saprissa holding the lead with a tally of over 130 wins. Choose your side carefully (or, more likely, just go for the experience)!
7. Eating gallo pinto for a week straight
At first glance, this might not seem like the most bucket-list-worthy accomplishment. For many travelers, the omnipresence of gallo pinto (the national dish of beans and rice) can quickly become tiresome. However, variety is in the eye of the beholder: Once you realize the dish's adaptability, its propensity to keep you full and energized, and its basic-yet-healthy composition, you'll be one step closer to becoming more tico (Costa Rican) than before.
Yes, it is probably on every local menu. Yes, it's fantastic with fried eggs and tortillas in the morning, "scrummy" for lunch, and tantalizing with pollo en salsa de tomate (chicken in tomato sauce) for supper. Gallo pinto wants to be your friend, and you'd be so lucky to count it among your own. In short, embrace the pinto.
8. Witnessing an arribada
Arribada means "mass arrival." I've been fortunate enough to witness one arribada of olive ridley turtles, and a nesting of a single, leviathan leatherback, but these events happen all the time in Costa Rica. Although protection measures keep a limit on the number of visitors, with the right planning and the proper motivation, you can bear witness to one of nature's greatest spectacles. Arribada numbers can peak over 100,000 as the sand disappears beneath throngs of turtle shells looking to perpetuate the species.
There are four types of sea turtles that frequent the gently sloping, fine-grain beaches on either side of the country. Green turtles nest from June to October on the northern Caribbean Coast; hawksbills bob up in the southern region of the same coastline near Cahuita in September and October; olive ridleys nest throughout the year, with a concentration in July through November along the Pacific Coast; and the biggest of them all — the grand poobah — is the leatherback, which nests from March to July in the Caribbean and September to March in the Pacific.
9. Renting a car and road tripping the entire nation
Size-wise, Costa Rica falls on the smaller end of the spectrum — it's smaller than Lake Michigan or West Virginia, for instance. You can drive from the Pacific Coast to the Caribbean in one day and have enough time for a beach nap on both. Sure, domestic flights are cheap and quick, and public transportation will get you where you need to go without the hassle of asking for directions, but you're missing out on something that these two former modes of transportation can't offer — the freedom to explore.
I've driven all over the country and, while the main highway infrastructure is well-maintained and convenient, true adventure lies on the back roads. I'll never forget the cautious ambling about boulders, the unexpected agrarians inviting me for a cafecito, or forging through shallow streams in small coastal towns. One of the best ways to get to know the lay of the land and meet locals is to stray from the tourist track, and Costa Rica is particularly suited for this type of travel.
Pro tip: Definitely opt for the GPS from the rental agency.
10. Taking part in a mejenga
Mejenga is Costa Rican slang for a pickup game. Whether it's basketball or fútbol, this is something you should do as a visitor — it's a great way to get to know a country and its people, forcing you to step outside your comfort zone and engage. Imposing language barrier, you say? That's no excuse. Organized sports are the great equalizer in a multilingual world. Sure, you might not know what diay means or how to use it, but you can surely understand a leading pass or celebratory high five.
If you have more time to spend — say as an international student or volunteer — I urge you to consider joining a local sports league. You might even get scouted by a local basketball team — like I was — and wind up being the only gringo. Even if you choke under pressure like I do, the friendships forged over practice, pickup games outside the league, and post-game rounds of Fanta at the local corner store make it totally worth it. To this day, my teammates, coach, and I still keep in touch.
11. Just getting in the water already
Perhaps just as lush and alive as the tropical rainforests are the coral reefs scattered along Costa Rica's coastline, just out of sight. Whether you choose to snorkel or scuba, options abound all over the country. You can easily find local guides who know the ins and outs of the area, including important safety information on tides, potentially dangerous species, and best practices when it comes to the sustainability of said reefs. Slipping under the threshold and exploring labyrinthine reefs teeming with life…there's nothing like it.
Some of my favorite spots for snorkeling are off the coast of Curu Wildlife Refuge, where you'll easily spot a variety of crustaceans, pufferfish, multicolored starfish, octopuses (or "octopudes" if you're feeling frisky), and even barracuda. If you're scuba-certified (or looking to be), a popular destination for divers is Isla del Caño off the Pacific Coast, renowned for its population of hammerhead sharks and its appearance in the first Jurassic Park movie.