in paid partnership with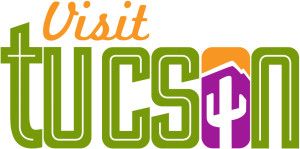 Modern Tucson, a UNESCO City of Gastronomy, was built on top of a 4,000-year-old farming village. How's that for culinary distinctiveness? Taking cues from this history, chefs here have mastered the tastes of the Sonoran Desert. "Eating local" means savoring rare flavors like agave, prickly pear, and chiltepín. And while the taco will always have a special place in our hearts (as evidenced by its popping up multiple times on this list), there's plenty of room for more.
1. Chiltepin Cold Brew – EXO Roast Co.
If there were ever a perfect place to enjoy your daily coffee fix chilled, it's Southern Arizona. Head to EXO Roast Co. on North Sixth Avenue for energy-producing bottled cold brews. Their mesquite cold brew will definitely hit the spot, but it's their sweet and spicy chiltepín-infused cold-brewed coffee that gets the most attention. The rare and tiny chiltepín chiles used in their brew are sourced from the foothills of the Sierra Madres, and their spiciness adds a little extra punch — on top of that caffeine hit.
EXO Roast Co. is open from 7am to 6pm daily, with live music some nights and the chance to get some late-day breakfast no matter the schedule. The EXO Bar is open Thursday – Saturday, 6pm – 11pm.
2. The Sonoran hot dog – El Guero Canelo
Cities around the US all seem to have their own take on the humble hot dog, but it's the Tucson Sonoran hot dog that received the James Beard Award. And don't you forget it.
How's it different from the grub at your family BBQ? It's not…assuming your uncle whips up a bacon-wrapped dog stuffed into a traditional Mexican-style bolillo bun and throws in jalapeño sauce ("just for a bit of a kick") along with beans, grilled onions, tomatoes, mayo, and mustard. And, you know, he's an award-winning chef.
And since that's probably not the case, grab a dog at El Güero Canelo (three locations around Tucson; the fourth is a meat market). The owner, Daniel Contreras, is a baseball fanatic, so it should come as no surprise that he'd craft the perfect hot dog.
3. Tucson's original Mexican restaurant – El Charro Café
This place is practically a local a pilgrimage site. El Charro Café, the nation's oldest Mexican restaurant in continuous operation by the same family, has been serving residents of Tucson for over 95 years. Monica Flin, the café's founder, is often credited as the creator of the much-loved deep-fried burrito, or chimichanga.
You can still visit the café's original location in downtown Tucson on N. Court Avenue, as well as newer locations in the Foothills area and Oro Valley. The staples — burritos, tacos, and carne seca (their most famous dish aside from the chimi) — are too heavenly to be judged, and you'll find a number of vegan and gluten-free options as well.
4. Raspados – all over the city
There's no better way to cool down from the intense summer heat than with a raspado. Think a snowcone or shaved ice but fancier — none of those sugary rainbow syrups, but instead heaps of real fruit and real fruit juice. This intense frozen treat can be found throughout Mexico, Central America, and thankfully right here in Tucson.
Order your raspado with lechera, or sweetened condensed milk, for an extra sweet punch that pairs well with pineapple or strawberry. If you're more in the mood for an ice cream raspado, look for the menu option that includes nieve. For more of an authentic Mexican flavor, try your raspado with a bit of lime juice, saladitos (salted, dried plums often coated in sugar or chili), or some sweet-and-sour chamoy sauce.
You'll find raspados around Tucson, but it's worth tracking down Crush Gourmet Raspados — which operates out of a roaming food truck — or heading to Oasis Fruit Cones for their famous strawberry and mango version.
5. Whiskey del Bac – Hamilton Distillers
There's no better way to experience the true "spirit" of Tucson than by knocking back a bit of mesquite-smoked whiskey. Tucson's Hamilton Distillers dry their malt over a mesquite fire using a tree native to the Sonoran Desert known as velvet mesquite — instead of peat — to create a flavor distinct to the American Southwest.
The distillery is Arizona's only malt house, and it's open for public tastings and tours. One-hour tours are offered on Saturdays for all ages, but only those 21 and over will be allowed to sample their famous Del Bac Dorado mesquite-smoked whiskey. (Note that reservations are required and can be booked online through their website.)
6. Traditional Mexican pastries – La Estrella Bakery
Panaderías, or Mexican bakeries, have mastered a sort-of fusion cuisine. Europeans introduced wheat to Mexico and brought with them their bread-making techniques, and then many an abuelita went on to add her own local ingredients — and baking tricks — to create a wide range of delectable sweet breads.
Tucson's La Estrella Bakery has two locations to sample tasty croissant-looking cuernitos, elotes, hebillas, and lenos. Known as pan dulce, these Mexican sweet breads come in a variety of sizes, colors, and flavors. They're often topped with a sugar-crust pastry and eaten with coffee, milk, or hot chocolate. They've become a staple throughout Mexico and Latin America — and right here in Tucson.
7. The Pico de Gallo Fruit Cup – Taqueria Pico de Gallo
You may be familiar with pico de gallo, that chunky Mexican salsa of chopped tomato, onion, pepper, and cilantro. But unless you've been to Tuscon — and specifically Taqueria Pico de Gallo — you don't know the Pico de Gallo Fruit Cup. We're talking huge chunks of coconut, pineapple, watermelon, mango, jicama (the exact ingredients vary depending on what's fresh and in season) topped with lime juice and Tajín, a combo spice of chile powder, lime powder, and salt. That part's optional, but the spice really brings out the sweet flavors in the fruit.
It's the perfect snack, or makes for a great dessert to follow the excellent fish tacos that grace the menu here.
8. Craft beer infusions – Pueblo Vida Brewing Co.
If you're looking to up your cred on your Untappd profile, get to Pueblo Vida Brewing Co. Finding rare beers doesn't have to be a quest — just sit down in their taproom and get to ordering. It's about working smarter, not harder.
The small downtown taproom offers a collection of local brews — IPAs, pilsners, stouts — but it's Pueblo's special weekly infusions that make headlines. Every Tuesday, they throw an extra-special ingredient into one keg of their traditional brews. The single-keg concoction is only available at their taproom, making it an actual "limited edition."
One of their recent weekly creations was the Prickly Pear Pale Ale infused with fresh lemons — these are brews by a bunch of desert-dwellers, after all. And if you fall in love with the can't-get-again taste, just grab a growler.
9. Bread crafted with heritage grains – Barrio Bread
Always using locally sourced grains grown and harvested in Southern Arizona, Don Guerra knows the art of the carb. Barrio Bread started out as a small garage operation and has become one of the region's finest artisan bread-makers. Located in the Broadway Village Shopping Center, Barrio prepares its loaves using the ancient methods of slow fermentation and hearth-baking, resulting in final products that are totally Tucson. As if bread-making isn't difficult enough, the loaves often come complete with stenciled designs that can only be described as fine art.
There are tons of options, but your eye will probably gravitate toward their apricot-cranberry pain au levain, their walnut-cranberry sourdough, or their specialty organic whole-grain bread containing 100% einkorn flour. What's einkorn flour? Only the oldest wheat ever found. But the true Tucson winner is their signature loaf — made from a blend of locally grown White Sonora wheat — which you'll recognize by the saguaro stencil on top.
10. Offal, Mexican-style – Tacos Apson
Yep, more tacos — but these are different. If you want to test your bravery, check out the offal cuisine at Tacos Apson. Far from being "awful," the offal dishes here are actually quite delicious…if you can get past the fact you're eating an animal's internal organs.
Offal is packed with a lot of essential nutrients and vitamins — and it's extremely affordable, though it's an acquired taste (hey, so is beer!). Tacos Apson knows how to prepare offal dishes in a way that may change your mind, though. You'll find a variety of unusual tacos with ingredients like lengua (beef tongue), tripe (stomach lining of a cow or sheep), and even huevo becerro criadillas (that'd be testicles). Those not as courageous should know they also have great carne asada, delicious seasoned beans, and a creamy, custard-y, caramel-y flan.
11. Vegan Mexican food with serious flavor – Tumerico
Sometimes you want fancy results without putting in the fancy work — or opening the fancy wallet — and that leaves a teeny tiny sliver of restaurant options. Tumerico has hit that balance. It's an ultra-casual setting where you can help yourself to free coffee as you dive into vegan, organic, and gluten-free options sourced from local farmers. This might be the freshest food in Tucson, highlighted by the fact that the menu is always changing with the seasons.
Arepas, sopes, tostadas — it's all good. Drink it down with their turmeric lemonade to double up on the Tucson flavors.