in paid partnership with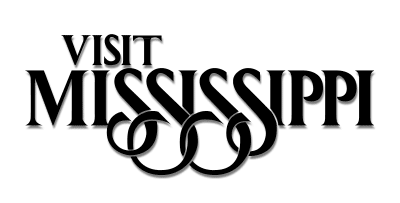 If you know anything about Mississippi (or college sports), your only association with the city of Oxford is probably the University of Mississippi (aka "Ole Miss"). And while the school and the academic bent it lends to the town are certainly a big part of life here, there's so much more. Here are 11 reasons why Oxford deserves more than a pigeonhole, and why a trip might just surprise you.
1. You'll be walking in the footsteps of some truly great writers.
Oxford can claim a lengthy list of famous-writer residents over the years, including Richard Ford, John Grisham, and Willie Morris, but Nobel Prize winner William Faulkner is arguably the best known. Author of The Sound and the Fury and As I Lay Dying, among many other celebrated novels and shorts stories, Faulkner purchased a Greek Revival home outside of town in 1930. He named the estate Rowan Oak and went on to raise his family and write some of his most famous works there.
In 1972, Faulkner's daughter, Jill Faulkner Summers, sold Rowan Oak to the University of Mississippi with the idea that it could become a place for visitors from around the world to learn about Faulkner, both the man and his writing. For $5, you can tour the interior of the home — visiting the grounds is free and open year-round dawn to dusk — and immerse yourself in the place where Faulkner and his family lived and worked for over 40 years.
2. You'll put your mountain bike to good use.
The highest elevation in Mississippi may be 807 feet (atop the generously named Woodall Mountain), but that doesn't keep Oxford from having some great mountain biking trails — the best in the state, actually.
Right next to the University of Mississippi campus is the South Campus Rail Trail, and you can easily get there from downtown Oxford (the entire city is incredibly bike-friendly, with bike paths just about everywhere). Otherwise, Clear Creek Trail is the one for the pros — it plays host to the Clear Creek Challenge XC Race in September. The 13-mile loop is a 30-minute drive from Oxford, near Sardis Lake, and with an elevation differential of 100 feet and plenty of ups and downs, you might just forget where you are.
3. You'll tailgate in your Sunday best.
Again, it's no surprise that folks here take college football very seriously. But while tailgating might qualify as a national pastime, in Oxford it approaches a religious experience. Entire fall schedules — including major life events — are planned around whether Ole Miss is playing at home or away.
When the team does grace Vaught-Hemingway Stadium, tailgating is an all-day event in The Grove, and fans go all out. It's common to see folks in dresses and suits more typical of Easter Sunday, and tents decked out with linen tablecloths and chandeliers. And with incredible Southern food at every turn, it's no wonder Sporting News called this spot "the Holy Grail of tailgating sites."
A couple hours before the game, the team files through The Grove on the Walk of Champions on its way to the stadium. Many fans follow the players to take their own seats for the game — although just as many stay in The Grove to continue the party, cheering on their team from portable televisions or their phones. Check the schedule and practice your Hotty Toddy yell!
4. You'll tour from the top deck.
It's probably not a surprise that Oxford is named for the famous England university town. What can cause a double-take, however, is the bright red double-decker buses you'll see around town, especially near the Square. The buses are straight out of Britain, imported to Mississippi in 1994, and have since become iconic for America's Oxford as well. The town has four of the double-tall beauties and runs seasonal historic tours with them.
When not in use for tours, the buses — which can carry 64 people; 36 on the upper level and 28 below — often show up during Oxford Art Crawls, local festivals (including the namesake Double Decker Art Festival), and other events. They can also be rented for school groups, weddings, conferences, private tours, and other functions.
5. You'll visit the birthplace of some of your favorite music…
Despite its size, Oxford is home to a notable Blues record label, Fat Possum Records, as well as Sweet Tea Recording Studio. The two are responsible for music by The Black Keys, Gavin Degraw, Bass Drum of Death, Modest Mouse, Colour Revolt, R.L. Burnside, and tons more.
6. …and listen to it live in William Faulkner's horse stable.
Kind of. Oxford's Lyric Theater began its life in the 1800s as a stable owned by William Faulkner's family. In the 1920s, it was converted to a movie theater and named The Lyric. In the 1980s, it served as office space and a health center before realizing its current role in the early aughts as a live performance venue, reclaiming the old name. These days, you can join hundreds of your closest friends at The Lyric to watch Corey Smith, Dr. Dog, or The Mountain Goats (in 2018, at least).
7. You'll peruse one of the country's best independent bookstores.
When it comes to independent bookstores, the likes of NYC's the Strand and Portland's Powell's Books dominate the conversation. But Square Books, named for its prominent location on the historic town square, deserves mention in the same breath. The two-story space, founded in 1979 by Richard and Lisa Howorth, hosts over 150 author events each year and carries an impressive collection of signed or collectible books. Besides current bestsellers, Square Books specializes in Southern fiction, history, and literary fiction.
As it's grown in popularity and prestige, the bookstore has continually found itself outgrowing its space, and so over the years has expanded to two additional, specialized locations: Square Books Jr. and Off Square Books. The former houses books for children, teens, and families. Bring your kids to storytime on Wednesday and Saturday mornings, or just stop by to pick up a puzzle, toy, or gift.
Off Square Books is the "lifestyle and leisure" branch, where you can find books on cooking, art, fashion, travel, hobbies, and more. Magazines, gifts, bargain books, and used books round out the selection. Off Square has the most space, and therefore is the location of most author readings and signings, as well as music events and discussions.
8. You'll eat nationally recognized cuisine…
For its size, Oxford has an impressively large number of James Beard Award nominees and winners. Topmost is Chef John Currence and the City Grocery Restaurant Group, which has four restaurants under its umbrella: City Grocery, Snackbar, Big Bad Breakfast, and Bourè. Currence took home the James Beard Award for "Best Chef – South" in 2009 (along with many other awards and accolades over the years), has been invited to cook at the James Beard Foundation multiple times, and has seen his sous chefs receive Beard nominations as well.
Saint Leo is the latest Oxford spot to join the James Beard nominee ranks, as a semifinalist in 2017 for "Best New Restaurant." It combines restauranteur Emily Blount's big-city style (she was born in northern California and lived in New York City for more than 10 years) with the smaller-scale hospitality only Mississippi towns like Oxford can offer. The menu features Italian-inspired bites such as farinata (chickpea crepes with rosemary and sea salt) and upscale pizzas topped with radicchio, gorgonzola, and speck.
9. …and learn about the unique food culture of the South.
Oxford is home to the Southern Foodways Alliance, which "documents, studies, and explores the diverse food cultures of the changing American South." After digging into the local cuisine, dig deeper into how food has shaped the South (and vice versa).
The Southern Foodways Alliance is based at the Center for the Study of Southern Culture at the University of Mississippi. Between putting out great podcasts, producing local-focused films, publishing the works of great Southern writers, maintaining a collection of oral histories, and hosting events — all with the stated mission to "serve as progressive catalysts for the greater South" — this is a busy place, so make sure to check out their calendar. Through various media, they tell honest, challenging stories — exploring race, class, religion, gender, and more — through food. The big event of the year is the annual symposium, which takes place every October.
For the record, the Southern Foodways Alliance relishes in being a little offbeat. Members once created a bacon tree, draped with slices of cured pork belly. As they say, "We are serious about our work, but not too serious about ourselves. After all, we're citizens of the Banana Pudding Republic!"
10. You might even dine in a former carwash.
With the best breakfast tacos (served all day) and Vietnamese-style coffee in town, Oxford Canteen may be one of the newer restaurants in the area, but it's already gathering a cult following. Living up to the motto, "Eat like you mean it," the Canteen manages to serve up — with equal aplomb — classics like griddle dogs and desserts like their "ooey gooey" buttercake bars.
Canteen's chef Corbin Evans seems to be drawn to unconventional locations. The restaurant's first iteration, opened in 2014, was set in an alley, and now it enjoys a larger space in a converted gas station and carwash. Through the move, Evans brought the dishes that gained popularity in that alley — like the beef brisket grilled cheese with Sriracha mayonnaise and vegetarian "dirty grains" packed with roasted vegetables — and has continued to innovate his menu in the new location. Check the specials board for the soup, salad, and sandwich of the day, or time your visit with one of the multi-course prix-fixe meals with wine pairing.
11. You'll enjoy public radio live.
Remember Off Square Books? It's also where you can see a variety of live performances under the umbrella of the Thacker Mountain Radio Hour. In a vein similar to Prairie Home Companion, Thacker Mountain features musical performances and author readings recorded in front of a live audience and aired on Mississippi Public Radio. The free show is taped on Thursday evenings in the fall and spring.
Two-time US Poet Laureate Natasha Trethewey and Nobel Laureate Orhan Pamuk are just two of the literary greats who've visited the show, and the music roster includes names such as Elvis Costello, North Mississippi All Stars, and Amy Ray of the Indigo Girls, in addition to the Thacker Mountain Radio house band. Oxford at its finest.