12 Facts About Macao That Will Surprise You
in paid partnership with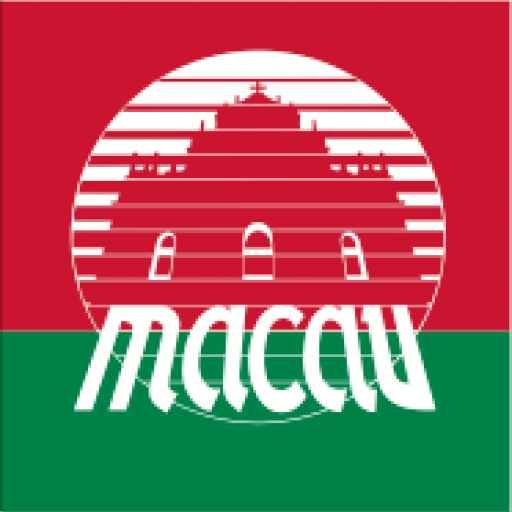 Macao — sitting on the tip of a peninsula in southern China, just across the bay from Hong Kong — is one surprise after another. Opulent resorts, ancient Taoist temples, and elegant Portuguese period buildings stand shoulder-to-shoulder, three worlds colliding into one modern destination. The arts and culture scene is just as intriguing — traditional Chinese opera and cutting-edge contemporary art both share the spotlight.
A complex history and intermingling of cultures mean that Macao has plenty of secrets to discover — here are just a handful.
1. Its city center is packed full of historic Portuguese buildings…
Macao was heavily influenced by the Portuguese from the 16th century right up until 1999. You'll find pastel-colored Jesuit churches and Mediterranean-style houses lining its streets; the UNESCO World Heritage-listed Ruins of St. Paul's, a towering facade perched high on a hill; and imposing Mount Fortress, a well-preserved defensive structure with views over the city (all free to enter, save the houses). Hand-painted ceramic tile street signs add an extra touch of European flair.
2. …and its Chinese temples are known for colorful festivals…
Macao has a full festival calendar and plenty of temples (definitely check out A-Ma Temple, which existed long before the Portuguese set foot here). Visit at any time of year to see tall lit candles and brightly painted entrances shrouded in incense; visit during festival periods and you'll see spectacles like dragon and lion dances, traditional Chinese opera performances, and rows and rows of roasted suckling pigs lined up as offerings. Check the Calendar of Events for full details of what's on.
3. …but in Macao, it's all about the sea.
Macao's history has always been intertwined with the sea. It began as a tiny fishing village, where locals would pray to the maritime gods for a good catch. The more than four centuries of Portuguese influence changed little — visit the aforementioned A-Ma or Pak Tai Temple, and you'll see those same spirits continuing to hold sway. Or pop into Camões Garden (free entry), where there are elaborate mosaics depicting seafaring scenes. In Macao, you'll never forget you're on the coast.
4. Chefs here were doing fusion way before it was cool.
With a mix of Chinese and Portuguese food traditions — plus a generous dollop of Southeast Asian flavor thanks to the city's trading connections — Macao cuisine is defined by fusion. Today there's lots to sink your teeth into, from (19!) fancy Michelin-starred restaurants to awesome hole-in-the-wall spots waiting to be discovered, like those on the bustling Taipa Food Street. Head there for budget-friendly Macanese treats like spicy, curried fishballs and piping-hot egg tarts.
5. Hong Kong locals come to Macao to shop.
A fast ferry travels between Hong Kong and central Macao in about an hour, making it a prime day-trip destination for Hongkongers. It's also a prime shopping-trip destination, as there are practically too many glamorous malls and boutiques to choose from. Hongkongers don't need to exchange money for their trip, either — the Macanese pataca is pegged to the Hong Kong dollar at a 1:1 rate, and both currencies are accepted by shops and businesses.
6. In Macao, you can ride the world's first figure-eight Ferris wheel…
You can soar up to a height of 426 feet on the Golden Reel, a figure-eight Ferris wheel set snugly between Studio City's two Gotham-esque towers. The resort is inspired by Hollywood and the movie industry, and this blockbuster-worthy ride is designed to look as though the building was hit by two fiery asteroids. Eight is seen as one of the luckiest numbers in Chinese (as it sounds like the word for "fortune"), so it could also bring you good luck — a certain bargain at $12.80 USD a ride!
7. …take the shortest cable car in the world…
Make sure during your trip to head up Guia Hill for the views, but if you don't fancy the steep walk up to Guia Lighthouse, you can ride a cable car instead. With a journey time of around one minute, it's the shortest of its kind in the world, costing a mere $2 MOP (around a quarter) per ride. Catch it just inside the entrance of the Flora Garden, along Avenida Sidónio Pais.
8. …or go for one of the world's longest bungee jumps.
Bungee jumping is one thing…bungee jumping off the iconic Macau Tower is quite another. At 764 feet, this is one of the longest jumps in the entire world — it even necessitated the creation of a new kind of cord that could withstand the gigantic drop. You'll actually start slowing down 90 or so feet before you rebound back up, and the cable system prevents you from going too far in any one direction.
9. There are ample hiking trails and even a black-sand beach.
Most people associate Macao with glitzy resorts and busy city streets; fewer know that the territory has a wilder side. Head south for seemingly untouched coastline, the sleepy village of Coloane, and the black-sand shores of Hac Sa Beach (get there fast, as it may not remain black for much longer; to combat erosion, the government has started to top up parts of the beach with yellow sand). Hiking paths crisscross Coloane and the nearby district of Taipa, as do nature trails where you can spot local birds and other wildlife.
10. The city hosts a giant fireworks contest every year.
The Macao International Fireworks Display Contest is an annual event that pits international pyrotechnic teams against each other in a competition to create the most dazzling display (it's basically the Olympics of explosions). It's visible from locations all around the city, and each country brings its own definitive style. 2019 marks the 30th anniversary, which means an extra-long extravaganza that will extend into the first week of October, and it's going to be spectacular.
11. Its resorts have to be seen to be believed.
Macao is home to wildly opulent integrated resorts where you can shop, dine, and browse a dizzying display of entertainment options all under one roof. With everything connected, it's like wandering a small city. Float along a realistic replica of a Venetian canal in the City of Love (complete with opera-singing gondolieri), see a spectacular water show at the City of Dreams, thrill to the high-tech simulator rides at Studio City, or just spend an afternoon lounging at the waterpark.
12. UNESCO knows Macao well.
In 2005, UNESCO put a whopping 22 Macao sites on its World Heritage List, under the umbrella of the Historic Centre of Macao. We've already touched on St. Paul's, the A-Ma Temple, and the Guia Fortress and Lighthouse. Here are a few more highlights:
The neo-classical Leal Senado Building was built in 1784, home to Macao's first municipal chamber.
Mandarin's House, dating to 1869, is a beautiful 60-room complex that was once the home of author Zheng Guanying.
The pastel-hued Dom Pedro V Theatre, constructed in 1860, is the oldest theatre in all of Macao — it was also the first Western-style theatre in all of China.
But it's not just history that UNESCO has recognized Macao for — it was also named a Creative City of Gastronomy. Clearly, there's a lot to cherish — and explore! — here.
What did you think of this story?