in paid partnership with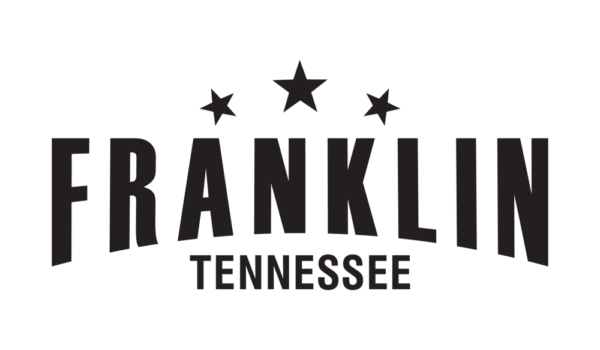 Franklin sits along a stretch of I-65 just south of Nashville, Tennessee — the same route both music celebrities and us commoners traverse when seeking respite from city life. Named one of "The South's Prettiest Towns" by Southern Living, this place draws out its syllables smoother than Tennessee whiskey and even sweeter than strawberry wine. (Forgive the Chris Stapleton reference, but he does live in these parts, after all.) Here are 12 reasons to be Franklin-fascinated.
1. It's pretty haunted.
The Battle of Franklin was one of the bloodiest Confederate disasters of the Civil War. When the dust settled and the smoke cleared following the fighting on November 30, 1864, more than 10,000 Americans were either killed or severely wounded, the majority representing the South.
The Lotz House served as a war hospital during this time (you can still see contemporary patients' blood stains in a handful of the rooms), and Travel Channel has named it "one of the most terrifying places in America." The oldest ghost tour in Tennessee — Franklin on Foot — takes you here, through the nearby battlefield, and all over downtown (where there's totally a dog spirit barking its way through the streets). Definitely bring your camera for this one, and snap photos when you feel something…not necessarily when you see something.
2. We've got a theatre that doubles as a time capsule.
The Franklin Theater has served as a Main Street mainstay since 1937 — I spent many a Saturday night here during my early college years. Back then, The Rocky Horror Picture Show was the reason to go, complete with audiences hurling toast, rice, and even toilet paper at the stage. Since the theater's detailed restoration, I sincerely doubt disrespect of any kind would be allowed in such a beautiful space.
You can grab a bucket of buttered popcorn for screenings of the latest blockbusters, sure, but you can also catch musicians like Sheryl Crow and Keb' Mo' taking to the stage. Live theater and special events also share the playbill from time to time, and to top it all off, this-LEED certified building serves local craft beer and wine. You might wanna change out of that t-shirt for this one.
3. You can drive through 10,000 years of North American history.
The Natchez Trace Parkway stretches 444 miles from Tennessee down to Mississippi, marking an ancient game and trading trail used by Native Americans. An exquisite drive, the Trace (as we like to call it) offers some of the most scenic hiking in the area.
If you're a fan of the Insta, drive a few minutes west of downtown Franklin and grab a sunset shot at Double Arch Bridge, which crosses about 150 feet above Birdsong Hollow (or "holla," if you're from this neck of the woods). There are two spots from which to score the perfect shot: At the north end, park and catch the valley view from above. Or exit the Trace and swing around to Tennessee Highway 96, the road crossing under the bridge, for another great angle.
When your camera needs a nap, hit the trails. Timberland Park is less than a mile from the bridge, where old logger trails now offer hiking and birding galore. It's the first of many stops you'll want to make on this seemingly never-ending, magical road.
4. We've got a year-round farmers market.
The Franklin Farmers Market is one of the few markets in Tennessee that runs all four seasons — and it's one of the state's best. If someone can make it, bake it, or grow it, this market has it. Living in Franklin gets you used to eating fresh, always.
The 70+ farmers set up shop each Saturday morning under the back sheds at the Factory at Franklin, and area chefs start their day early by shaking a few hands here. Tastings are offered at random booths (seriously, the tomatoes! Juice will run down your arm), and come fall and winter, you might pardon a turkey or snag some Santa time.
5. This is wine country…
The Firefly Rosé from Arrington Vineyards is probably the closest thing you'll get to strawberry wine, and funnily enough, this estate winery is actually co-owned by a Chris Stapleton-adjacent Franklinite: Kix Brooks. To get here, head for the southern hills just off Hwy 96 via Patton Road. You'll spot a sunflower field in its full, blooming regalia, and on the other side of the road: vines, vines, vines. Somewhere in this field of grapes, you'll find a tasting room open seven days a week, where the staff will encourage you to load up a picnic basket with goodies to savor out in the vineyards.
Each weekend, a free concert series known as "Music in the Vines" takes center stage — the largest of them all happens in August when Kix Brooks himself headlines a free show kicking off harvest time. This is as awesome as it sounds, so, yes, expect friendly competition for good seats!
6. …and cheese country…
A perfect complement to that glass of wine can be found just six miles from downtown Franklin at Noble Springs Dairy. It's a small, family-owned goat/dairy/artisanal cheese-making operation on the way out to Leiper's Fork, just off "the Trace." Justyne and Dustin Noble are the owners/operators, and each of their goats has a personality, name, and purpose on the farm, where the animals forage to their hearts' content.
Most popular for their fresh chevre (look for it on some of Middle Tennessee's finest menus), they also produce a bangin' Southall Gouda, aged for at least 60 days, and a rich Harpeth Fleur, a soft-ripened goat cheese with a bloomy rind. Set up a tour, and the Nobles will even let you come love on the goat babies during "kidding" season. No kidding.
7. …and beer country.
Derrick Morse and Chad Frost joined forces with celebrity chef Maneet Chauhan to create Mantra Artisan Ales. Situated in a fairly nondescript part of town, they're anything but nondescript, their menu drawing inspiration from craft beers from around the globe.
One of their most interesting flagship beers is the Saffron IPA. This is not your run-of-the-mill hipster brew — Cascade, Centennial, and Citra hops leave a few floral notes on your palate, but the flashes of saffron and cardamom steal the show. Grab a pint of your favorite and sit a spell, or stock up for a special occasion — otherwise known as any day that ends in "y."
8. Our music roots are always growing.
Long gone are the times when stars and bars made up the music scene here — these days, a bevy of festivals and events happen throughout the year, showcasing how deep Franklin's music roots really run.
A perfect example of this is the Pilgrimage Music and Cultural Festival, taking place every September. There's a smidge of a Bonnaroo feel to this two-day event, but it's mixed with a much tamer ambiance. You may just catch a glimpse of Chris Stapleton in his natural habitat, not to mention Jack White, Dave Matthews, and Lionel Richie, to drop a few fellers' names. Don't miss the Made South Makers Village, either, where local artisans are showcased right on the grounds of The Park at Harlinsdale Farm.
9. And oh, the restaurants.
If someone asks you, "Did you eat yet?", the answer isn't as simple as "yes" or "no." Go ahead and "make out your dinner" at one of the Franklin dining options running the gamut:
Really, there's never enough time to cover good eats in Franklin, let alone the county. Start with one of the above, and ask your server or bartender for other recommendations. They'll set your wagon straight every time, as they live and breathe Southern hospitality.
10. It's got a past we can all learn from.
African Americans — many of them slaves — made up more than half of Franklin's population prior to the Civil War. Lincoln's Emancipation Proclamation freed those slaves, sure, but conditions didn't necessarily improve after the war. The Franklin Riot of 1867, in which 39 people died, exemplified the racial tensions that persisted — not just here, but throughout the South.
The Franklin African American Heritage Tour is a self-guided, two-hour driving tour of the town and its history, as seen from the perspective of its African American citizens. It begins at the visitor center and runs through 23 fascinating stops, the last of which is Carnton (pictured above), a former Civil War field hospital and battle location where slave quarters still stand. Sounds a bit heavy for a vacation activity, you might say. We must learn from history, y'all. You gotta stop sleeping in order to be woke, and this tour serves as one hell of an alarm.
11. You can find everything under one roof (well, almost).
The Factory at Franklin — just up the road from Main Street, across the way from the Pilgrimage Festival — is a living, breathing treasure chest. It's home to the Franklin Farmers Market. A gaggle of antique stores. A collage of restaurants like Funk Seoul Brother, Franklin Juice Company, and MAFIAoZA's Pizzeria. Art studios and event halls. It. Is. Huge.
On the National Register of Historic Places, the former 1920s Dortch Stove Works factory is now a town cornerstone — it's where old meets new in Franklin. There's always something fun going on, and if you've ever got time to kill, kill it here. It's like a deconstructed, gritty Union Station, with multiple levels and warehouse vibes — only you'll never miss your train.
12. You can't leave without sampling our bourbon.
What list tipping its hat to Southern history is complete without a nip of whiskey or bourbon? The county's first legal distillery since Prohibition, H Clark Distillery stands in an old grain barn among Civil War battlefields. Distiller Heath Clark — the man who literally rewrote the Tennessee law book, making distilling legal again — vows that patience is his main ingredient. But of course, to be a bourbon there's a few other key elements: It must be made in America, at least 51% corn, and aged in new American white oak barrels for at least two years.
The distillery offers Tennessee Bourbon, Tennessee Black and Tan, Tennessee Dry Gin, and New Whiskey — and tours are also available seven days a week. Reservations are strongly encouraged, as it seems like everyone's being drawn to these hollerin' hills.
Note: This article has been updated; it was originally published on August 27th, 2018.