in paid partnership with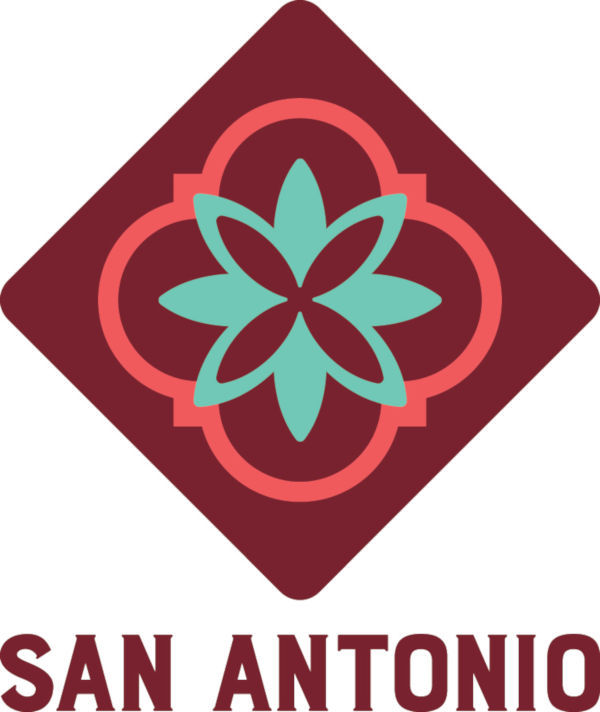 Plastered on trucks all over San Antonio, you'll see bumper stickers that say, "I wasn't born in Texas, but I got here as fast as I could!" At one time I wondered, Is that really true? I was just barely a transplant myself, and I didn't understand the mad rush.
But over the years, I saw the magic unfold. I saw person after person fall in love with the big-city-small-town feel of San Antonio and decide to plant roots — or I saw them leave only to come back as fast as they could. Maybe it's the affordable living, the mouth-watering tacos, or the iconic River Walk. Once you get here, you'll understand why people don't want to leave. And why Mark Twain called San Antonio one of the most unique spots in the country.
On the city's 300th birthday — 2018 — those reasons will be all the more palpable. Here are 12 truths you'll only understand once you've been to the Alamo City.
1. You don't know San Antonio if you don't know the River Walk.
It's a must-do on everyone's list. You need to see it to know why. Walking paths, stone bridges, lush landscapes, historic lore, open-air theaters, food, shopping — and the baddest display of Christmas lights this side of the Mississippi.
You can also bet the River Walk will be at the center of the celebration going down during San Antonio's 300th. Commemorative Week is May 1-6, but the festivities kick off on New Year's and 2018 is going to be all about events. Get to the River Walk, and you're bound to run into some kind of fair, art show, or limited-edition 300th brew somewhere along the way.
2. There's no such thing as too much history.
In 2015, San Antonio's missions, which include the Alamo, got their UNESCO designation, making us the only city in Texas with World Heritage bragging rights. And while the Spanish history here is intriguing enough, we can't forget the indigenous influence these missions represent. San Antonio has a story that travels beyond its 1718 founding, back to a time when the Payaya and neighboring tribes ruled the land. Through agricultural know-how and labor, the native people of San Antonio helped the missionaries settle and build our beloved missions — complete with gorgeous Catholic-indigenous designs, Davy Crockett's hair, and a Mariachi Mass.
For the 300th, keep an eye out for all things San Antonio history. May 5 is the day for the biggest fests at the missions — there will be five miles of musical entertainment, tons of activities, and plenty of special tours, all culminating in an epic fireworks show over each mission once the sun sets. Other events, like the Tricentennial Festival of Music and Dance at the Tobin Center for the Performing Arts and San Antonio 1718: Art from Viceregal Mexico at the San Antonio Museum of Art, will be filling up the calendar, too.
3. We bleed silver and black.
Okay, you might not even like basketball. Believe me, I didn't when I first got here 18 years ago. But eventually I found myself clothed in silver and black, reeling from every loss, honking my horn in the middle of the night to celebrate (another) NBA championship.
To say we love our Spurs is really a typo. We live our Spurs. You'll see the fandom plastered on billboards all over the city, in car dealership commercials, and even in our morning cereal. Why? Maybe it's because the Spurs, like the city, have multicultural roots. Or perhaps it's because the Spurs have the skills, class, and the heart to win over even the toughest skeptics. Whatever the reason, one thing is clear: San Antonio lives and dies with the Spurs.
4. You can keep your complimentary bread.
Attention, restaurants. In San Antonio, it's ALL about the chips and salsa. You'll be judged for it, you'll be Yelped for it, and there will be great debates about it. You've been warned. And visitors: Now you're in on the secret!
5. April is for Fiesta.
Ah, Fiesta. This is the big one, an 11-day food and multicultural festival that seemingly takes over the entire city. It's too hard to nail down a couple of traditions, so we just decided to celebrate them all. If you've been to Fiesta, you know this is not your typical county fair.
And in 2018, it's going to be huuuuge. Come by anytime from April 19-29, and get ready to finally learn how to party.
6. No, it's not just a grocery store. It's H-E-B.
H-E-B, named for the initials of founder Howard E. Butt, started at the beginning of the 20th century as a little store in Butt's family home. Now, with its San Antonio HQs and hundreds of stores throughout Texas, H-E-B is as much a part of Alamo City culture as the Spurs.
The chain is all about local pride. The best part? They don't skimp on the freebies. Cruise the aisles of the larger H-E-B branches, and feast on fresh, chef-created samples. Go on the weekends and wash it all down with local beer and wine. You won't be able to leave without buying an armload of H-E-B-branded goodies, guaranteed. No wonder the place has gotten into our veins.
7. Tacos are a food group.
This is not a joke. There have been "wars" over this. Tacos are sacred in San Antonio, and if you spend enough time here, you'll inevitably find yourself genuflecting at the altar of the breakfast taco. On any given morning, rat-racers, day-workers, college students, and pretty much anyone with a pulse lines up outside the corner taqueria to get their fix. There's even an H-E-B with a breakfast taco drive-thru. We're that serious.
8. This is a city with a festival for everything.
How else can we cram our Native, Mexican, Spanish, German, French, and other melting-pot influences into one place? San Antonio conjures up cowboy and BBQ imagery, but it's really more than that. It's not enough to have Fiesta. We also need Cocktail Conferences, Paella Challenges, Culinaria, and Oktoberfest. It's not enough to have one or two art festivals. We also have celebrations of graffiti, bicycle races, and sugar skull fests. If you can't find something to do in San Antonio, you're not looking hard enough.
For 2018, here's a tiny fraction of all the festivals going on: Tricentennial Celebration 300, Festival del Dia de Los Tres Magos Reyes, Alamo Baroque Festival, the International Music Festival, Mission San Juan Feast Day, Dia de los Muertos, Diwali, Asian Festival, Texas Folklife Festival — and that's barely scraping the surface.
9. This is also Military City, USA.
We have a long military history in San Antonio, going back to the Alamo and beyond. But San Antonio earned the title "Military City, USA" for one simple reason: how much we embrace and treasure our military families. No matter how many ideological or cultural differences we have in this hodgepodge city, our collective support of the military is unshakable.
You'll see this in action during the day of Commemorative Week that focuses on the military. Come by when all are invited to visit Fort Sam Houston to peruse the base, take part in the interactive exhibits, and check out the day's schedule of performances.
10. No one calls it "San Antone."
If you've been here, you'll know why. Country songs are one thing, but in regular, everyday conversations, if you want to avoid groans and a whole lotta side-eye…just don't.
11. Our geeks are on the rise…
San Antonio opened BiblioTech, the country's — not just Texas's — first all-digital public library, in 2013. Geekdom, a co-working beehive for startups and tech-company entrepreneurs, is almost always at max capacity. Rackspace is in town. With more tech companies flocking to downtown and more incentives being leveraged to attract tech talent, we've got the digital scene without all those Silicon Valley prices.
And everyone else is on the rise, too. San Antonio doesn't often feel like the country's seventh-largest city because of how spread out everything is, but this place is huge. About 1.5 million people sit on 465+ square miles of neighborhoods and small towns, proving that — yep — those bumper stickers are correct.
12. …and we're closing in, Austin.
That "weird" city to the north isn't the only hub for music, food, and culture. We have our own homegrown music festivals, such as Mala Luna, Maverick, and Botánica. And when Austin hosts its ginormous SXSW every year, San Antonio offers spillover shows to crowd-weary fans who want a more indie, underground, alternative feel.
And then there's the electric color vibes and all-night tacos. We love Market Square for the open-air Old Mexico feel and artisan wares. We love Mi Tierra Café & Bakery for the year-round Christmas lights and 24-hour Tex-Mex and margaritas. And we love Hispanic Elvis. He's all ours.