in paid partnership with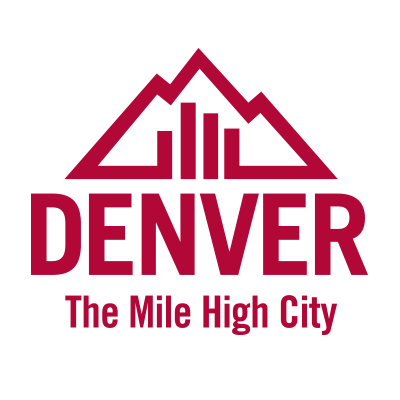 BELOW THE RADAR of everyday press coverage flies the fact that Denver is booming in 2017. Resting between the skyscrapers of downtown and towering mountains to the west, the Colorado capital is a thriving cultural hub rivaling cities on both US coasts. The music scene is alive and well, and the outdoors-y vibe on our streets gives Denver a personality all its own. Not to spoil the surprise, but hey — a city like this is worthy of a dive beneath the surface.
1. Denver Union Station isn't just a train station.
For someone born and raised here, nothing sparks a fire of hometown pride quite like Denver Union Station. This once was a place that performed one very basic function: getting train travelers in, out, and on their way. The station first opened in 1881, underwent a remodel in 1914, and served primarily Amtrak passengers and, in more recent decades, skiers heading to Winter Park. So it went until 2014, when the doors of Denver Union Station opened again to reveal a massive facelift.
The standard high-back bench seats gave way to a lounge area complete with shuffleboard and seating that's actually comfortable, all served by a bustling lounge dubbed Terminal Bar — yes, with Colorado craft brews on tap. The station now hosts The Crawford Hotel, a diverse collection of restaurants — including Stoic & Genuine and The Kitchen Next Door — the Tattered Cover Book Store, Cooper Lounge, and more. It's possible to spend hours here without getting bored. If ever there was a place to escape without ever leaving the city, it's Denver Union Station.
2. The legends you've heard about Red Rocks totally undersell it.
Red Rocks Park & Amphitheatre must be seen to be believed. As the most stunning concert venue on the planet, it hosts the world's best musicians for 130+ nights of unforgettable shows each year. Nowhere else will you find a roster that includes Tom Petty, Dave Chappelle, and Kings of Leon — with the Denver skyline, Rocky Mountain foothills, and more than 9,500 screaming fans cementing the night into your memory. Be sure to bring your camera.
But that's just on the inside. Outside the walls of the amphitheater are an amalgam of hiking trails, a music museum, and the best tailgate scene this side of a Broncos game.
3. It's hip to be at Larimer Square.
If you're looking to relax and check out Denver's extensive history, Larimer Square is the place to be. Denver's oldest block — birthed by the Gold Rush and where, later, figures like Jack Kerouac were known to prowl — is also its most vibrant. You can really make a day of it here — contemporary boutiques and clothing shops are a highlight, as is some of the city's best dining. Or take in some people watching while sipping a cocktail on the patio at Corridor 44. After dark, the Crimson Room is the place for jazz.
The nation's top stand-up comics perform here at Comedy Works, and no shortage of celebrities have been spotted enjoying a late-night meal in Larimer Square. The city's light rail will get you downtown from just about anywhere in the metro area, and Larimer Square is an easy jaunt from the 16th Street Mall or Denver Union Station.
4. There are 100 craft breweries in the metro area.
Okay, I lied. This statement is false. There are actually more than 100 craft breweries in the metro area. Denver has really embraced its beer culture. In fact, Governor John Hickenlooper got his start here by co-founding the now legendary Wynkoop Brewing Company, our original brewpub, across the street from Denver Union Station back in 1988. These days, finding amazing craft beer is commonplace — breweries are located everywhere from century-old buildings to quirky urban spaces.
If you're not sure where to start, the Denver Beer Trail will put you on a path to success. The guide to some of the city's best brews is downloadable and serves as a self-guided liquid tour of historical buildings and sights throughout Denver. Note that many brewpubs specialize in certain styles, so it never hurts to do a little advance googling. If you're looking for some solid recommendations, Tivoli Brewing is Colorado's oldest and most historic; Denver Beer Co. has one of the largest patios in the city; and Prost Brewing comes right out of the heart of Bavaria.
5. What are you into? We've got a museum for that.
The Golden Triangle neighborhood is the backbone of Denver's art scene, and its anchor is the Denver Art Museum — one of the most recognizable buildings in the city. The museum houses an impressive collection of Western American art to complement other standing exhibits showcasing American Indian art, colonial-era standouts, and contemporary masterpieces.
The Denver Art Museum manages to keep locals coming back again and again with a stellar lineup of traveling exhibitions. This summer, see innovative installations by Latino artists at Mi Tierra: Contemporary Artists Explore Place, and in October, Her Paris: Women Artists in the Age of Impressionism comes to town.
This is impressive enough, but we're not done yet. The Kirkland Museum of Fine & Decorative Art will be re-opening in early 2018 after a significant expansion, adding another dose of flare to the campus. At the Clyfford Still Museum, across the street from the Denver Art Museum, you can peruse the most celebrated work from one of the founders of Abstract Expressionism. A bit of insider knowledge: Admission is free on the final Friday of every month. Wink, wink.
6. Street art is defining contemporary Denver.
With the influx of artists to the city, street art is more prevalent than ever. This is particularly true in the River North (RiNo) neighborhood and the Art District on Santa Fe. A haven for musicians, artists, and brewers, these districts stray from the appearance of other parts of the city by prioritizing commissioned murals over chic, empty building sides.
The best-known pieces are the Love This City murals, created by pro snowboarder and artist Pat Milbery. His work reflects the artist's strong local pride, as well as the art scene that's an increasingly large part of Denver's culture. The murals can be found in three neighborhoods:
Art District on Santa Fe (7th and Santa Fe Drive)
RiNo (River North Art District, Broadway and Arapahoe)
Golden Triangle (12th and Bannock)
Also worth checking out:
The "Larimer Boy" and "Larimer Girl," found at 2732 Larimer Street. Hint: You'll have to walk by this one twice.
"The Mermaid," eye-catching colors at 9th and Santa Fe.
"Smiling Boy," part of a whole row of murals in the alley between Inca Street and Santa Fe Drive.
7. Amusement parks can be in the middle of downtown.
"Not to See Elitch's Is Not to See Denver." So says the sign outside the front gate of Elitch Gardens Theme & Water Park. Since moving downtown in 1994, the park's famous Twister II and Sidewinder rollercoasters, along with the 250-foot Observation Tower, have become staples of the city's skyline. Elitch's, as it's known around town, is a place to see and be seen during the summer months. The park has a full gamut of thrill rides (like the new Star Flyer), games, entertainment (how about that guy who plays 15 instruments by himself!?), and several options for food and drink. A connected waterpark is available to cool off on hot days.
Go in the early morning to get a full day in, or avoid the lines and head over in the evening. A local's hint: A great time to visit the park is on weekends throughout October. The kids are back at school — meaning shorter lines — and nowhere else in Denver celebrates Halloween quite like Elitch Gardens.
8. The Old West lives side by side with the New West.
You might have already heard about Denver's significant growth over the past 30 years. With the revitalization of Denver Union Station, a budding tech and entrepreneurial sector, and thriving brewery and arts districts, one may be led to believe our city is all new and modern. But the heart of the Old West still beats strong here. Each year in January, the National Western Stock Show & Rodeo takes over town for nearly three weeks. With it comes cowboys, rodeos, and the famous National Western Stock Show Parade.
The rest of the year, Denver's Western roots are celebrated at the legendary Rockmount Ranch Wear on 16th and Wazee. Founder Jack A. Weil invented the snap shirt, now a staple in contemporary Western fashion. This revolutionary piece of clothing has become quite a hot item, with rock stars, movie stars, and the occasional professional athlete popping in to buy one. It's perhaps the best way to honor the prospectors and cowboys who created makeshift settlements along the South Platte River and became Denver's first permanent residents.
9. Yes, we can actually do fashion.
Cherry Creek Shopping Center may be the state's most renowned shopping mall, but the district surrounding it is also flush with boutiques. Cherry Creek North offers the same posh retail experience, but with a heavy dose of Colorado thrown in.
Namely, the fresh air. Denver's high altitude air is a welcome setting for exploring the boutique shops in the area, like Show of Hands and Spinster Sisters Co. Also on show is ample proof that, contrary to popular belief, Coloradans can dress up on occasion. Don't tell that to any fashion bloggers, though — we're fine with our laid-back image. To feel like a true Denverite, stop into the Cherry Cricket for happy hour and a burger to round out the day.
10. You don't have to go to the Rockies to escape.
Denver Botanic Gardens is a lush oasis in the city, and perhaps the most tranquil space there is Sho-Fu-En. This traditional Japanese garden has a stunning array of plant life, with the central focus naturally shifting from season to season. If you find yourself needing to momentarily step away from the hustle and bustle of the city, there isn't a better spot to do so.
Adding to the beauty and allure of the gardens is a selection of traveling showcases in which renowned artists, decorators, and scientific exhibits highlight the beautiful scenery. This, in addition to the four distinct seasons we experience in Denver, keeps locals and tourists coming back again and again — the Gardens always offer something new. Exhibits this year include works by Alexander Calder in Calder: Monumental, a display of sculptures formed out of bolted steel plates that still somehow manage to capture the curves and flow of nature.
11. Broadway's second home is right here.
The Denver Center for the Performing Arts is a regular host of Broadway shows fresh from New York. The largest tenant of the Denver Performing Arts Complex, the DCPA brings premiere theatre productions from around the world into its collection of venues. Experiencing a concert, ballet, or theater production inside the Ellie Caulkins Opera House, with its plush red seats and high ceilings, is an unforgettable night.
This coming season at the DCPA promises to be a good one — and not just because we'll see the world premiere of Frozen: The Musical. There's something for everyone: The Colorado Symphony Orchestra plays regularly at Boettcher Concert Hall, the country's first in-the-round concert hall when it opened in 1978; Hamilton (yes, that Hamilton) will take over the Buell Theatre February 27 – April 1 next year; and for fans of Jack Black, School of Rock: The Musical is coming to the Buell, May 29 – June 10, 2018.
12. Dinosaurs are everywhere.
This is readily apparent from your first steps inside the Denver Museum of Nature & Science — my earliest school field trip memory is of being greeted by the giant T-Rex skeleton as I walked into the museum for the first time. The Prehistoric Journey exhibit is like nothing else in the country, to the point of almost being intimidating. Dinosaurs do battle in front of you, some fossils are actually touchable, and you can watch scientists work in the lab. This fall, the Ultimate Dinosaurs exhibit will hit the museum as well.
Across City Park, Denver Zoo hosts 19 animatronic life-size dinosaurs this summer for the DINOS! Live exhibit. Finally, a chance to solve that lingering curiosity of how an elephant stacks up against a Suchomimus. Beyond the museum and zoo circuit, Dinosaur Ridge out by Red Rocks offers some cool fossil viewing and a moderately intense uphill bike ride for those up to the challenge.
And to round out the list, the Colorado Rockies mascot is a giant purple dinosaur (not the one you're thinking of — this one's name is Dinger) who "hatched" in the outfield before a game back in 1994. It all makes sense now, doesn't it?