in paid partnership with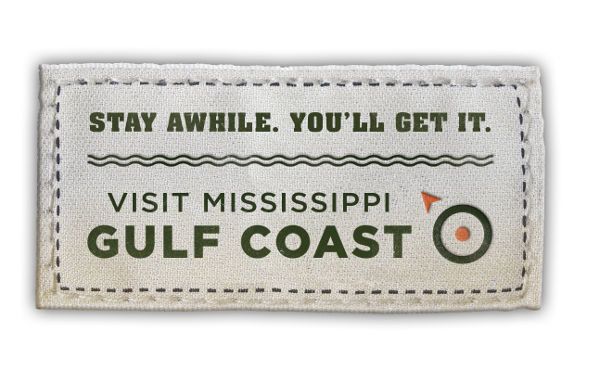 1. The Mississippi Sound is one of the best destinations in the world for dolphin spotting.
By some accounts, there are more bottlenose dolphins living in the Gulf than anywhere else on the planet. Board a reproduction of an early 20th-century Biloxi oyster schooner to see them play at sunset.
2. If you want to visit Mars, you'll have to pass through Mississippi first.
If you dreamed of seeing a rocket launch into space when you were little, you probably imagined it happening in Houston or Florida. But NASA's biggest rocket engine test facility — the John C. Stennis Space Center — is right here on the banks of the Pearl River.
Of course, giant rockets blasting into space aren't all that common a sight — we hear they're pretty expensive endeavors? — but at the INFINITY Science Center you do get to experience a simulation of the sights and sounds of rocket engine tests. You can also get hitched into a flight simulator to experience some of the same technology used for training pilots. Or go on a behind-the-scenes bus tour of the Space Center, where you could see NASA scientists milling about like they're no big deal.
Tip: Catch INFINITY's Journey of a Lifetime – Mars movie to learn about the robot explorers that have been on Mars for over 40 years, paving the way for humans to explore. We're not talking about just one guy living up there alone, surviving on self-fertilized potatoes (hi, Matt Damon). If Elon Musk is right, there could be a million humans living on Mars by the 2060s. Imagine!
3. Mississippi's first craft brewery is right here.
That'd be Lazy Magnolia in Kiln, which opened in 2003. And many of the state's other breweries are actually on the Gulf Coast as well — check out Chandeleur Brewing Company (Gulfport) and Biloxi Brewing Company (Biloxi), within 40 miles of each other. On the northern edge of the region, Hattiesburg's Southern Prohibition Brewing sticks to strong brews, like the 8% ABV Mississippi Fire Ant red ale and Crowd Control IPA. Hit the Mississippi Brewery Trail for tours and tastings.
4. A lost city of Atlantis lies in the Gulf.
Okay, so it wasn't really a city, but the Isle of Caprice was a resort on a barrier island 10 miles off the coast. Created to circumvent Prohibition, the "Monte Carlo of the South" burned down more than 80 years ago. Today you can wade on Capri, renamed Dog Keys Pass, in waist-high water.
5. This region is responsible for the majority of our nation's oyster and domestic shrimp supply.
That's right, 70% of America's oysters and 69% of domestic shrimp are caught right here in the Mississippi coastal waters, so you can enjoy oysters Rockefeller and fried shrimp wherever you are. Oysters and shrimp aren't just plentiful; they're bigger and more flavorful than what you'll get from the East or West Coast. Why else would Emeril Lagasse require Gulf Shrimp in his recipes?
6. The University of Southern Mississippi's Long Beach campus is home to a tree that was probably a sapling when Columbus landed in the Americas.
Known as the Friendship Oak, this southern live oak has a trunk diameter of nearly six feet and giant limbs sprawling 60 feet in every direction. Rumor has it those who gather under the shade of the beautiful, more-than-500-year-old tree will be friends forever, making it a favorite wedding site.
7. The Gulf Coast is also the start of the Mississippi Seafood Trail.
Ranked among the top three culinary trails in America by USA Today, the 57-mile route stops at 42 restaurants. The Blow Fly Inn, a Gulfport legend overlooking the peaceful Bayou Bernard, has been serving up great seafood for generations. You can't go wrong with the fried flounder, served whole and stuffed with crab cake morsels. Then there's The Chimneys — it earned MSN's title of the best restaurant in the state this past July. Sip a Candy Land martini on the beachfront veranda of this former historic home before heading inside for sautéed crab claws, grilled tuna, and creole pasta.
8. The oldest building in the Mississippi River Valley still stands in Pascagoula.
LaPointe-Krebs House, or the Old Spanish Fort, is the last remaining structure of an 18th-century French settlement. The house and a new museum are open to the public — just one example of a place that will challenge your historical knowledge of this part of the country.
9. There's plenty of beach for visitors, locals, and anyone else passing through.
The Mississippi coastline stretches more than 60 miles, much of which is made up of sandy beaches reachable without setting foot on a boat. But that doesn't mean you shouldn't hop aboard — a 50-minute ferry ride away, Ship Island offers pristine sand, while locals are often found taking their own boats out to the undeveloped barrier islands like Horn and Petit Bois.
10. Mississippi's Gulf Coast has been named Golf's Best Kept Vacation Secret by Forbes.
And the superlatives abound: Golf Digest recognized Shell Landing in Gautier as one of the state's best courses, and Golf Week called The Oaks in Pass Christian one of the best you can play. The Bridges Golf Club in Bay St. Louis is the only Palmer Signature course in Mississippi, Great Southern is the oldest in the state, and Earl Stone's masterpiece in Gautier, Hickory Hill, is one of the most popular. If you're into golf, this whole region clearly needs to be on your list.
11. It gets more sun than your average American destination.
The Mississippi Gulf Coast's 210 sunny days a year is higher than the national average. Add in the fact that Mississippi has the sixth highest average temperature in the US, and you get the picture. You can tan on Long Beach, spend a day on the green, or sip craft beers on a patio no matter when you visit.
12. Two revolutionary beverages were invented here.
Housed in the oldest packaging brewery in Mississippi, the aforementioned Lazy Magnolia Brewing Company began quenching parched palates in the little town of Kiln back in 2003. Their Southern Pecan Nut Brown Ale is the world's first beer to be made with whole roasted pecans. The nutty experiment has paid off — the brew was crowned one of the Best Specialty Beers at the 2006 World Beer Cup.
Meanwhile, Barq's root beer was bottled in Biloxi way back in 1898 and remains one of the few in the US with caffeine — a can of Regular Barq's will give you about the same buzz as the equivalent amount of green tea.
13. The Gulf Coast is home to the largest free-flowing river in the continental US.
That'd be the Pascagoula. Curving through swamps and forests of Spanish-moss-laden cypress alive with tree frogs and cicadas, the river runs from the Chickasawhay and Leaf Rivers out to the Gulf of Mexico. It's home to 300 bird species and more than a hundred kinds of fish, including the endangered Gulf sturgeon, and is said to have the biodiversity of a tropical rainforest. And it is wild. If you can get yourself on a kayak for an exploration of its bayous, you're in for the ultimate adventure.