in paid partnership with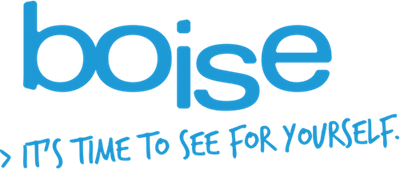 Built on the tree-lined banks of the Boise River, flanked by sagebrush steppe to the south and foothills that rise to meet the fringe ranges of the Rockies to the east, Boise is a sweet-spot, a river-city oasis. It's big enough for a thriving art scene, but small enough to feel local.
From the granite steps of the Idaho State Capitol Building to the tiptop of Table Rock, these are some of the unforgettable moments you'll find in Boise.
1. Walking, biking, and floating past downtown
Boise's main geographic feature (apart from the mountains playing backdrop) is the river that runs through it, the Boise River. When summer hits, the floating begins — the route starts at Barber Park and ends at Ann Morrison Park, about six miles and two to three hours downstream. It's a gentle ride through downtown Boise with a few drops, curves, and tree-shaded eddies.
You don't have to be on the water to appreciate it, though. A walk — or better, a bike ride — on the paved Greenbelt path quickly reveals how downright idyllic the waterway can be, connecting over 850 acres of parks and nature areas along the river. That's over 25 miles of cottonwood trees, bridges, beaches, benches, rafting put-ins, and one giant, lovely commute between places in the city when traveling by bike or foot.
And remember: Both city and river are pronounced "boy-see." Not "boy-zee."
2. Mountain biking from your backyard
This is true if you stay anywhere in Boise's North End. With a trail system that starts from neighborhood spots like Camel's Back Park, Highlands Hollow, and the Military Reserve, you can literally mountain bike from wherever you're calling home and gain access to over 100 trails (and over 100 miles!).
Pro tip: Don't try to lug yours on the plane — Idaho Mountain Touring and George's Cycles have rental bikes and great information on where to go.
3. Sunrise SUPing at Quinn's Pond
If river surfing or rock wheeling isn't your thing, you can still have an active start to a Boise day on the calmer waters of Quinn's Pond. I hope you're not picturing a puddle, because this bad boy is 22 acres large.
The SUPing (and kayaking, fishing, and swimming) spot can be accessed via the Greenbelt or through Esther Simplot Park, and there are nearby board rentals from Idaho River Sports. (Shout out to half-price pond rentals!)
4. Bar hopping through the original Boise
You may be spending some time downtown, but the original sandstone and brick buildings of Old Boise tend to feel more authentic to the city. This Boise dates back to the 1860s, and you can still find cast-iron streetlights if you know where to look. For a solid start to your night, grab a Kalimotxo from Bar Gernika or try an Idaho Sour at Juniper. Just don't spend too much time at the Cactus…
5. Experiencing the culture of the Basque Block
Boise is home to one of the largest Basque communities in the United States, and nowhere else celebrates and preserves the culture quite like Boise's Basque Block. For a sweet taste of the culture, check out the Basque Museum and Cultural Center and the Basque Market. Even if you're not around for the Basque Festival held every five years ("Jaialdi," next occurring in 2020), you can still find croquettes, pintxos (small plates/tapas), and Basque sandwiches on the block — and on Saturdays, Bar Gernika serves their famous beef tongue (until they run out, that is).
6. Time traveling at the Egyptian Theater
Okay, so it's not exactly time traveling, but it feels that way when you step through the doors. Built in 1927 in Egyptian-revival style, Boise's Egyptian Theater is fully themed and gleaming once again following a 1999 restoration. With a stage flanked by two golden statues and ornately painted walls, it's the coolest spot to watch a concert, comedian, or classic movie (upcoming events range from Streetcar Named Desire to Welcome to Night Vale).
7. Seeing the "City of Trees" like the birds do
Boise's called the "City of Trees" for a reason, and it's never more apparent than from the vantage point of Table Rock. It's a steep hike to the well-known cross (a 3.8-mile loop, technically rated moderate), but from way up there you get an endless view of the tree-filled valley.
Pro tip: Look for Table Rock Trail #15 or #16 — you can park in the Old Penitentiary parking lot.
8. Marveling at the "Smurf Turf" in person
Albertsons Stadium, home of the Boise State Broncos, has shockingly blue turf and a deservedly weird nickname to match. For the record, it was the first non-green football field in the world (they even hold the patent on it), and is actually one of Idaho's most popular tourist attractions. The Stadium's Hall of Fame is open from 8am to 5pm weekdays (except on game days), and you can walk through to check out the turf from the sidelines.
9. Ringing the (replica) Liberty Bell
The Idaho State Capitol is stunning, to be sure, and it's open to everybody. Picture walls of white marble, curving staircases with brass rails, a classic rotunda, halls of artwork, a basement full of state memorabilia…and a 20th-century replica of the famous Liberty Bell on the granite steps outside. A trip to the capitol isn't complete without giving it a ring. It's not the real Liberty Bell, sure, but you can't touch and ring the one in Philadelphia, so this one is arguably better.
10. Tasting Idaho's "Whirled Famous" pizza
No other pizza place in town sees as many out-of-state and foreign customers as the Flying Pie — they've got a map full of pins and a whole rack of crazy hats to wear to prove it. They've also got really, really good pizza and local brews on tap. From the giant ball of foil (world record in progress) to the framed comment card drawings, it's wacky and niche and so hometown Boise.
11. Getting quietly yelled at by the Library!
When the Boise Library needed a new sign in 1994, the owner of Flying Pie donated a piece of exciting punctuation to the name. All five of the Boise Library locations now exclaim their name to the city: Library! It's weird, but again, so Boise.
12. Hitting the hill, conveniently
Bogus Basin is Boise's basically-in-town ski resort — it's just 30 minutes up Bogus Basin Road from downtown, and you're there. If skiing isn't your thing or if the season's over, Bogus is also home to hiking trails and an alpine mountain coaster dubbed "The Glade Runner" that's open all year.
13. Picnicking at the Shakespeare Festival
At the Idaho Shakespeare Festival, it's BYOP (bring your own picnic). Grab something good from the Boise Co-op, and pick up a bottle of local wine to enjoy evening entertainment at Boise's riverside outdoor theater (the A'Tavola Gourmet Marketplace is onsite at the festival, too). The shows run all summer, and the playhouse mixes in modern entertainment with the classics. Case in point: Mamma Mia! runs through July, 2018.
14. Discovering new tunes at The Record Exchange
The Record Exchange is Idaho's largest independent music store, and for over 30 years, it's been a go-to for discovering new (or at least new-to-you) music among mega stacks of vinyl and discs. On top of the listening stations, alternative gifts, and Idaho apparel, The Record Exchange hosts music shows in-store and sells tickets to other local concerts.
15. Starting your day with hot-air balloons
Boise's not the only place where people take to the skies in giant balloons, but it's a key part of the city experience. Come any calm early morning, spring through early fall, and you're likely to see a few balloons over the valley. Meanwhile, the Spirit of Boise Balloon Classic in August is a sure bet to see hot-air balloons filling the sky. (If you want to go for a ride, you can arrange a float with Boise Hot Air Company.)
16. Seeing how local artists leave their mark on the streets
Boise has a super-vibrant arts community, and that means a lot of integrated sculpture, vacant lots turned into canvas, and installation art in the city — much of which can be found simply by wandering downtown.
There are maps and free tours to guide you through the public "gallery" on the city streets. As you walk, look out for the River Sculpture at the Grove Hotel, the set-to-music lights along 8th Street in Boise Centre, the Boise Totems, the Grove Street Illuminated & Boise Canal, and the graffiti murals of Freak Alley. Everything you find will scream 100% Boise.