in paid partnership with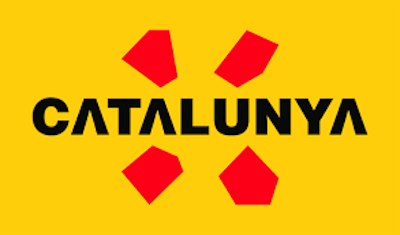 BARCELONA'S BOHEMIAN, laid-back vibe, old-meets-new architecture, and fantastic food have long made it one of the most beloved European cities on the planet. If you think it doesn't get much better than that, you're in for a treat — because venturing beyond the city and into the countryside and the oh-so charming towns of Catalonia is where the region really shines.
It's only here that you'll find yourself stumbling on bizarre, surrealist art along Dalí's Triangle. You can hang out in the Priorat and Penedès wine regions, home to the finest of fine wines, or take in as much nature as you possibly can in the Pyrenees, and then photograph ancient Roman ruins in Tarragona. Catalonia's got it all — here's five itineraries that prove it.
Itinerary 1: World-class art and scenic coastal views
Route: Figueres → Cadaqués and Portlligat → la Pera
While Barcelona is known for its quirky architecture, you haven't even scratched the surface until you've seen Salvador Dalí's legacy across Catalonia. The famed painter had two major inspirations: The first was his surroundings, mainly l'Empordá (in Girona), which he employed as the setting for his most surrealistic pieces. The second was his wife Gala, to whom he dedicated hundreds of paintings, showing us all that romance is a real thing.
To really appreciate the bizarre murals and sculptures of the Catalan genius, you have to get out to the coast and head over to his hometown of Figueres. This is also the beginning of the Triangle Dalinià (Dalí's Triangle), a must-see route for surrealist fans that covers 47 miles (75 kilometers).
Start at the Dalí Theatre-Museum, a kooky pink castle decorated with giant eggs. Inside are 22 rooms full of peculiar stuff, like his bed with monster legs, a mural of himself and Gala ascending to heaven, and his bad-ass Cadillac Plujós parked right in the garden. Make a quick stop at the Dalí Joyas (Dalí's Jewels) exhibition to check out some bling created by the artist, too.
Next, head over to Cadaqués and Portlligat on the Mediterranean, near the peninsula of Cap de Creus. Full of whitewashed houses and pretty nooks, it's one of the most-Instagrammable and yet least-talked-about places around. It's probably your best bet for a picture-perfect town.
Take a walk or hop in a car to see Dalí's home in Portlligat — the artist loved this scenic area so much that he bought up a bunch of fishermen's houses to enjoy the view in peace. The last stop on the route is the Púbol Castle, in the town of la Pera. Dalí dedicated a shrine to Gala and spent the last years of his life here, mourning his muse.
Itinerary 2: Fine wine and ancient history
Route: la Cartoixa d'Escaladei → la Morera de Montsant → la Vilella Baixa → Porrera → Bellmunt and Siurana
The Priorat region is about three things: history, lush forests, and good wine. Emphasis on the third one — wine here is still made according to the technique implemented by the Carthusian monks in the 12th century, so you know you're getting the good stuff. Feel free to bring even your most knowledgeable connoisseur friend, because each wine here has a unique flavor and is so high-quality only those who refuse to be impressed will be disappointed.
Priorat consists of different towns that collectively contain a total of 102 wineries (and a whole lot of history). Begin your journey at la Cartoixa d'Escaladei, and check out the hills of Llicorella — it's the slate found here that you can thank for the intensity of Priorat wines. Continue to la Morera de Montsant, get in a workout with a super-picturesque mountain hike, or skip straight to basking in peaceful countryside life in la Vilella Baixa, with its stone houses from simpler times blending right into the Escaldei gorge.
Once you're tired of silence, take a moment to listen to the Baroque organ at the Church of Sant Miquel at Torroja del Priorat and continue to the Sundial Route (think 19th century) of Porrera. Finish at Bellmunt — known for its mines — and Siurana, an area made famous by many Roman and Christian legends. Finally, after all this walking and hiking, make time to relax and focus on the wine part.
Itinerary 3: Countryside relaxation and a glass of bubbly
Route: Maritime Penedès → Upper Penedès → Central Penedès → Gelida, Mediona, or Olèrdola
You can't visit Catalonia and not try the cava, a sparkling wine that originated in the region. Less than an hour out of Barcelona, you'll run into Penedès, a hub of wine tourism, culture, hiking, and art — and the best place to experience the signature drink.
Make sure to hit up the three main spots around here: Maritime Penedès, Upper Penedès, and Central Penedès. The itinerary is up to you — just be sure to stroll through the green fields, have a picnic, take part in a cava tasting, and learn about the different types of grapes that grow in the area: macabeu, parellada, and xarel·lo for cava and white wines; pinot noir, trepat, syrah, monastrell, and garnacha for the reds.
The cool thing about Penedès is you can combine your love for wine (sparkling or otherwise) with cultural workshops and exploring castles in Gelida, Mediona, or Olèrdola. And although you're out of Barcelona, you can't escape the heavy Modernism vibe — in Vilafranca del Penedès, you'll stumble on modernist buildings by Santiago Güell.
Before you leave, drop by the Santa María Basilica. The highest bell tower in the area, this Gothic landmark was first built in 1285, and there's no shortage of statues, gargoyles, and other fantastical creatures. Your photos are guaranteed to be on point.
Itinerary 4: A city escape and views of the Pyrenees
Route: Pyrenees Path → la Cerdanya → Cap de Creus Natural Park → Pica d'Estats
For those of us rushing through packed city streets dreaming of misty mountains, fresh air, and blooming flowers, the Pyrenees Path is probably what we're envisioning for our escape. The long-distance hiking trail starts in the Basque Country and winds through Catalonia, crossing the mountains and ending at Cap de Creus.
You can pick it up in Catalonia at the Salenques bridge, traversing the landscape of Aigüestortes National Park — here you'll find plenty of mountainous terrain and nearly 200 glacial lakes. Be sure to stop by one of the most picturesque, Sant Maurici lake, check out the twin peaks of the Encantats looming in the background, take a breath, and just stop to recharge.
Back on the road, you'll pass the Núria sanctuary and the Sant Pere de Rodes monastery. Snap a photo of the clear lakes of Colomèrs, all of which are surrounded by mountains and meadows. You'll feel like you've transported into The Sound of Music.
If you're the type who likes to conquer things, this is where you'll find one of the highest peaks in Catalonia, Pica d'Estats, coming in at 3,143 meters (roughly 10,000 feet). Visit during spring or fall for the best conditions, and make use of the refuges and detours passing through the pretty Vall de Boí valley.
Itinerary 5: Catalonia's Roman past and Mediterranean flair
Route: Tarragona → Ebro Delta
It's not too hard to feel like you're journeying back to Roman times at Tárraco (modern-day Tarragona), a city that used to be a major capital between the third and fifth centuries and is now a beautifully preserved UNESCO site. Start at the Model of Roman Tarraco at the Tarragona History Museum — it'll give you an idea of what you're about to see, so you make the most out of your trip.
Next, there are two must-see spots to check out in town: the Roman defensive wall and the amphitheater, both looking like they've come straight out of your favorite historical battle movie. Don't miss the Praetorian tower and the arena where chariot races took place. And the amphitheater? It's where gladiators used to square off.
As you head out of the city center, look for the aqueduct and the Pont del Diable (it's a good backdrop for any travel shots you've been meaning to get). Chill by the water and take in the peace and quiet. This area is the ultimate Mediterranean hotspot you've never heard of — you'll walk away with days of stories to tell from the road less traveled.