in paid partnership with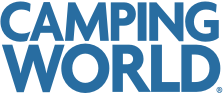 The country's best events are back, and it's about time. We've all been locked up or locked down for months, and it's glorious to get out into the fresh air again. So glorious in fact, why hold back? You're ready to soak it in and make up for all that lost time, ready to turn events into experiences. Gather the friends and get back out there, because from NASCAR to Bonnaroo (and lots in between), you'll get more out of the nation's biggest happenings if you travel by RV. Here's how to do it.
Bonnaroo
Where: Manchester, Tennessee
Rolling Stone has praised Bonnaroo as changing the face of rock n' roll, and it's not just A-listers like Lizzo and Foo Fighters making this four-day fest a cultural force. Many up-and-coming acts make their debut here on the 10+ performance stages. Beyond the music, four 24-hour campground party barns, eclectic workshops, parades, food vendors, surprise popup events, and yoga classes will keep you entertained. (Do you want to run a 5k between all this? Believe it or not, you can.)
You'll need an RV pass to park and camp in your rig at Bonnaroo. As with car camping, you can choose between General Admission, VIP, and Platinum campgrounds (whichever matches your ticket level for the festival). RV hookups are available for an extra fee. Rent an RV for this music celebration if you're new to festival RVing.
How to do it right
This one's all about creating an inviting space for serious lounging between sets. Start with a patio mat, and go one size bigger than you think you need (you can always fold it!). Add a few comfy chairs, ottomans, floor poufs, side tables, and patio lights. If the party doesn't land at your rig, bring a wagon so you can seek out fellow RVers and not arrive empty-handed. Last but not least: You'll want a solid pillow and earplugs for efficient napping.
Pro tip: Bonnaroo is green — is your RV? Check your batteries and your solar panel output, and learn how to conserve and create power for your RV. If you need more juice, portable and folding solar panels make off-grid camping a breeze.
NASCAR
Where: Fort Worth, Texas; Daytona Beach, Florida
RVers get their own kind of first place at NASCAR — you can chill in the middle of the track from the comfort of your home on wheels. Best seat in the house, folks!
Let's highlight two notable stops on the NASCAR circuit. At Texas Motor Speedway in Fort Worth, you can choose from among 4,500+ RV spaces, about one-third of which are infield, next to the action. In Daytona Beach, Florida, you can opt for premium spots (suitable for all models, from Class A to popups) with available full hookups and even wifi. For the most full-throttle experience of them all, book one of the 52 high-demand spaces at the burnout track.
Note: At some NASCAR events, RV sites are first-come, first-served. Fans tend to dry camp, though it varies by location. Do your research, come prepared, and you'll have a heck of a time.
How to do it right
You have a way to watch from your roof, right? Because that's the ultimate view when you're this close to the track. Beyond that, bring a portable/outdoor TV so you don't miss a thing. A generator or solar panels will keep you operating off-grid, and they can even power things like an RV-specialized 40" 12-volt flatscreen!
Like the engines on display, NASCAR RV sites run hot. Ain't nothin' like ice-cold drinks race-side, so upgrade that cooler. Make sure you have a favorite chair and an extra (or three) for fellow race-day warriors. Pick up some folding tables for pong games and drinks, and bring your own grill and BBQ supplies. You won't be leaving the action for grocery runs.
The Great American Beer Festival
Where: Denver, Colorado
With four-thousand brews to sample, paired with top-drawer food, it's no wonder the Great American Beer Festival packs in 60,000 attendees. But don't expect a brewhall party: This is the premier beer competition in the nation. Hundreds of breweries enter from all over the US, and only a handful will walk away with coveted medals.
That said, it's the attendees who really win big. You'll have access to the country's best brews for sampling, comparison, and purchase (at a discount!). Whether your preference is a hazy IPA, fruited sour, or imperial stout, your craft beer is here. These are your people. Cheers.
How to do it right
Run your own beer tastings on your decked-out patio from your fully stocked RV kitchen. Choose non-slip glasses for indestructible wares, or stock up with proper glass pints, snifters, and goblets (keep the original boxes and store them under your RV's couch so they're safe in transit). To match the level of the festivities, why not roast a beer-can chicken with the crowd-fave brew on your tabletop BBQ?
Pro tip: There are multiple Good Sam campgrounds on the outskirts of Denver, just 15 minutes from the Colorado Convention Center where the festival takes place. Try Dakota Ridge, which also happens to be down the road from Camping World of Denver should you forget any accessories or essentials.
Country Thunder Arizona
Where: Florence, Arizona
With some of the biggest names in country music — Luke Combs, Eric Church, Old Dominion — this four-day fest brings some 30,000 revelers to Florence, Arizona, a tiny town just south of Phoenix. It's those who travel by RV who really get to experience the event in style. The "Premier Camping Package" includes access to a private skybox (with great views of the main stage), grey and black water pumps, freshwater refill, and three meals a day for two people. You're still in the thick of the action, just from the covered VIP seats.
Note: If Arizona isn't on your next road-trip itinerary, know that Country Thunder also hits stages in Iowa, Wisconsin, and Florida every year.
How to do it right
If you don't splurge for the festival's premier package, you still gotta eat. Here are three ways to keep the party rolling:
Bring that griddle/grill combo, 4.5-pound propane tank, and appliance adaptor. With this equipment, anything is possible.
Go old-school-modern with a proper charcoal grill and add some Southwest flavor to this week of Americana.
Go all the way with a tabletop pellet smoker/grill combo for some serious smoked treats. Smoked tortillas for lunch and a smoked rib steak for dinner? Now you're RVing like a pro.
Tip: If you do the above correctly, you might attract some neighbors. Ask them to bring drinks.
Albuquerque International Balloon Fiesta
Where: Albuquerque, New Mexico
The photo ops here are spectacular, what with hundreds of balloons launching in the crisp New Mexico morning. There's also daily entertainment on three stages, street performers, and events like chainsaw carving. You can build skills like wicker weaving and try your hand at crafting a gondola. Join a ballooning demo, where normal folks get technical instruction on setting up balloons for flight. All this takes place across nine days. No need to sit in traffic on that drive home — stay the night, you're traveling by RV!
Note: You can set up camp onsite for anywhere from $40/night (dry camping) to $250/night (President's Compound). Nearby public lands make driving in a cinch, too.
How to do it right
With nine days, you can really settle down and sink into New Mexico. Deck out your patio space, break out that portable fire pit, and pay homage to New Mexican cuisine with a margarita hour, complete with shakers, salt rims, bar accessories, and a serving tray. Maybe even stock up on charcuterie-board supplies and picnic-worthy wine glasses.
This is a good week to explore local New Mexico specialties. Try your hand at cooking up blue-corn pancakes, brew a delicate cup of locally roasted piñon coffee, or take a crack at your own version of a breakfast burrito. Bring "chilling items" to write, paint, knit, or whittle. Or maybe you'll finally work on your photography skills with all that camera gear stashed in your RV.
Don't stop here. What other events are you dying to attend now that it's safe to do so? There are ultra-marathons and antiques shows, state fairs and art festivals, trade shows and soccer tournaments. Whatever your community and wherever you're hoping to gather, when you travel by RV you open up a whole world of new possibilities.