in paid partnership with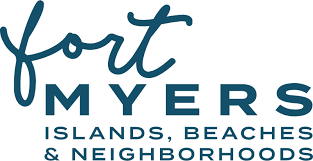 Loggerhead sea turtles, piping plovers, West Indian manatees, and bottlenose dolphins have been calling The Beaches of Fort Myers & Sanibel home for millennia. The barrier islands' geographic location — set apart from mainland Florida and jutting out ever so slightly into the Gulf of Mexico — gives the beaches and waters here protection from the urban world. The shores are long and flat with fine white sand, making it the perfect stopover for migratory birds.
On the backside (or bayside) of the barrier islands are sheltered waters, mangroves, and more tiny islands. There are state parks with rustic undeveloped beaches, protected wildlife preserves, and miles of hiking, biking, and kayaking trails. Here are five ways to connect with the quiet natural bounty of this special place.
1. Meditate on the beach — while supporting sea turtles
Substitute your tinny sound-machine waves with the sound of real waves as you practice your asanas on the beach with Ambu Yoga. They host monthly New Moon Meditations on Captiva Island, and as a bonus to your feel-goods, your fee for the class supports the Sea Turtle Program run by the Sanibel-Captiva Conservation Foundation (SCCF).
Over 1,000 sea turtles return to this area every year to lay their eggs. Only one in 1,000 hatchlings will survive, and it takes that one 30 years to reach reproductive age. Not great odds, which is one of the reasons why disturbing a nest is against the law. But you can get in on the community's conservation efforts by keeping your eye out for fresh sea-turtle tracks and supporting organizations like the SCCF.
Stay: Sundial Beach Resort & Spa is an upscale complex on Sanibel Island with suites and condominiums, a swimming pool, canopy sunbeds, and tennis courts. It's on one mile of white-sand beach, so if you can't make it to an off-site yoga studio, there's plenty of room for you to get in touch with your inner yogi and guide yourself.
2. Explore one truly wild national wildlife refuge
Running the length of the bayside of Sanibel Island is the J.N. "Ding" Darling National Wildlife Refuge, an expansive swath of mangrove ecosystems, tidal flats, open water, marshes, hiking trails, biking trails, and ample opportunities to canoe and kayak. There are 51 different reptiles and amphibians, 32 species of mammals, over 270 species of birds, and many others making their home here. If you want to get an idea of the full complexity of the Southwest Florida ecological community, "Ding" Darling is the place to do it.
Stay: West Wind Inn is one right turn from "Ding" Darling, close to the entrance where you can rent kayaks and canoes. The chill resort has studios with kitchenettes, suites, a swimming pool, and a full-service restaurant, and is also adjacent to 500 feet of private beach.
3. Paddle out as the full moon rises over Lovers Key State Park
Lovers Key State Park, just south of Fort Myers Beach, is a collection of barrier islands that includes two miles of undeveloped white-sand beaches, two-and-a-half miles of kayak-able estuary, five miles of hiking and biking trails, and a butterfly garden. Lovers Key Adventures offers several really cool kayaking tours, like the Calusa Indian Mound Key Tour and the Full Moon Tour, where you can paddle out at sunset and experience the changing environment as the moon rises.
Nearby: Shangri-La Springs is a historic hotel and spa with a focus on health and wellness, located in the old town of Bonita Springs. Though the property doesn't currently offer lodging, its farm-to-table restaurant, Harvest & Wisdom, serves organic fared supplied by the onsite garden; there's also a natural spring and — of course — a spa. Go for a specialty facial, attend a sound meditation, or take a gardening class.
4. Have wildlife encounters (in an ethical way)
To make sure you're placing the well-being of the area's abundant wildlife front and center, you can learn about Southwest Florida's unique ecosystem on a guided tour with marine scientists, educators, and conservationists. Local organizations run camps and classes for both children and adults that will immerse you in the habitats of some of the area's most iconic plant and animal species. Meanwhile, outfitters offer custom eco-tours that are both fun and environmentally aware. Find a tour that fits your interests, and read more about how to make your visit a sustainable one.
Stay: Sanibel Moorings is a resort property made up of condominiums with full kitchens, tennis courts, and a swimming pool, perfect for both short and long-term stays. They also have a botanic garden with 100+ flower species — and gopher tortoises.
5. Find solitude on an uninhabited island
Cayo Costa State Park, a barrier island located north of Captiva Island and west of Pine Island, is undeveloped and only accessible by boat. It has more than eight-and-a-half miles of natural-state beaches and three different ecosystems to explore. Think sandbars, white-sand beaches, sun-bleached seashells, palm trees, and egrets lazing about.
When arriving by boat, keep your eye out for dolphins feeding in the calm waters of Pelican Bay. The sandbars on the north side of the island are great places to wade and look for the area's famous seashells.
Stay: The Inns of Sanibel is a network of four resorts on Sanibel Island: Song of the Sea, Seaside Inn, Sanibel Inn, and Sunset Beach. Each has its own character, from the intimate pink-and-red brick "inn-feel" of Song of the Sea to the yellow cabana, poolside vibe of Sunset Beach. They're centrally located, and you can easily book a tour or boat ride to Cayo Costa regardless of which inn you end up calling home.