in paid partnership with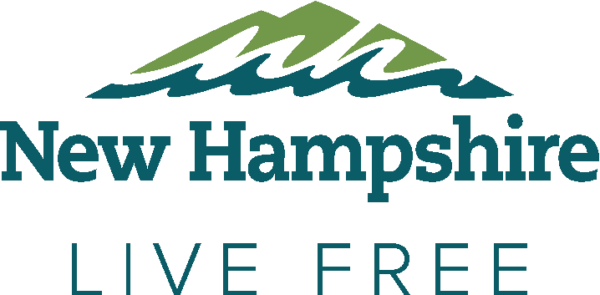 For anyone looking to get into the great outdoors in New England, New Hampshire is the place to be. We're talking world-class hiking, paddling, forest bathing, wildlife spotting (moose! bears!), and winding scenic drives to get there.
But expect some surprise adventures in the Granite State as well. Surfing, anyone? Hang-gliding? Maybe you knew about these, maybe you didn't — either way, there's no disputing that any of the six adventures profiled below will make for one memorable New Hampshire trip.
1. Surfing on the Seacoast
Grab your board and head to the beach — New Hampshire may only have 18 miles of coastline, but when it comes to surfing, those 18 miles are about quality, not quantity. Surprisingly enough, they're about variety, too:
Beginners and intermediates should check out Jenness State Beach, a family-friendly destination for those looking to ride the waves or just enjoy a day on the sand.
Like the strong cocktail it evokes, Rye on the Rocks (Bass Beach) is an exposed left-hand reef break that many more-serious surfers agree is the best option around when conditions are right.
Another popular spot is "The Wall" in the town of Hampton Beach, an exposed beach break that's home to consistent waves. While the surfer in your pod is chasing swells, the rest of your crew can post up on the boardwalk or anywhere along this generous stretch of soft sand.
2. Rock climbing and spelunking in Rumney
The Rumney Rocks Climbing Area, located in White Mountain National Forest, is an international climbing destination with some of the best routes on the East Coast. Welcome to the Granite State! (Well, actually, you'll be climbing walls of schist — and maybe even ice, depending on the season.)
Those who'd rather say "no thanks" to the holds and crags on Rattlesnake Mountain can spend the afternoon underground, exploring nearby Polar Caves Park. Created during the last ice age, the park's nine granite caverns will have you squeezing through tight spots or descending to iced-over depths, even come summer.
3. River rafting around Errol
The town of Errol, New Hampshire, can claim just about as many rafting trips as it can citizens (population: 264). Several outfitters have set up shop here, hooking up water-seekers with tranquil, family-friendly floats as well as fast-paced whitewater adventures along the Androscoggin River and its many tributary lakes and streams.
Take your pick: The "Errol Rapid" trip contains some medium-quick Class II rapids, passing through memorably named spots like Pancake Wave, Fluffy Bunny Hole, and Grandma's Revenge. The section of the river below the Pontook Dam holds exciting Class II+ rapids. Or, if you're looking for something a bit more relaxing, go for a paddle on pristine Umbagog Lake, just east of Errol. A state park and national wildlife refuge, Umbagog sits on the transition zone between boreal and deciduous forests, making it a favorite hangout of moose, bald eagles, and loons.
4. Hang-gliding at Morningside Flight Park
You'll catch two types of creatures soaring over the rolling hills of the Connecticut River Valley around Charlestown, NH: waterfowl and the folks at Morningside Flight Park. In the latter category, keep an eye out for hang-gliders, paragliders, powered paragliders, and those being aero-towed.
Yep, aero-towed — you'll go up with a professional pilot in a tandem hang-glider, towed by a small biplane to altitudes of 2,000. Then, your cord drops and you're free-flying through the New Hampshire skies. If you're up for it, you can even try your hand at the controls as you take in the spectacular views below.
Otherwise, go solo with a paragliding lesson, starting with an introductory lesson and working your way up to a launch off the grassy practice slope. Closer to the ground, the park also offers outdoor laser tag, kayaks, and a mountaintop zipline course through stunning old-growth forest.
5. Dog sledding in Jefferson
Muddy Paw is home to some 80 sled dogs. On a visit, you'll spend the first half hour greeting the pups (and helping your musher ready the cart) before they escort you into the New Hampshire outdoors. You can likely picture the winter dogsled experience, but summer opens the door for two- or five-mile excursions on the area's wooded trails, no worrying about cold hands and cold feet (or cold paws!).
During both seasons, guests will have plenty of hands-on opportunities to help rig up the sled and give the dogs some belly rubs for a job well done. You can feel good about the adventure, too — your visit will help the kennel further its goals of taking in rescue and second-chance sled dogs and educating the public about our furry pals.
6. Mountain biking at Bear Brook State Park
Just 90 minutes from Boston, Bear Brook offers some of the best mountain biking around, whether you're an expert rider or just getting started. The dirt road, double-track, and single-track trails crisscross the heavily forested park and incorporate plenty of natural features — and soaring descents — to keep you on your toes.
If you're just honing your mountain biking skills or are on a family trip, start off on the shorter and more mellow six-mile loop. For the opposite of mellow, hit the 21-mile loop for a nearly 2,250-foot climb and plenty of technical quizzing. If biking's not your thing, the trails are also great for hiking and horseback riding, and the park has options for camping, swimming, and fishing as well. As long as you appreciate the outdoors, you'll find something incredible at Bear Brook — and in New Hampshire at large.