in paid partnership with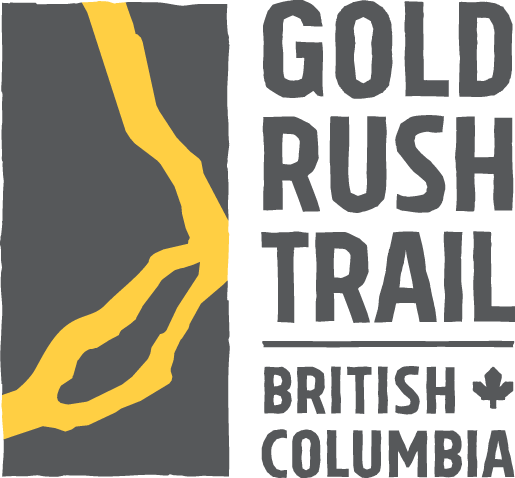 If you're ready to tackle the road less traveled, British Columbia's Gold Rush Trail — in the wild Cariboo Chilcotin Coast region of BC's central interior — shines with off-the-beaten-path treasures. Meandering northward from just east of Vancouver into the heart of the province, this nearly 1,200-mile road network is alive with history and uncrowded adventures for living your best outdoor life.
You certainly won't have to work as hard as bygone Gold Rush prospectors to find treasure in them thar hills. Not to mention, the favorable exchange rate with the Canadian dollar makes this about 20% more affordable than a drive through the US, and fully vaccinated travelers are no longer required to test when entering the country. So get ready to strike it rich with these golden nuggets of under-the-radar opportunities that glitter on BC's adventure corridor.
1. Mountain biking in the famous South Chilcotin Mountains
South Chilcotin Mountains Provincial Park is home to some of the prettiest and gnarliest mountain biking routes in British Columbia. This vast wilderness comes woven with interconnecting trail systems and more than 124 miles of bike paths winding through valleys, along alpine meadows, and up mountain peaks. With the sheer number of options, there's a track — or three — for every level of rider and preference.
Plan your own adventure, pair it with a flightseeing tour of alpine lakes dotted with icebergs, or book a floatplane Fly & Bike trip with Tyax Adventures. With that last option, you'll get dropped into the backcountry for a multi-day ride through grassy meadows and over mountain passes, bunking down each night in a cozy glamping tent or rustic cabin, complete with a lakeside view, wood-fired sauna, and unlimited starry skies.
2. Full immersion into Indigenous cultures of the Fraser River Canyon
The Gold Rush Trail is filled with living history, best told by Indigenous storytellers who are the original caretakers of the land. These experiences can be found along the Fraser River — the largest undammed river in North America and a very important habitat for salmon.
Join a guided cultural tour in Stó:lō territory [stoh-lo] in Chilliwack, visit the "great berry picking place" of the Tuckkwiowhum Heritage Village [tuck-we-ohm], take an Indigenous cultural tour with Xwisten Experience Tours [hoysh-ten], or check out Xatśūll Heritage Village [hat-sull]. Of course, this is just a sampling of the many experiences available in the region. For the full list, visit the Gold Rush Trails' Indigenous Experiences page.
But for a deeply immersive experience, participate in a sweat lodge ceremony at in Soda Creek. On the banks of the mighty Fraser River, you'll dive into Nlaka'pamux [Ingla-kap-ma] culture and history via stories straight from village Elders. It's an experience you'll never forget.
3. Hiking into BC's wild backcountry
If you want to hike some seriously pristine trails, lace up your boots and hit the backcountry trails at Whitecap Alpine. Your basecamp at Whitecap's McGillivray Pass Lodge grants access to your pick of hikes through delicate wildflower meadows and along ridgelines and scrambles where you might just bag a peak or two.
Need more of a rush? Stuff that backpack with your best gear and prep for a multi-day tour of the South Chilcotin Mountains. Wander from hut to hut over three, four, or seven days with your Tyax Adventures guide, staying in all-inclusive backcountry glamping tents or rustic forest cabins. And for guided hiking experiences in BC's famous Cariboo Mountains and Bowron Lake area, check out White Gold Adventures.
The Gold Rush Trail profiles a range of other self-guided hikes on their hiking experiences page, along with info on how to be prepared and stay safe.
4. Embracing wide-open spaces and cozy cabin guest ranches
Are you a fan of the hit TV series Yellowstone? How about stepping into nature surrounded by grazing horses and cowboy culture galore? BC's Gold Rush Trail has multiple guest ranch experiences that range from affordable lakeside family adventures to luxury glamping sites and lodges.
For the best in family adventures, try Flying U Ranch, Wolf Valley Guest Ranch, Wettstone Guest Ranch, or Ten-ee-ah Lodge. For luxury, wellness, or couples retreats with elevated cuisine and adventure, check out Echo Valley Ranch & Spa, Siwash Wilderness Resort, or Sundance Guest Ranch. And for a truly unique experience that highlights conservation, outdoor education, and backcountry adventure on multiday pack trips or cabin stays, get in touch with Chilcotin Holidays.
Ranches and rodeos were common sights on the Gold Rush Trail in its treasure-seeking heyday. Tap into that history and roam wild and free on the back of a horse at Flying U Ranch, overlooking jade-hued Green Lake. Built in 1849, the Flying U is believed to be the oldest ranch in Canada — you'll be sleeping in the same (updated) cabins and riding the same trails as those Gold Rush miners back in the 19th century.
For a mix of Western cowboy culture and Eastern wellness, ride, meditate, and enjoy a massage in the sumptuous wilderness of Echo Valley Ranch & Spa. You can connect with your horse, practice shinrin-yoku (aka forest bathing) in the boreal forest, and hike or meditate over the "Grand Canyon of the North," the arid and beautiful Fraser Canyon.
5. Rafting glacial rivers and whitewater rapids
Feel the thrilling churn of whitewater as you paddle the Thompson River at Kumsheen Rafting Resort. One of BC's clear glacial rivers, the Thompson runs deep, wide, and fast, and you can choose to test your paddling muscles against the rapids or just hang on tight in a large, motorized raft steered by an expert guide from this OG rafting company, founded in 1973. Either way, you'll appreciate hitting the hay after an active day, your canvas glamping tent or teepee awaiting you in the forest.
Or combine the best of all worlds — rafting, glamping, and yoga, that is — on the emerald-green Nahatlatch River with REO Rafting Resort. Choose to be actively paddling downriver one day, then practicing your mountain or warrior poses outdoors amid the pines, peaks, and pikas the next. The last thing on your to-do list? Falling asleep to the sound of the river.
6. Living your best lake life
Mine the rich vein of lake life on the Gold Rush Trail, where you can fish, canoe, or paddle a lake a day for every day you stay. Water is everywhere you look, from cascading waterfalls to blue, green, and opaque lakes filled with fish, to wide rivers and small creeks carving their way through steep canyons and forested valleys.
You'll find some of the best fishing in British Columbia along The Fishing Highway in the Land of Hidden Waters, the stretch of road from Little Fort to 93 Mile House. Large lakes like Sheridan Lake grow big rainbow trout, while on the smaller lakes you might find yourself alone with only the blissful company of an osprey or loon. If you're a fly fisher, try your hand landing migrating sockeye or chinook salmon on the Horsefly River.
Local outfitters like Sheridan Lake Resort and Loon Bay Resort have the bait and tackle you need and will let you in on all the best spots while providing cabins, camping, and the comforts of home. For more quintessentially Canadian lakeside cabins, check out Cabins on the Lake, Fawn Lake Resort, Eagen Lake Resort, Eagle Island Resort, Little Black Bear Lodge B&B, Peaceful Cove Resort, or Cariboo Bonanza Resort.
Meanwhile, if fish isn't quite your dish, the region's lakes are equally outstanding places to pursue your favorite watersports, like paddle boarding, canoeing, kayaking, water skiing, swimming, and everybody's favorite: soaking in the beauty of British Columbia.