in paid partnership with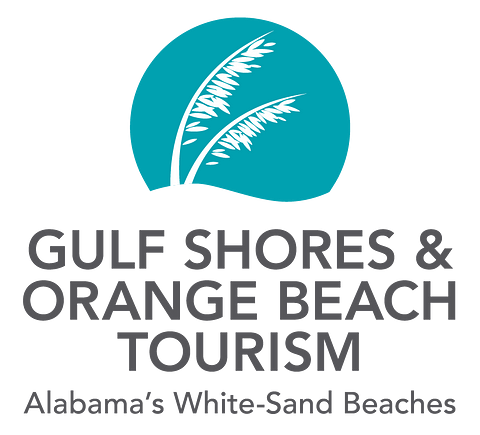 Sometimes you want a vacation full of world-class beaches, phenomenal seafood, and excuses to don your pearls. Sometimes you want laid-back, take-it-easy vibes — maybe even with that honky-tonk kind of flair. But what if you want both?
Very few places strike that balance — actually, there might only be one: Alabama's Gulf Coast. An easy road trip from hubs like New Orleans and Atlanta, it's guaranteed you'll find somewhere on this 32-mile stretch of white sand for yourself, along with endless fresh catches surrounded by distinctly Southern vibes. But when you've gotten your fill of the tasty seafood and fabulous sand, here are a handful of places on Alabama's Gulf Coast that will truly surprise you.
1. This 1920s shipwreck
The dolphins and stingrays seem cool, but then you see it: a 200-foot rum runner, collecting coral underwater. The Whiskey came to rest just 150 yards off the beach, at the perfect location and depth for snorkeling — and for transporting you back to your childhood dreams of finding buried treasure. (Or Prohibition-era artifacts, at least.)
Diving is a great option, too — especially night diving! Non-divers, take note: You can complete a quick "Discover Scuba Dive" training course and, thanks to the clear, shallow waters, tour this shipwreck on your very first dive.
Note: Alabama's Gulf Coast as a whole is a fantastic diving destination, bar none. Just 20 miles or so offshore lies the The LuLu, a 271-foot intact freighter. You can literally swim into the control room, playing captain with the coral-growing panels and screens.
2. This recycled seaside hideaway
Bright and bold, you might mistake The Gulf for a weirdly hip storage facility — it's definitely not. Constructed from 27 reclaimed and recycled shipping containers, the Orange Beach foodie hotspot somehow blends right into the sand it sits on, with outstanding views of the boats headed into the Gulf.
Grab a mojito (get the blackberry, if it's in season) and dig those little piggies into the soft sand from your cozy outdoor couch. You should also dig into the ever-changing menu — you can't go wrong with the fresh catch, though the Swordfish Reuben might be a dish you'll regret not trying.
Tip: Before heading back to your hotel, make sure to visit The Gulf's locks of love display. Lovers have pledged their mutual devotions by setting a lock in the fence and throwing the key into the water.
3. This nature-tucked lodge
Just a couple of years old, The Lodge at Gulf State Park falls under the Hilton umbrella, but chain experience this is not. The Lodge sets the bar high for eco-friendly hotels: 15% of the materials used in its construction were recycled, amber exterior lighting ensures nesting sea turtles and hatchlings do not become disoriented, and the uncovered parking lot is permeable, allowing rainwater to drain directly into the ground. (And this list is just scratching the surface.)
The hotel offers easy access to the park's 28+ miles of biking and hiking trails, in addition to miles of pristine beaches. And don't be surprised if during your sunset Gulf-side strolls you encounter creatures like sea turtles and bald eagles, as the landscape has been purposefully designed to support native flora and fauna.
4. This famous honky-tonk
Flora-Bama Lounge & Oyster Bar — going strong for nearly 60 years — gets its name from its location on the Alabama–Florida state line. If you love live music, this is one place that fits into every itinerary, as they bring in regional acts every day of the year. With five stages playing a mix of rock, country, beach music, and dance, consider it a buffet for your ears.
Besides sampling the shows, there are two things to do here. One: try their signature drink, the Bushwacker, a sweet concoction made with dark rum and Irish cream. Two: leave your mark, quite literally, by writing your name on one of the walls. It's an act that comes highly encouraged, and you'll be joining autographs from the likes of Jason Aldean, Jimmy Buffet, and Kenny Chesney.
5. This choose-your-own-adventure state park
Every other state park, take note: This is how you do it. Gulf State Park has two miles of pristine, white-sand beach; a paved trail running for 28+ miles through nine different ecosystems; an interpretive center; a lake for kayaking, fishing, and paddling; bikes and cabins for rent; Segway tours; and even a hammock park. For your hammock.
Boots, bikes, kayaks, paddleboards, boats, waterwings, fishing rods, Segways, hammocks, or just a beach chair — choose your method of adventure wisely.
6. This adrenaline rush
Katniss Everdeen may have made archery cool again, but she didn't do this! One shot and you'll be hooked on this half-archery, half-fishing, and half, well, adventure experience. Bowfishing is a perfect sport for families or friends to enjoy together as it's highly social — usually involving a music-accompanied cruise along the bays and lagoons off Orange Beach — and a bit competitive. Who's got the best aim? Who'll get the record haul?
If you were ever interested in catching and preparing your own food, this is it, adrenaline-style. You'll hit the waters, hunting for giant stingrays, trout, flounder, sheepshead, and sharks. These creatures are often active once darkness falls, so head out after sunset — your boat will be equipped with LEDs — and have the night of your life on Alabama's Gulf Coast.