in paid partnership with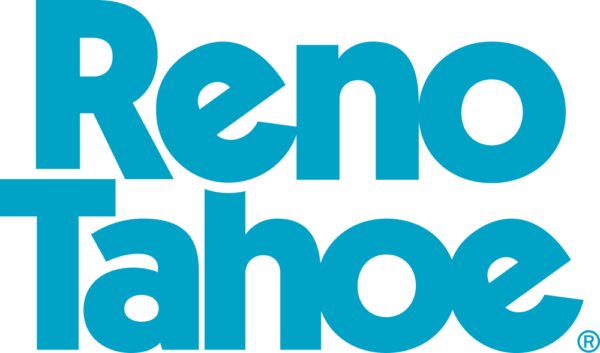 RENO TAHOE is a place where the country's largest alpine lake meets the biggest little city in the world — and the possibilities found in these two diverse landscapes are seemingly endless.
You can cannonball into the icy blue waters of Lake Tahoe and score a warm stone massage at Spa Toscana. You can dine at a riverside collaborative community space and beer garden at The Eddy and experience fine French dining at Beaujolais Bistro. No matter what your travel style is, Reno Tahoe has you covered. Here are a few fun ways to plan your stay.
1. Lake Ripples + River Currents
Lake Ripples: Survey the shoreline of Lake Tahoe
Don't just take in views of the lake — get in the water and experience it. At Sand Harbor Park you can rent kayaks and standup paddleboards, and take lessons or tours if that's your style. A lot of these shorelines are inaccessible by car or boat, and the sparkling granite boulders and patchwork of various blue-hued depths make for some awesome Insta-material.
River Currents: Roll downtown to Truckee River Whitewater Park
Home to class II – III rapids, nearly a dozen drop-pools, and 7,000 tons of smooth flat-top rocks, the half-mile Truckee River Whitewater Park is unreal. Beginners come here. Freestylers who can do splats, front flips, and flat spins come here… And every May, the two-day Reno River Festival sees kayaking competitions, live music, food and drink vendors, and yoga in the park take over this part of downtown.
2. Creating Art + Destroying Monotony
Create Art: Celebrate all things artistic as Reno transforms into Artown
Throughout the month of July, Reno is Artown. The celebration moves through every artistic discipline, with new events and workshops defining each day of the month. Whether you're more into music, dance, visual, or film, there's definitely going to be something incredible to check out.
Destroy Monotony: Spend summer nights cruising in style
The largest classic car showcase in the country throws Reno into high gear during the city's Hot August Nights. All the sleekest automobile designs from the '50s, '60s, and '70s are there, along with live music to match the nostalgic mood. You can register your own classic car to join in the show-and-shines and nightly cruises, or just come to admire the restored vehicles of decades past.
3. Brews and Bites + Curated Cocktails
Brews and Bites: Great Basin Brewery
Stop by Great Basin Brewery & Pub and say "Gimme an Icky" — that's the Ichthyosaur India Pale Ale, named for Nevada's state fossil, a giant marine reptile from the state's Jurassic past. The brewery's most beloved beer is a staple in their menu of beer-boosted dishes and housemade beer breads that you can purchase to-go or try in a sandwich or melt. My recommendation is the Great Basin Bratwurst Sandwich — beer bratwurst and grilled onions on a warm Icky roll, with spicy mustard and sauerkraut.
Curated Cocktails: 1864 Tavern
Grab a spot on the chaise lounge and sip one of 1864 Tavern's signature cocktails, named after Nevada landmarks like Toiyabe National Forest and Pahranagat Lake. One of my favorites is their Spring Creek — a blend of vodka, fresh grapefruit juice, local honey, and lime — but if I'm in the mood for something different, I'll often ask the bartender to whip up something unexpected, and they never disappoint.
4. Winning Big + Losing Yourself
Win Big: Hit the casino for your chance at big bucks
Reno lights up the night with gaming from dusk 'til dawn. Whether you like to play the slot machines, try your luck in tournaments, or kick back at one of the plush sportbooks, there are options to suit every luck-chasing type, and typically at far better prices than the Vegas counterparts.
Lose Yourself: Wander MidTown for a true taste of Reno
Eclectic thrift stores, artisanal shops, and farm fresh dining are yours to explore when you take a walk through Reno's booming MidTown district. Grab a bite and a beer at Brasserie St. James (get their Brasserie Poutine and Red Headed Stranger Ale), then walk across the parking lot to Junkee Vintage, a 15,000-square-foot treasure trove of recycled fashion, vintage accessories, and unique home decor. You can get lost in this place for hours and still stumble on new fun finds. Check out the handmade section to get a glimpse of local culture, where everyone from jewelry designers to street artists sell their original goods.
5. Wine Walks + High Country Hikes
Wine Walk: Stroll downtown in Reno's Riverwalk District
Take in the sights as you walk along the Truckee River, and check out the monthly Wine Walks that happen every third Saturday, 2-5pm. Get your glass and grab a map at any of the 13 listed local businesses, then venture out to sample wines all across downtown while checking out the unique River District merchants.
High Country Hike: Head up Mount Rose for an unforgettable trek
The hike up Mount Rose Summit is a serious undertaking. The 12-mile round-trip journey includes a steep 2,620 feet of elevation gain across some stunning topography, including an impressive waterfall at the halfway mark. From the top, you'll see miles of mountains and Lake Tahoe laid out in front of you. Needless to say, it's definitely well worth the climb to get there.
6. Always Refreshing + Never Stale
Always Refreshing: Sierra Nevada views
Drop in to Squaw Valley for an awesome ski experience just an hour from downtown Reno. Snow sports not your thing? Head to their High Camp pool and hot tub. Whether you're taking in the views from the water, or from the top of the mountain, this is a pretty wonderful spot from which to gaze over the Sierra Nevada and Lake Tahoe. And with record snowfall this year, you can expect to enjoy the snow and sun all the way till the 4th of July.
Never Stale: Reimagining a classic at the Lake Tahoe Shakespeare Festival
Lovers of the Bard have a pretty amazing opportunity to see some of Shakespeare's most beloved plays while digging their feet in the sand at the lakeside Sand Harbor open-air theater. Each summer, highly trained thespians put on a classic Shakespearean play with a twist, as the production transports theatergoers to a fresh time and place. For example, 2016's Comedy of Errors was set against the backdrop of Carnaval in 1950s Rio De Janeiro (the same play was produced in 17th-century Wild West fashion during in 2005). This year's rendition of Love's Labour's Lost will run in July and August.