in paid partnership with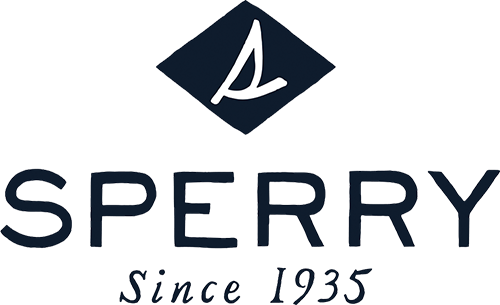 ALL AROUND THE WORLD, whether it's a gnarly rapid, wave, or simply a vast stretch of open ocean, water remains the ultimate proving ground for athletes and adventurers. We're entering an exciting era, a time when technology combined with technique allows athletes to enter realms that have never been accessed before.
We're talking about paddling massive-volume rivers or huge waterfalls with total style and control. Or innovating designs of surfboards, kitesurfs, or sailboats so they perform in ways that are very close to flying. And with arsenals of drones, cameras / water housings, and social media channels, these adventurers and innovators are bringing audiences along for the ride in unprecedented ways.
While each of the following stories are unique, they all exemplify courage, endurance, creativity, and, above all, a special connection to the water. Meet these seven individuals pushing new limits in a progressive, technology-driven era.
1. James Spithill
Australian yachtsman James Spithill is arguably the most elite racer in the world, holding records as both the youngest helmsman in the America's Cup (age 20), and the youngest skipper to win the America's Cup (2010). The design of his America's Cup boats use hydrofoil technology, allowing the boats to essentially fly over water at speeds of up to 50 knots. It was this focus on purposeful that design that attracted the interest of Sperry, who worked with Spithill and the rest of ORACLE TEAM USA to develop the new Sperry 7 SEAS series of footwear — a boat shoe for those pushing the limits.
2. Liz Clark
While others on this list may be breaking endurance or speed records, surfer, environmentalist, and captain Liz Clark is pushing another kind of boundary on the water. Having spent her last 11 years exploring the Pacific (much of the time alone) aboard her sailboat Swell, Liz has captivated people's imagination with her message of living simply and protecting the environment. "I travel at a pace not much faster than you can run," she writes. "Weather, swell, and tides dictate my days. This isn't just a surf trip — it's a lifestyle, passion, and search for better ways for humanity to inhabit our shared planet."
3. Chris Bertish
In March of 2017, South African big-wave surfer and stand-up paddleboarder Chris Bertish set several new world records in his 93-day solo, unsupported crossing of the Atlantic on a stand-up paddleboard (SUP). Bertish's SUP had an incredible design: 20 feet long with a tiny sleeping cabin in the bow, a self-righting system, solar panels, and a desalinator for making fresh water. Already an accomplished athlete and explorer, Bertish had previously won the Maverick's Big Wave competition in 2009. In the emotional moments after his landing, he said, "I was paddling one stroke at a time. Just focus on what's in front of you."
4. Pat Keller
Among the current generation of whitewater paddling stars, Pat Keller is probably the least flashy. He lets his runs speak for themselves — first descents all over the world, including a truly death-defying run at Linville Falls. But beyond his whitewater prowess, Pat deserves special recognition for his contributions to the sport as a designer. In 2005, he envisioned a new type of whitewater kayak specifically for racing down the Green River. He was actually a student at UNCA at the time, but Dagger accepted his proposal, even giving him internship credit to work on the design. A year later, the new boat — the "Green Boat" — dominated the race, and went on to inspire a whole new boat category (the "longboat") that was quickly picked up by other manufacturers. Longboats like the Green Boat not only excel in extreme races, but — with their large capacity — have become go-to boats for expedition paddlers on multi-day adventures.
5. Bethany Hamilton
Like Liz Clark, pro surfer Bethany Hamilton is pushing her own unique boundaries on the water — in this case, an incredible story of courage and perseverance. At age 13, while surfing in Hawaii, Bethany was attacked by a 14-foot tiger shark, resulting in the loss of her left arm. Undeterred, Hamilton returned to the water only a month after the attack, learning to paddle with one arm. Over the next decade she would continue to train and compete, winning and being a top finisher in recent contests such as the Pipeline Women's Pro and the Fiji Women's Pro.
6. Austin Keen
Among the lesser-known boardsport of skimboarding, World Champion Skimboarder Austin Keen is innovating some of the most amazing maneuvers ever performed on the water. Because of the explosiveness and short duration of skimboarding rides, they're particularly well-suited for sharing on Instagram, where he has a huge following. Over the years, Keen has pioneered new ways of accessing waves on a skimboard by taking off first on a SUP or regular surfboard, then jumping onto the skimboard once on the wave. He's currently experimenting with riding hydrofoil skimboards as well.
7. Nico Landauer
Nico's story begins as a Uruguayan who came to California to compete as a pro surfer. Also an accomplished sailboat racer, he began to combine the two sports in the form of kiteboarding. Taking into consideration the latest in hydrofoil technology developed for racing sailboats, he began experimenting with "hydrofoiling," or riding a kiteboard modified with a hydrofoil. The result: Nico is able to glide smoothly through rough water at super high speeds, opening new possibilities — pushing new boundaries — in the sport.