in paid partnership with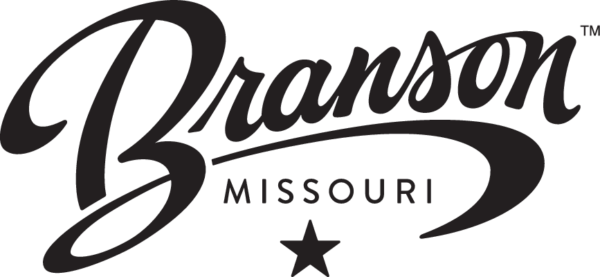 One of America's best lake towns is hiding in the middle of Missouri's forested Ozark Mountains. Here's a little color to help fill out the portrait: uncrowded beaches, huge caverns to explore, one-of-a-kind golf courses. Yep, we're talking about Branson, Missouri.
You don't really need excuses to get outdoors in and around Branson — but you'll need a good one if you miss out on these awesome experiences on your trip.
1. You've never seen the Ozarks from above.
Southern Missouri's Ozarks region is a wonderland of ancient mountain peaks, forested ridges, and sparkling lakes woven across the landscape. And while the hiking trails here are certainly something to experience, you won't "get it" till you're up in the air. To do so, head to Wolfe Mountain, home to Branson Zipline and Canopy Tours. There's a variety of packages for different adventure levels, but they'll all take you soaring above the Ozark Mountains. Opt for the fresh greenery of spring and summer, or go in the fall for the foliage sea of red, orange, and gold.
Pro tip: Wolfe Mountain has lots of fun activities on land, too. Take a ride down Snowflex Tubing Hill, the largest synthetic tubing run in the U.S. It was created using Snowflex®, a synthetic snow sports surface, and is 400 feet of tubing joy whether it's 30 degrees out or 75.
2. You want to marvel at a natural wonder.
A trip of 500 feet might not sound too impressive — unless you're going 500 feet down into the earth to explore Branson's Marvel Cave. The Ozarks are home to many such wonderlands, hidden beneath your feet, and their beauty often rivals that of our national parks and monuments.
In the case of Marvel Cave, its Cathedral Room is one of the largest cave entrance rooms in the U.S. In fact, the cavern is so striking that it inspired the creation of an 1880s-styled theme park, Silver Dollar City, which occupies the ground above it. Twisting and turning on a mining-cart roller coaster is a whole other way of enjoying the outdoors.
Pro tip: Take the Lantern Light Tour. The electric lights within the cave are turned off and you'll be guided (led by someone in an old-timey costume) by lantern. This tour will get you into other parts of the cave, like the Mammoth and Waterfall Rooms.
3. You want to be on the beach and on the lake.
It's the best of both worlds: a beautiful sandy shore, but no sticky feeling of salt on your body at the end of the day…and zero risk of being eaten by a shark! Moonshine Beach is a large swimming area along Table Rock Lake, where you get the benefit of the lake's beautiful, clear water, along with the sand and secluded feel of a beach. Bring a float or a boogie board and you'll blend right in.
Pro tip: If you're looking for luxury accommodations on the water, check out Chateau On The Lake Resort, Spa & Convention Center, named the "#1 Best Missouri Resort" in the prestigious U.S. News & World Report "2018 Best Hotels" rankings. Or book a ticket on the Showboat Branson Belle, an 1890s paddle-wheel riverboat that cruises the waters of Table Rock Lake.
4. You want to golf like Tiger…
Fresh off his fifth Masters win, Tiger Woods has reclaimed premier golf fame after more than 20 years, and it's just in time for the opening of his design firm's golf course, Payne's Valley Course (a tribute to the beloved Missourian Payne Stewart, of cap-and-pant fame, who died in a plane crash in 1999). This is the first-ever public TGR Design course in the U.S., and Payne's Valley is solidly "championship-caliber." Would you expect anything less?
Pro tip: The course is set right in the Ozark Mountains and has epic views of the surrounding valleys and ridges. On the 19th hole, the green is backdropped by streams and waterfalls — a beautiful tribute, for sure.
5. …on a Mountain Top par 3.
Johnny Morris (founder of Bass Pro Shops) is the central figure responsible for Branson's title of "America's Next Great Golf Destination," and Big Cedar Lodge is at the center of it all. Each year, the PGA Tour Champions come to Big Cedar, so you know it's legit. And the courses themselves can seriously name drop:
Top of the Rock is a par-3 Jack Nicklaus Signature Course with an Arnold Palmer (not the drink) Practice Facility included. There are spectacular mountain views from the #9 green.
World Golf Hall of Famer Gary Player helped create Mountain Top, a 13-hole par 3. It's a walking course (no carts allowed), but you won't want to zoom by the limestone rock and cave formations of hole #9 anyway.
Buffalo Ridge Springs has been named the "No. 1 Public Course in Missouri" by Golf Magazine. Free-ranging bison from the nearby Dogwood Canyon Nature Park will be scrutinizing your game.
Pro tip: Even if you're not really into golf, you can still hang out in the cart with an Arnold Palmer (the drink) in hand, and enjoy the outdoor splendor around you — and underneath. Top of the Rock offers a golf cart tour through the hills and Lost Canyon Cave.
6. You want an arm workout on the water.
Kayaking on one of Branson's three lakes (Table Rock, Taneycomo, and Bull Shoals) is how locals break in their summer gear. And ever since Realtor.com awarded Branson No. 1 in "Top 10 Lake Towns of 2018," visitors are flocking to the Branson lake trifecta more than ever.
The calm waters — on all three lakes — make kayaking doable for almost everyone, and rental options abound, so don't worry about bringing your own gear. Check out rentals at Kayak Branson, White River Kayaking and Outdoors, and Main Street Lake Cruises.
Pro Tip: Have your own kayak and don't need to rent? The outfitters above also provide shuttle services to help keep your schlepping to a minimum.
7. You want to fish on a lake that feels like a river.
With 40+ miles of shoreline, Lake Taneycomo is known as a go-to destination for trout fishing. These waters were part of the White River before Table Rock Dam altered the local topography, and they're clear and cold with a swift current, which fosters ample, ample trout fishing. The upper lake's conditions are an ideal place for fly fishers, whereas the lower lake has a more diverse fish population due to its warmer waters. If trout aren't really your thing (don't tell Missourians that), then you should head into the slightly warmer waters lower down to find something else for dinner.
You can keep the fun going even after you're off the water by checking out the 40,000-item collection at the nearby History of Fishing Museum. It might just get you fired up to stick around a little longer and tackle more of the area's fishing spots — or better yet, more of the seemingly endless list of Branson's outdoor adventures.