in paid partnership with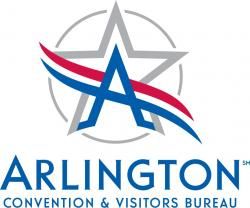 Arlington, Texas, is upping its game so fast even we locals can barely keep up. This not-so-little patch between Dallas and Fort Worth has done an about-face in the past few decades, no longer playing shadow games with its two big siblings. No need to hit the big cities — everything is right here.
Keeping up with the list of things to do in Arlington is a veritable quest: There's craft beer galore, a whole new district to explore, classes in coffee, and hunts for rare mushrooms. And that's just right now — read quickly, before even more ideas pop up.
1. Scoping out the Urban Union District
Right now, as we speak, a string of huge former auto shops are being reimagined as Arlington's newest downtown destination: the Urban Union District. The businesses that have moved into the area, like Sugar Bee Sweets Bakery, Legal Draft Beer Co., and 4 Kahunas Tiki Lounge, are all keeping this in mind, and the "repurposed" look is definitely a theme. Who knew used car lots could be so good for craft beer, music, and tacos?
Be sure to visit when the monthly Urban Traders Market is happening, bringing together all kinds of uber-talented local artisans selling whatever they make by hand: clothing, jewelry, home decor, upcycled furniture, stationery, pet gear, leather goods…the whole shebang. Right now it's all anchored by Legal Draft Beer Co., but Urban Union will ultimately be a three-phase, 100,000-square-foot district of restaurants, shops, and breweries, perhaps the hippest place in an increasingly hip city.
2. Hiking River Legacy (for the elusive hissing mushroom)
There are city parks, and then there are Arlington city parks. The River Legacy Foundation, for example, protects more than 1,000 acres of forest floodplain that follows the curves and bends of the Trinity River. There are eight miles of paved hiking trails and 10 miles of mountain bike trails that wind through the wildlife-filled forest and greenbelt, plus other essential amenities like picnic areas, a canoe launch, covered pavilions, and playgrounds.
But perhaps River Legacy's best-kept secret? The mushroom hunting. In fall, you can search for a unique hissing mushroom that's so rare, it's only been found in Texas and southern Japan. This three-inch fungi is called the Devil's Cigar (aka Texas Star) for the smoke-like cloud of spores that rises from its surface, accompanied by an audible hiss. It's pretty unmistakable.
But whether you find one or not, head to the River Legacy Living Science Center afterward and check out the terrariums and aquariums full of native-to-Arlington creatures. They also put on classes, and inside is the Acorns Gift Shop.
3. Attending a "cupping" at the Texas Coffee School
If you're a "but first, coffee" kind of person, get yourself to the next cupping class at the nationally renowned Texas Coffee School in Arlington. (Yeah…now that you know there are coffee schools, you're gonna have to question your self-ascribed status as coffee guru.)
Coffee cupping, similar to a wine tasting, is an 1.5-hour-long class where you'll taste the good stuff, learning to evaluate small-batch coffees from across the globe. The Texas Coffee School is just like it sounds — a training ground for coffee fans and professionals alike — but it's also become an entrepreneurial launchpad for those looking to open their own coffee shop. Still, the cupping class is perfect for any coffee fan, no business ambitions necessary.
4. Parking yourself in Section 325 with a Dilly Dog
Good seats at great prices. State Fair-esque crazy foods. Little men running around throwing balls at 100mph. Whether the Texas Rangers are having a rally year or a rough one is beside the point. Globe Life Park is always jaaaam-packed with fans (and fans of ham fries).
Let's first tackle the biggest question: Where should you sit? The party crowd will tell you to head for Section 325 or so, where you'll find a great beer selection and really good food on the upper level. For serious fans, the lower level infield gives you sweet home plate views without Club Level prices. If you're an out-of-towner catching your local team play the Rangers, check out the low-priced seats in Section 53-54 in front of the visitors' bullpen.
Wherever you sit, you have to try at least one crazy food while you're here. Your choices, in order from tamest to weirdest:
Vegan Grande Nachos – a nest of tortilla chips covered with vegetarian chili and cheese, and topped with Beyond Meat "beef" crumbles, a protein-rich vegetarian beef alternative
The Triple B – a brisket sandwich that brought along its crazy friends bacon and bologna, stacked together inside a bun
Ham Fries and Pickle Fries – two different snacks born of the same mad-scientist mentality; basically, they're ham or pickle spears sliced into long, fry-shaped cuts and deep fried
Cheetos Jalapeño Bacon Dog – a bacon-wrapped frank covered with Cheetos-flavored cheese dip and topped with sliced jalapeños and Cheetos sprinkled on top
The Dilly Dog – a hollowed-out jumbo dill pickle, stuffed with a hot dog and deep fried in batter like a corn dog
Welcome to your new, horizon-broadened life.
5. Planting yourself on the Caves Lounge patio
Caves Lounge calls itself an unapologetic dive bar, and that's pretty much spot on. You can often catch a movie on Mondays, play bar trivia on Tuesdays, and hear people wail karaoke on Thursdays. Sit across from the sign that says "DRINK WHAT U LIKE" and do what it says. All this, plus a jukebox (never underestimate the entertainment value of a jukebox).
You'll just need to choose if you want to hang out in the dim interior that'll remind you of your favorite college bar, or get out onto the patio, an artsy backyard space that just feels like Texas.
6. Experiencing European racing in the heart of Texas
Arlington gives racing fans some certifiable hands-on thrills at K1 Speed, an indoor track for all-electric go-kart racing. And no, these aren't the karts you remember from childhood. K1 Speed's all-electric European go-karts are capable of reaching a top speed of 45mph in seconds, which you'll put to the test in head-to-head Arrive and Drive races against up to 11 other (adult) racers.
K1 also has junior karts — for kids between 48 and 58 inches tall — that top out at 20mph. Staff will teach you how to operate the kart and give you all the safety rigmarole you need before you put the pedal to the metal.
7. Getting in on the budding craft brew scene
It hasn't been around that long, but Arlington's craft beer scene is officially legit. The city's first locally owned and operated brewery, Division Brewing, is lauded for rolling out some of the most unique beers in the Metroplex. There's also the city's first high-production brewery, Legal Draft Beer Co. Both opened only in the past three years, so visit now and you can say you knew them when.
Get in on one of Legal's Donuts & Drafts pairings, or skip straight to the Legal Blonde Lager, the brewery's most popular (it's less of a Marilyn, more of a Jackie). Tour the Urban Union District (where Legal is, remember?) and then head over to Division for a Shush 'n' Crush on the patio. Just like Arlington as a whole, they've been "shushing and crushing" the competition for years. And that's not set to change anytime soon.
Note: This article has been updated; it was originally published on August 13th, 2018.