in paid partnership with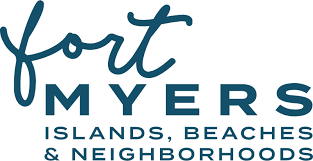 We all have different feelings about traveling right now. When you're ready, we hope you feel safe, inspired, and excited to join us on The Beaches of Fort Myers & Sanibel.
On The Beaches of Fort Myers & Sanibel, every day can be Throwback Thursday. The past is present around every corner, reminding you that this place has been welcoming visitors in search of Southwest Florida warmth and magic since way before toes-in-the-sand stole the show.
This is where Thomas Edison and Henry Ford spent their summers, where the Rockefellers and Roosevelts came to escape their own fame, where the Calusa Indians left their mark on the landscape. When you're ready to travel again, go beyond the sand with these throwback spots.
Note: Some of the businesses or organizations listed below may not currently be operating as described due to safety guidelines. Please contact all locations prior to visiting.
1. Edison and Ford Winter Estates, Fort Myers
Of all the celebrated and just everyday folks to cross Southwest Florida's threshold, Thomas Edison probably had the biggest influence. Here on the banks of the Caloosahatchee River, he built a vacation home for himself in 1885, persuaded his friend Henry Ford — yes, that Henry Ford — to move next door, and planted gardens in his quest for the perfect light bulb filament (and for use in his many other experiments).
His laboratory and museum complete the 21-acre estate, elegant both outside and in. Edison's also responsible for the stately royal palms that flank the length of McGregor Boulevard, which passes through the grounds.
2. The River District, Downtown Fort Myers
The Edison and Ford Winter Estates spread along the edge of the historic River District in the heart of Fort Myers. The town sprouted in the 1860s from its roots as a Seminole War fort, but most of its surviving historic buildings date to the early 1900s. Of these, the Veranda restaurant takes the cake — it occupies two of the city's oldest homes, both constructed in 1902.
Explore the district to find other if-walls-could-talk restaurants that pay tribute to historic local characters like Henry Ford, Harvey Firestone, and Al Capone. On a True Tours historical walking tour, you'll hear the stories of the area's larger-than-life figures and exquisite architecture — as well as tales of a few lingering ghosts.
Stay: At Hotel INDIGO Fort Myers, you're within walking distince of the district's best attractions, including the river, downtown's architectural gems, and — for your IG — a beautiful mosaic mural of local history.
3. Koreshan State Park, Estero
Koreshan State Park preserves one of the most unusual slices of local history. Cyrus Teed's religious community, which devoted itself to the arts, gardening, the study of science and the universe, and other lofty pursuits, settled here around the turn of the last century. A cluster of historic and recreated structures tell the story of this unusual outpost, ultimately ill-fated thanks to an adherence to celibacy.
Besides scoping out the buildings and learning more about this unique history, visitors can stroll garden trails or go for a gentle paddle on the Estero River.
Also check out: One of the region's earliest surviving accommodations, Shangri-La Springs lies in nearby Bonita Springs and dates back to the Roaring Twenties. Recently renovated, it's known for its organic gardens and kitchen, spring-fed old-growth grounds, spa, and general aura of wellness.
4. Mound House, Fort Myers Beach
Mound House on Fort Myers Beach digs deep — and then deeper — into island bygones. Once you've toured the historic home dating back to 1906 and its exhibits about early settlers, sink even further into the past at the underground Stories Beneath Our Feet exhibit. A cutaway of a 2,000-year-old Calusa Indian shell mound layers on the history, with a video and artists' rendering of the erstwhile Indigenous settlement transporting you back in time. The bayfront site ordinarily hosts a number of interpretive programs ranging from a bio-tour of the grounds' native vegetation to a kayaking excursion that plies the same waters the Calusa once did in their dugout vessels.
Stay: When you're ready to return to the present, head back to your thoroughly modern accommodations at Pink Shell Beach Resort & Marina. Located at the north end of Fort Myers Beach, Pink Shell encompasses a beautiful stretch of soft, white sand and features three pools, an excellent marina, a spa, and multiple restaurants.
5. Calusa Heritage Trail at Randell Research Center, Pine Island
Way off the tourist path, northern Pine Island once too served the Calusa tribe as an important waterfront base. Here they built shell mounds, carved canals to the sea, and buried their departed. The Calusa Heritage Trail preserves and interprets this ancient way of life along a 0.9-mile trail that takes you to the top of a 30-foot-high shell mound.
Stay: Right across the street from the Randell Research Center, you can eat and sleep as guests have for decades at the Tarpon Lodge & Restaurant. Choose the accommodations that suit you best — boathouse, historic lodge, cottage, or island house — for a true Old Florida experience (with modern amenities, of course).
6. Captiva Island
A coconut plantation, a rumrunner's haven, a sanctuary for the rich and famous — Teddy Roosevelt, Charles and Anne Morrow Lindbergh, "Ding" Darling, and Robert Rauschenberg are just a few luminaries who found relaxation and inspiration on this tiny island at the far end of reality. As you explore, don't miss the photogenic Captiva Chapel by the Sea and adjacent historic cemetery, where visitors more often leave seashells than flowers on gravesites.
Stay: Listed on the National Register of Historic Places, 'Tween Waters Island Resort & Spa treats its guests to accommodations ranging from historic cottages to modern rooms and suites. Enjoy dinner in the circa-1930 Old Captiva House, originally a one-room island schoolhouse.
7. Outer islands
Captiva and Pine Island are your best jumping-off points for island-hopping adventures to the north. Consider taking a jaunt to Gasparilla Island, where you can visit historic gems like the elegant Gasparilla Inn, quaint churches, and a railroad depot. Don't miss the two historic lighthouses — Gasparilla Island and Port Boca Grande — for a taste of the island's nautical past.
Stay: Cabbage Key is a 100-acre island getaway only accessible by boat. The best way to experience it is with a night or two at the Cabbage Key Inn and Restaurant, which sits atop a Calusa shell mound for elevated views of Pine Island Sound. The seafood is fresh, the cocktails are classic, and the nights are quiet. For time far, far away from it all, stay in one of the island's charming cottages.