in paid partnership with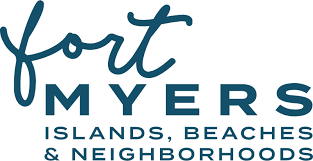 FLYBOARDING, KITESURFING, JET BOATING — drop these terms in New York City and you'll be met with quizzical stares. But on The Beaches of Fort Myers & Sanibel, you'll be met with open arms.
Looking for adventure? Born to be wild? Wait, that's Steppenwolf. But it's also this part of Southwest Florida, where these seven awesome adventures await.
1. Kitesurfing the Causeway
Under the cathedral-esque spans that make up the Sanibel Causeway — a trio of bridges connecting Sanibel Island to the mainland — you'll find some of the gustiest winds in Southwest Florida…and some great kitesurfing to go with them. Companies like Ace Performer and Wind Gypsies offer kitesurfing lessons for beginners and a full range of equipment for frequent fliers.
Windsurfing, sailing, and paddle boarding are equally popular in this area. After a few lessons out on the water, you can sail your way to the seaside Sanibel Harbour Marriott Resort & Spa — or just drive if things don't go so well (we won't judge) — where the full-service spa can help relax sore muscles, and where the critically acclaimed restaurants can fuel you for your next adventure. Which might be…
2. Fishing for tarpon
Hooking a tarpon takes the right captain, the right boat, the right gear, and the right timing. Local charter guides are happy to help with most of that — and Miromar Outlets in Estero is a great place to hit for fishing shirts and hats, polarized sunglasses, swimsuits, and other essential gear (you've got to look the part, after all).
Tarpon are known for their strength and stamina. They put up a heck of a fight, and have a way of attracting interest from all sorts of deep-sea hunters.
3. Parasailing over the turquoise waters of the Gulf
If your idea of adventure involves floating freely a few hundred feet above the earth, add parasailing to your list. Some of the area's best parasailing happens above the turquoise waters off Captiva Island. Sunny Island Adventures sends guests up to 300 feet into the air on specialized boats that ensure a dry parasailing start and finish. From those heights you can spot sea turtles, dolphins, manatees, and even schools of fish shimmering in the daytime sun.
You'll also be soaring within a bird's-eye view of the expansive luxury of South Seas Island Resort. Take advantage of your aerial vantage point to check out the resort-style pools and waterslides, the contours of the golf course, and the property's many cottages and restaurants. Good luck deciding not to spend the night here once you're back on the ground.
4. Flyboarding
Walking on water doesn't require a miracle — just a flyboard. A cross between a water-propelled jetpack and a hoverboard, this newfangled water adventure is perfect for the calm waters off Sanibel and Estero Island. And FMB FlyBoard offers complete rental packages (the helmet, the life vest, the board that turns you into a superhero).
Expert flyboarders can soar as high as 30 feet in the air, then plunge, dolphin-like, into the water before popping up and flying all over again. It's an adrenaline-pumping workout, best followed by a few thirst-quenching drinks and a peaceful afternoon poolside at a more tranquil destination, such as Sanibel's West Wind Inn.
5. Sailing a pirate ship
Grab ye best eye patch, polish up ye peg leg, and set sail aboard the Pieces of Eight, a replica 65-foot Spanish galleon that docks at Salty Sam's Marina on Fort Myers Beach. The ship offers kid-friendly voyages, as well as adults-only adventures complete with dancing, dolphin spotting, and plenty of rum at the onboard pirate pub.
Back on land, keep the party going with a short Uber ride to Pink Shell Beach Resort and Marina, where you can practice your arrrghs in the lagoon-style pools with a fruity drink in hand — no sabers or plank-walks in sight.
6. Paddling the Great Calusa Blueway
The Great Calusa Blueway is to paddling as the Appalachian Trail is to hiking; it goes on for miles (190, to be exact) and can be tackled in small or large sections by beginners and advanced paddlers alike. Whether you go by canoe, kayak, or paddle board, the Blueway is equally enthralling. Its trails are a mix of mangrove tunnels and calm, open waters frequented by wading birds and the occasional seagrass-chomping manatee or frolicking dolphin.
Follow the Blueway to your own private island, or head up the San Carlos Bay side of Sanibel for stunning views of J.N. "Ding" Darling National Wildlife Refuge. Continue north to Captiva Island and you'll hit 'Tween Waters Inn Island Resort & Spa, where you can celebrate your paddling prowess with dinner at the charming Captiva House, followed by a dip in the pool, and a luxurious and well-earned night of sleep in one of the colorful Seaside Cottages.
7. Renting a boat to explore at your own pace
It's all about the water on The Beaches of Fort Myers & Sanibel, whether that means fishing the rivers, bays, and open ocean; cruising the mangroves to spot wildlife; or just exploring the many miles of pristine waterways and seeing what you find. And the best way to give yourself access to all of this is to rent your own boat and go wherever the day wants to take you.
Pure Florida offers half-, 3/4-, and full-day pontoon boat rentals that you can use to create your own perfect itinerary. Rentals include everything you need: safety and navigation equipment, area information, and the option of having a Pure Florida Captain accompany you to operate the boat. Once you're out and under your own speed, the options are endless.