in paid partnership with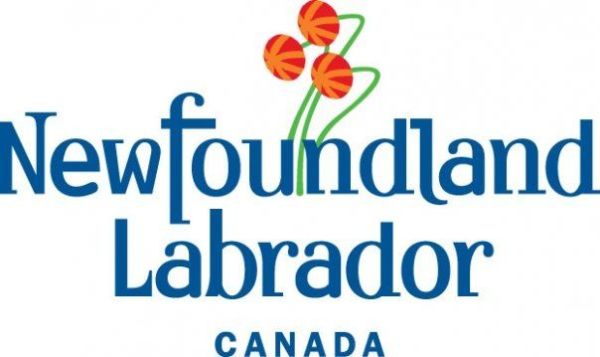 A visit to Newfoundland and Labrador is transportive. Rocky cliffs, icebergs, old-world fishing villages, and humpback whales — the largest population on Earth — take you out of this world. Only the busy nightlife in downtown St. John's brings you back to reality.
All of Atlantic Canada is a wild wonderland, but there are some things you can only do in the country's easternmost province. From Labrador in the north to the southern coastline of the Avalon Peninsula, Newfoundland and Labrador is full of amazing experiences that — like the ones below — you simply can't have anywhere else.
1. Whale- and iceberg-watching in the Strait of Belle Isle
Without lighthouses like the one still operational on Quirpon Island at the northernmost tip of Newfoundland's Great Northern Peninsula, sailors were at risk of running aground on the province's famous rocks during dark and stormy weather. Today, the Quirpon Lighthouse Inn — located next to the lighthouse — features an indoor viewing station, a great spot to sit and watch migrating orcas and humpbacks swim close to shore. Even if the infamous winds of the Strait of Belle Isle are blowing, you'll stay cozy and warm indoors.
In late spring and early summer, book a stay in the inn's Iceberg Nest, an all-glass pod set just off the peninsula's cliffs near the shore. The floor-to-ceiling windows provide a prime view of the massive icebergs that make their way south along the coast every year. Birds — including Atlantic puffins — migrate above, and if you're really lucky you might see a herd of caribou out for a stroll.
2. Boating through a glacier-carved freshwater fjord
When you think fjords, you probably think Norway. But in Gros Morne National Park, you can book a boat tour on Western Brook Pond, a freshwater fjord that was carved out of the rock by glaciers during the most recent ice age. Don't let the fact that this is called a "pond" fool you. Western Brook is an impressive sight — nearly 10 miles long, it's filled with clear, cold waters rated among the cleanest in the world. And those waters flow into the fjord in part from Pissing Mare Falls, one of the highest waterfalls in eastern North America at roughly 1,150 feet.
On your boat tour, you'll drift between cliffs that are a billion years old, keeping an eye out for some of the park's abundant wildlife, including moose, caribou, and Arctic fox. The truly adventurous can hop off the boat at the eastern end of the fjord and undertake a guided hike all the way to the top of the gorge for a view of the spectacular landscape of Western Brook Pond from above.
3. Dining al fresco on the edge of the Atlantic at a 150-year-old lighthouse
After a short and gentle hike up to the site of the 150-year-old Ferryland Lighthouse, located an hour south of St. John's, you'll arrive at the adjacent white-and-red home that retains the charm of outport Newfoundland. If you've booked in advance, you can pop into its small kitchen and order from a varied menu that includes locally made items, homemade bread for sandwiches, and fresh-squeezed lemonade. Go find your ideal picnic spot and your meal will be delivered to you, wherever you may be, packed in a classic basket and ready for an open-air picnic by the sea.
You have a wealth of backdrop options in the great outdoors of the Avalon Peninsula. Try Ferryland Head for a wide-lens view of your surroundings, or move down closer to the edge to watch seabirds and hear the crash of waves on the shore. There's no rush — you can stay for only as long as it takes to fill your belly, or enjoy the ocean views over a lazy afternoon.
4. Experience Viking life at the earliest-known European settlement in North America
A thousand years ago, Norse seafarers traveled from Greenland and landed at the tip of the Great Northern Peninsula of Newfoundland. They spent some time among the rocky cliffs and harsh northern climate, setting up a small encampment of buildings made of timber and sod. Then, as all evidence suggests, they left. It would be hundreds of years before Europeans came to North America again, and hundreds more before the remains of that early Viking settlement were discovered at L'Anse aux Meadows.
Today, you can explore the site alongside costumed Viking interpreters, tour recreated Norse sod buildings, and hear stories of the day-to-day life of the earliest-known Europeans to live in North America. Gather around a recreated early Viking kitchen, listen to thrilling sagas and myths, and learn how the Norse settlers made use of their rugged natural surroundings. The immersive experience brings the story of these northern pioneers to life.
5. Getting up close to 'bergs as big as office buildings…
Beginning in spring each year, massive hunks of ice more than 10,000 years old break off Greenland's ice shelf and begin their journey south, tracing the coast of Newfoundland and Labrador on their way. Some of these icebergs can be as large as the multi-story buildings you'll see in downtown St. John's. They're truly awe-inspiring up close — which is how you'll get to view them on an Iceberg Alley tour. You can arrange one from many places in the province, including Southern Labrador, Quirpon, Twillingate, Fogo, Bonavista, and Ferryland.
Your boat will safely bring you closer to these icy giants than you can get nearly anywhere else, close enough to see their color change from blue to white and then back again as the light shifts. Your trip ends with a beverage chilled with "bergy" bits, the pieces of clean ice that break off from icebergs as they slowly melt, break up, and roll spectacularly.
6. …along with sea caves, abundant wildlife, and cascading waterfalls
There's more than one way — and more than one place — to enjoy a safari. Touring the coastline of the North Atlantic with Ocean Quest Adventures, you'll see whales swimming in clean, frigid waters; gannets flying overhead before making a sharp dive down in search of fish; and puffins floating on the water's surface, their colorful beaks vibrant against the dark sea. All of this unfolds over the course of a three-hour boat tour, set against a backdrop of sea caves and cliffs, with the smells and sounds of the ocean surrounding you.
Your Zodiac craft will take you up close to caves and waterfalls and let you bob along in the waves next to feeding seabirds. With humpbacks below, eagles overhead, and countless other species all around you, your day on the waters off Newfoundland's Avalon Peninsula will be as thrilling as one on any savanna.
7. Stepping back in time on the remote island of Battle Harbour
Canada has many national historic sites, but there are only a couple where you can spend the night. An overnight visit to Battle Harbour, an island in the Labrador Sea, will feel a bit like going back in time in all the best possible ways. In the dark, you'll listen to the silence and wonder about the bedtime thoughts of the people who slept under the same stars centuries ago; during the day, you can watch icebergs float past as they have for millennia.
This is a place where you can truly unplug. There are no paved roads or cell phone towers — not even power lines. Instead, you'll discover the reward of spending a day baking bread in the kitchen of a restored historic home, listening to stories of growing up surrounded by the Labrador Sea. At night, the lack of streetlights means the sky is absolutely blanketed with the brightest of stars, and — if you time your visit well — colored by the Northern Lights.