in paid partnership with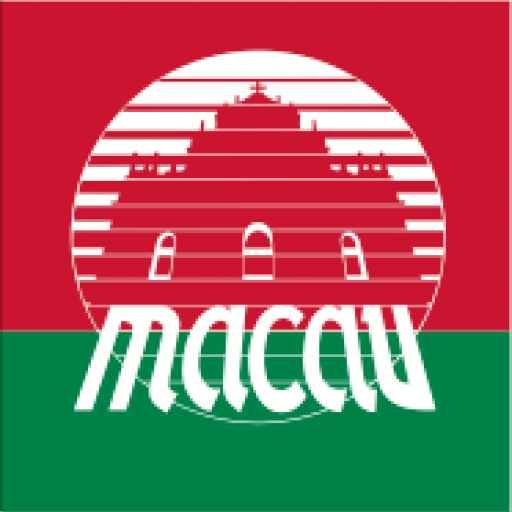 Across the bay from Hong Kong, Macao's 12.7 square miles aren't just home to millions (this is the most densely populated area in the world) — they attract millions more. Michelin-starred restaurants, luxurious spas, historical sites, and some of the world's finest entertainment go toe-to-toe here, creating a lavishly eclectic place unlike any you've seen. Part Chinese, part Portuguese, all parts Macanese, these seven experiences should show you just how complex — and incredible — Macao can be.
1. Exploring tiny, historic villages away from the bustle
If anything, you probably picture high-rises and resorts when you think of Macao — at least, that's the portrait Google paints. But this area's history is as long as its skyline is tall. Here are just a few spots where you can get a glimpse:
Old Taipa Village, found on Taipa Island south of mainland Macao, is known for its Food Street and the Taipa House Museum. It's got that village look, with narrow streets, tiny old houses, and ancient temples, which are best for wandering with an egg tart in hand.
Coloane Island — and its village — is the green, quieter side of Macao. Take a hike up the Coloane Trail or just hang on the rocky coastline, getting misted by the water.
An enormous statue of the goddess A-Ma overlooks the A-Ma Cultural Village. Check out its museum, climb the hill to "reach the gods," and scope out the Qing Dynasty Palace and its towers.
2. Reconnecting with nature at the Lou Lim Ieoc Garden
Life in Macao can have a frenetic pace, so its gardens and green spaces are especially prized. The Lou Lim Ieoc Garden, designed to emulate China's revered Classical Gardens of Suzhou, has the most evidently Chinese style and is one of the best known. Taoist principles are at the core of its design — from bamboo groves to high walls and a large carp-filled pond, each element represents either yin or yang. The pond embodies the passive, yielding yin as a direct complement to the mountains' active, aggressive yang.
Note: The Lou Lim Ieoc Garden is located near several bus lines, so it's easy to take in these serene landscapes whenever you need to recharge.
3. Wandering a UNESCO-designated city center
With a rich mixture of both Portuguese and Chinese influences going back to the mid-16th century, Macao has always been a crucial link between East and West. To preserve and honor this history, the UNESCO World Heritage Centre has designated 22 public buildings and historical landmarks as the Historic Center of Macao. Divided into two zones, the site contains monuments like the Ruins of St. Paul's, the temple dedicated to the goddess A-Ma (built in the 1400s), and Guia Fortress — the oldest Western-style lighthouse, chapel, and fortress in China. All are free to enter.
There's also the unmissable Senado Square, with its black-and-white Portugese-inspired pavement and contrasting architectural styles. Along with the Holy House of Mercy and the Leal Senado Building, Senado Square is also home to Macao's General Post Office — which almost certainly looks nothing like yours.
Note: During Christmas and Chinese New Year (in February), Senado Square's buildings are decorated with lights, and locals and tourists gather here for just about every festival.
4. Dining at whichever Michelin-starred restaurant is closest to you…
Belying it's size, Macao is home to 19 Michelin-starred restaurants, and UNESCO has named it a Creative City of Gastronomy (rightfully so). If you're looking for a more upscale dining experience, there are plenty to choose from.
Reserve a table at Mizumi, which received a Five-Star Award from Forbes Travel Guide and two Michelin stars. Because Mizumi's chefs place such a premium on quality and omotenashi (hospitality), all ingredients are fresh and imported from Japan. Try their A4 Wagyu beef noodles served with a clear dashi or their botan prawn sushi or sashimi. If you're craving excellent Indian food, stop at the Golden Peacock. Everything from the pickles to the spices are made from scratch or freshly ground — this is the only Indian restaurant in Asia to have received a coveted Michelin star.
5. …or opting for clay pot tea and egg tarts
If you make only one stop for Macanese desserts, it should be Lord Stow's Bakery and Cafe, the creator of what is arguably Macao's most famous food export: the Portuguese egg tart. Here's the story: In 1989, Englishman Andrew Stow started his bakery and cafe on Macao's Coloane Island, sharing his love of European food and bread. Though it was humble and unassuming, the cafe began attracting Macanese locals thanks to the fresh, high-quality ingredients used by Stow in all his products. After taking a trip to Portugal, Stow decided to recreate the Portuguese pastéis de Nata for his customers back on Coloane. With a few modifications, he developed a remarkable egg tart with an English twist. And before he knew it, he'd become famous for it.
For the liquid side of "iconic Macao," stop by Sei Kee Cafe in Taipa Village. There's a menu of traditional dishes like pork chop buns, they're best known for their clay pot coffee and teas, which are brewed using charcoal heat. Take note: For the freshest buns and coffee, be sure to stop by early in the morning, as they do have a tendency to sell out of their most popular items.
6. Getting your mind blown without even leaving the hotel
There are some seriously luxurious accommodations to be had in Macao. Cases in point:
Wynn Palace, 20 minutes from the heart of the city, has more going on than most towns. With over 1,700 rooms and suites, a Michelin-starred restaurant, a gigantic spa, an even more gigantic shopping complex, and the spectacular eight-acre Performance Lake, it's a wonder it doesn't have its own post office.
Morpheus Hotel is the "City of Dreams." (Its futuristic architecture at least deserves a quick Googling.) Claims to fame: a rooftop sky pool, an extensive modern art collection, and epic views from the 21st floor's Sky Bridge.
The Legend Palace Hotel is right on Fisherman's Wharf (with great views over the Pearl River), and the rooms are nothing short of grand. There's a French brasserie, a health club, a poolside bar, and an entire shopping district to wander.
7. Watching lights dance on water
Created by City of Dreams and the Franco Dragone Entertainment Group, the House of Dancing Water is a breathtaking 85-minute water show that's basically a blockbuster movie, with elements of romance and fantasy and plenty of special effects. Performed in a state-of-the-art, 3.7-million-gallon pool, the 270-degree "theater" weaves a plot with colorful jets of water, high dives, motorcycle stunts, and pirates.
When booking your tickets, keep in mind that the first rows of zones 300 through 500 are designated splash zones, and audience members sitting in the front rows of other seating areas may also get wet. Hey, what better way to get the full experience?