in paid partnership with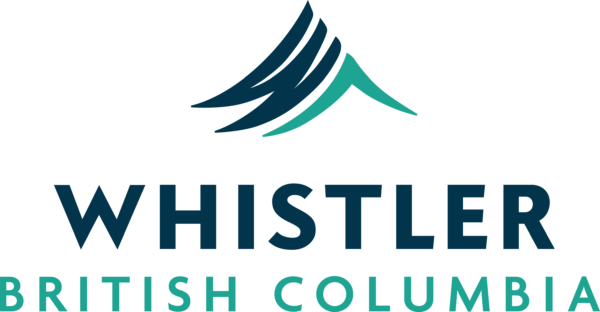 Even off the slopes — because by now, you should know about those — one-of-a-kind Whistler has experiences you can't find anywhere else. The hardest part will be choosing which ones to dive into first.
1. Feeding that adrenaline addiction
There will never be a shortage of adrenaline rushes in Whistler. At the Whistler Sliding Centre, you can speed down the world's fastest ice track by bobsleigh or skeleton. With Whistler Bungee, you can dive off a 160-foot bridge, smoothly bungeeing up just before you reach the icy river below. If you want, you can go in pairs or naked (seriously). But don't say we didn't warn you about frostbite.
Or race your partner on Superfly Ziplines' four dual ziplines at Cougar Mountain. Skilled riders can cruise at over 60 miles per hour at heights of 650 feet above the valley floor. Goggles are a must, or the icy wind will have your eyes watering too much to admire the views. You can zip at night, too — just picture shooting through the dark with only a headlamp and the soft glow of twinkling lights in the distance. The Ziptrek Winter Apres Tour is the ultimate way to experience this old-growth rainforest under the stars.
The slopes, of course, offer adrenaline as well. Two faves: the almost-backcountry runs off Blackcomb's Spanky's Ladder, such as the sparkly double-black-diamond called Ruby Bowl; and Whistler's Gun Barrels, where fresh tracks are often possible even in the afternoon. And from out of your door to out of this world, Whistler Heli Skiing gets you to endless backcountry without the lift lines.
2. Immersing yourself in Indigenous culture
Whistler sits in the traditional territory of the Squamish and Lil'wat First Nations. They work together and with Whistler in innovative ways to honor the area's Indigenous history, cultures, and art.
The Squamish Lil'wat Cultural Centre exemplifies the spirit of partnership between these two unique Nations and their efforts to preserve and share their traditional cultures. Wander SLCC's three galleries, or take the hourly guided tour (which includes a traditional welcoming song). You can also join the First Nations Winter Feast, a culinary journey that blends traditional ingredients and preparation methods with modern plates, while Nation members, in regalia, share songs and stories. There's no admission ticket needed for the gift shop or the Thunderbird Café, where you can sample traditional and fusion foods (you've gotta try the bannock taco!).
Next, walk the bridge that rises from the Village through the forest to arrive at the striking architectural entrance of the Audain Art Museum (and its iconic sculpture by Xwalacktun of the Squamish Nation). The building is elevated a full story above the ground beside Fitzsimmons Creek and has a steeply sloped roof to account for the 38+ feet of snowfall typical in Whistler each winter. The museum's permanent collection includes one of the most comprehensive displays of Northwest Coast First Nations masks anywhere.
3. Sinking into bliss
Whistler is the perfect setting for hitting the spa, whether wellness for you means nurturing a deeper connection with nature or simply rejuvenating those sore, happy muscles. The outdoor hydrotherapy at Scandinave Spa checks both boxes. Start with a soothing eucalyptus steam bath or session in the wood-burning sauna and then take a quick plunge under a Nordic waterfall before relaxing by an outdoor fireplace.
Anyone with a busy schedule will covet the Sleep Therapy package at Nita Lake Lodge, a lakeside resort in the Whistler Creekside neighborhood. The package includes the eucalyptus steam room, the hot tub on the snowy roof, their signature 75-minute Kundalini Massage, an organic bubble bath in your in-room double-soaker, plus the pinewood-flake-filled Zirbenherz sleep therapy pillow in your king-sized bed. Zzzzz.
4. Walking through a glowing, snow-covered forest
Launching in November of 2019 is the world's first long-running winter Vallea Lumina, a winter wonderland of dazzling lights and carefully curated soundscapes.
At sundown, you'll take a walk through the snow-covered temperate rainforest for a fully immersive, multimedia (and multi-colored) adventure. You'll help solve the mystery of two hikers' search for a mystical hidden valley — or maybe you just show up to soak in the high-tech, fairytale experience. Either way, expect the forest to light up like you've never seen it before.
5. Finding art high in the sky
You'll see Indigenous art throughout Whistler, not only in galleries and museums but atop the mountains themselves. The easiest to find is Ilanaaq the Inukshuk, at the top of Whistler Mountain's Peak Chair. This traditional Inuit landmark was the symbol of the 2010 Olympic and Paralympic Winter Games. Nope, he's not judging your skill on the bumps, but he does mark a fab place for a photo opp.
6. Going off-grid in an ice cave
Hidden beneath a glacier, one scenic helicopter ride away from Whistler, is a labyrinth of icy blue caves. Walking through this mysterious place — formed by a volcano under the ice — you'll be transported to a realm that few have the opportunity to experience. With everything in your field of view painted a deep, translucent blue, you'll gain a new appreciation for the slow but steady movement of nature through time, and perhaps come away with a new perspective on patience, perseverance, and preservation.
7. Seeing why Whistler's après is its own main event
Après in Whistler isn't just what you do after a day well lived in the mountains — it's yet another marquee experience in itself. It's a time to reconvene with friends and family and celebrate not only what you've accomplished, but also the very fact of being in such a special place together.
As the sun sinks lower, you'll begin to hear music emanating from every patio. There are 18 restaurants on the mountains alone, and if you throw in bars and lounges and the Village, you've got even more après options. There are spots for the whole family (Dusty's Bar & Grill), dance clubs open till the wee hours, and plenty of places to whet your appetite for the classic après experience you're probably picturing (Garibaldi Lift Co). In other words, Whistler's got it all off the planks, too. Cheers!