in paid partnership with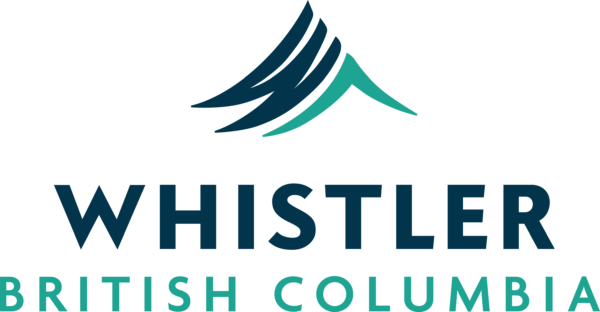 Skis or snowboards. Snowshoes or snow tubes. For snow fans of any variety, all lift tickets up the slopes of Whistler Blackcomb are golden. This is, you might say, the best winter on the planet.
Whistler sits high in the Coast Mountains north of Vancouver — you may recall that the two teamed up to host the Winter Olympics back in 2010 — and you can get from one to the other in under two hours via the Sea to Sky Highway. If gorgeous views are your thing, budget extra time for photo stops along the way, especially of Howe Sound, North America's southernmost fjord.
And that's just the first factoid to keep in mind — here are the rest. You ready to let yourself out?
For boarders and skiers
Winter sports fans of all kinds head to Whistler for the plentiful snow and almost-endless ways to play in it. Whistler Blackcomb ski resort opens in late November and doesn't close till the end of May. Its two lift-accessible peaks receive some 38 feet of snow annually, and the glacier atop Blackcomb is skiable even in the height of summer.
Whistler Blackcomb also lays claim to North America's most abundant skiable terrain. Whistler Mountain is the big guy at 4,757 acres, supplemented by Blackcomb's 3,414 acres. But Blackcomb wins the height award with a top chairlift elevation of 7,494 feet, while Whistler's is "just" 7,160 feet. Your ears will pop going both up and down the 5,280 feet — yes, that's exactly 1 mile — of vertical. A total of 36 lifts whiz as many as 70,000 passengers every hour to access the two mountains' 200+ marked ski and snowboard trails.
There's no need to pick just one mountain, either — a single lift ticket grants access to both Whistler and Blackcomb. And instead of skiing down to the Village to switch mountains, you can ride the PEAK 2 PEAK Gondola between them. The PEAK 2 PEAK breaks two world records: the longest continuous lift system in the world and the highest lift of its kind, at 1,430 feet above Fitzsimmons Creek. While the 11-minute journey is long enough for a catnap, sharp-eyed passengers might spot lynx in winter and bears during spring ski season. It's even easier through the two glass-bottomed cabins.
You're equally welcome at Whistler Blackcomb whether you're a boarder or a skier. Blackcomb was the first major resort in BC to welcome snowboarders, who were banned on most ski hills around the world during the 1980s. In addition to the regular terrain, each mountain has 4 designated terrain parks, plus Blackcomb has a cross track and a halfpipe.
Instead-of-ski and après-ski
For those who want to embrace the snow without planks of any kind strapped to their feet, Whistler has plenty of instead-of-ski activities (in addition to the après drinks, food, and festivities). Here's a list to keep you busy:
If shivering in snow isn't your thing, know that even in the coldest months temperatures in Whistler Village average between 18 and 28 degrees Fahrenheit. Thanks to the proximity to the Pacific Ocean, daytime temps up on the slopes average 22 degrees Fahrenheit — just right for shredding, carving, and schussing.
There's joy in watching other people ski, too — especially while staying warm in your own hotel suite or an all-season outdoor pool or hot tub. It gets even warmer at Scandinave Spa Whistler — they've got 2 outdoor hot pools, 2 saunas, 2 eucalyptus steam baths, and their signature hot-cold-relax experience (where you can melt into a hot pool and then cool off beneath a Nordic waterfall).
Or just keep an eye on the snow from the shops in pedestrian-friendly Whistler Village or one of the many restaurants, 18 of them directly on the mountains. Most anywhere you go will be within walking distance of your hotel, and you won't be missing out on any of the action that is après in Whistler. It's an experience in itself, a chance to celebrate your day in the mountains, to refuel, refresh, and reconnect with family and friends over a bite and a craft beer (or fancy fine dining!).
After you've caught some air (even if it was just checking out the scenery from the PEAK 2 PEAK Gondola), you have plenty of options of where to catch some Zs. Choose from classic hotels — many with multiple bedrooms and full kitchens — chalets, B&Bs, hostels, and campsites. Within a third of a mile of the ski lifts lie 20,000 pillows on which to rest your head, with or without your toque (that, by the way, is Canadian for winter hat).
Whatever your number, you'll be in 7th Heaven at Whistler Blackcomb (hint: Blackcomb's 7th Heaven Express takes you right there).