in paid partnership with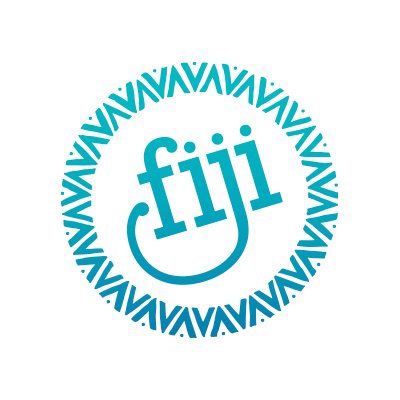 Those Fiji daydreams tend to sneak up on you — one minute you're filing a monthly report, the next you're picturing yourself alone on a postcard-perfect island…sand, sea, sky, and a palm tree or two. Once it happens, the hooks are in, and the best time to visit becomes right now. In case you need any more convincing, here are seven reasons why you should be booking that trip.
1. Because Fiji is easier to get to (and get around) than you think
Getting to Fiji from the States is much more convenient than most people think. With overnight flights aboard Fiji Airways from the West Coast (via either Los Angeles or San Francisco), you can arrive in the early morning and spend the rest of the day exploring waterfalls / sipping drinks from coconuts / napping under the palm trees…take your pick.
Getting to and from Fiji's more distant islands is a breeze, too. That remote island that looks straight out of a calendar? It's a seaplane, helicopter, ferry, or quick speedboat ride away. Now compare that to your subway commute.
2. Because you'll be island hopping in the heart of the South Pacific
They say you can visit a new island every day for an entire year in Fiji. This might not be entirely true — but with 333 islands to choose from, you can get pretty close. From the largest island of Viti Levu, which is where all international flights arrive, you can connect to just about anywhere in the country.
One great way to get the most out of a visit is to pick an island group and hop along its length. In the Yasawas, a dazzling group of 20 or so volcanic islands that stretch away from the civilization of Fiji's two big islands, you could spend weeks jumping from resort to resort. Not only will you get a gorgeous sea voyage — you'll return with a much better sense of just how beautiful Fiji is.
3. Because you can unwind in your own private luxury villa
Breakfast in bed, long walks on a white-sand beach, and morning swims in warm ocean water aren't just aspirations for a dating profile. In Fiji, they're things that happen in real life. At Fiji's boutique private island resorts, with only a handful of guests on the property, you'll be treated like a VIP.
P.S: No stay in Fiji is complete without sevusevu, a traditional welcome ceremony. Expect to sample kava, the earthy tasting liquid may make your lips tingle a bit — but that could just be from smiling so much.
4. Because you can explore pristine waters
With reef sharks and turtles, as well as intricate caves and rock formations, some of the best >diving and snorkeling in the world is found here in Fiji. In one location, you can swim with manta rays! On Rainbow Reef there's candy-colored coral and an entire wall shining with ice-white corals. Oh, and there are often dolphins to keep you company.
5. Because there's more to Fiji than beaches
On the garden island of Taveuni, the landscape is filled with endemic plants and the views are lush. Most visitors to Bouma National Heritage Park stop at the first tier of the falls, plunging right into the pool. But those in the know (and with sturdy shoes) keep going up the tropical forest trail to the second and third falls. If you're lucky, among all that flora, you may even see a Tagimoucia. All done up in crimson and white, Fiji's unofficial flower is said to be formed from the tears of forbidden love.
6. Because you need to be alone, together.
In Fiji, there's plenty of elbow room on the sand, so you might just have that pristine beach all to yourself, or a chance to picnic on a sand-cay with turquoise waters on all sides. Beyond that, Fiji's island resorts offer plenty in the way of unique amenities that suit a couple's desire to be away from it all.
Nature does a pretty good job of creating a little romantic mood lighting, too. When conditions are just right and the sun slips slowly down to a clear ocean horizon, it shrinks and lightens, and sometimes, for just a split second before it disappears, it flashes a vivid emerald green. So, as the sky begins to turn pink, grab an icy cocktail together, look seaward, and start watching for that vibrant flash.
7. Because you arrive as a guest, but depart as family.
Of course you'll remember those leisurely swims, those bike rides along palm-lined island trails, and that cooking class where you learned to make delicious local specialties. But Fiji's true magic is its ability to transform travelers from visitors to family members. Expect to make friends, and expect to plan that return trip next year.